Fellow:Manuel Heslop
Jump to navigation
Jump to search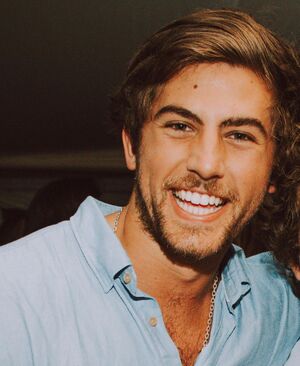 Manuel Heslop is a currently University Innovation Fellow. He lives in Uruguay and studies  Communication oriented in publicity in the Universidad Católica del Uruguay. The type of work he want to do after university is working in Argentina in some of the best publicity creative agencies in Latin America like Agencia Madre, The Electric Factory, JWT Thompson. He chose also Argentina because he was born there. Later on, with his family, came to live in Uruguay at the age of 9.
Now a days he work in a digital marketing agency as a Community Manager. He design and implement his creativity to make posts and manage businesses accounts. One of the main reasons he work is because he loves going to concerts due to the amazing feeling of a crowd singing and it´s unique experience that will be remembered with him for the rest of his life. Moreover he state how a persona can re-live the experience while listening the song at any moment of the life. 
He plays football with his highschool team, Old Boys in +23 category.
Related Links
Universidad Católica del Uruguay Student Priorities
Universidad Católica del Uruguay Campus Overview
Fall 2017 Fellows
---
---