Fellow:Jordan Olivia Thornton
Jump to navigation
Jump to search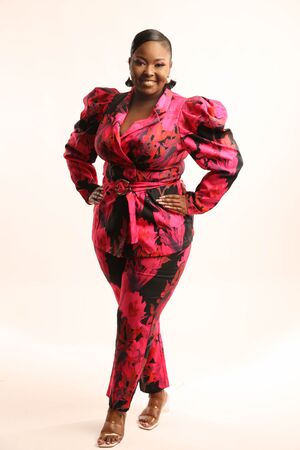 Name

Jordan Olivia Thornton

School (Cohort)

Elizabeth City State University (2021 cohort)

Majoring in

Pharmaceutical Science

Country

United States

Email
Bio
My name is Jordan Thornton. I'm from Elizabeth City, North Carolina. I am eighteen years old. While attending Northeastern High School, I was active in the National Honor Society, Math Honor Society, Quill and Scroll Honor Society, Health Occupations Students of America., Yearbook Publication, a girls empowerment club called Pretty D.O.P.E Girlz, and a Student Support Services program called the Upward Bound TRIO Program. While participating in these programs, I maintained a 3.9 GPA and walked the stage with the Class of 2020. I am now a sophomore at Elizabeth City State University. I am an active participant in the University Honors Program, the Student Support Services Program, the National Society of Leadership and Success, and the Viking R. A. C. E. Program at Elizabeth City State University. I work in the Office of Student Affairs as an Administrative Office Assistant. I currently hold a grade point average of 4.0, and I've been on the Chancellors' List in the Fall of 2020 and the Spring of 2021. My plan after graduating from college is to attend medical school.
Achievements
Viking Achievers Award Recipient Mar 2021 - Department of University Studies at Elizabeth City State University The Freshman Viking Achiever's recognition is awarded to five students who have earned a high GPA of at least 3.25 or higher during the fall semester at ECSU and successfully completed a minimum of 15hrs. The student must also have participated in community service through service learning, active participation in a recognized ECSU student or academic organization, and demonstrated leadership ability and personal growth.
ECPPS Senior Scholar Jun 2020 - Elizabeth City Board of Education
Dorothea Jenkins Award May 2020 - Northeastern High School The Dorothea Jenkins Award is awarded to the high school student who received the highest grade in a student publication.
Magna Cum Laude May 2020 - Northeastern High School This honor is achieved when a high school student keeps a 3.75 GPA and higher throughout all four years of high school.
Mu Alpha Theta Award May 2020 - Northeastern High School
Spanish Award May 2020 - Northeastern High School Rewarded to the Spanish student with the highest achieving grade.
Questbridge College Prep Scholar Oct 2019 - Questbridge The College Prep Scholars Program equips high-achieving high school juniors from low-income backgrounds with the knowledge, confidence, and resources to apply to top colleges. As a College Prep Scholar, I received exclusive awards and opportunities to develop a strong college application that shares your unique story.
Upward Bound Scholar Jul 2019 - Elizabeth City State University TRIO Program The Upward Bound program prepares students to succeed in their precollege performance and ultimately in their higher education pursuits.
Social media profiles
Facebook: https://www.facebook.com/profile.php?id=100073992484800
Instagram: https://www.instagram.com/jordan_.thornton/
Twitter: @jordanothornton
Snapchat: @itsjordnnn
---
---