Fellow:Jessica Faulkner
Jump to navigation
Jump to search
Jessica Faulkner is a University Innovation Fellow and an undergraduate student studying Hospitality Management at Morgan State University.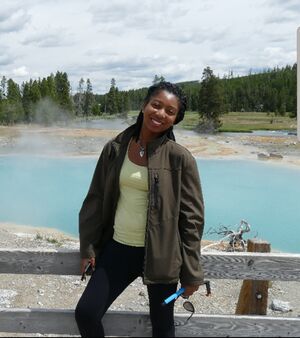 Jessica grew up in Howard County, MD. She graduated high school and went to Loyola University Maryland for one and half years and then transferred to Morgan State University. 
At Morgan State, Jessica is the president of National Society of Minorities in Hospitality (NSMH) and the Student Ambassador for E-Society. Outside of school, she is a pursuing entrepreneurship with her own business dedicated to servicing people who want to better themselves. She helps people through yoga, reiki, and life coaching. Currently, she is focusing on helping pregnant women through their labor process. The word for a woman that helps pregnant women emotionally and physically is called a Doula. 
She hopes to open a women's hotel one day that is dedicated to women's health. In her spare time, she enjoys watching movies and manifesting her dreams.
---
---