Fellow:Janet Crosby
Jump to navigation
Jump to search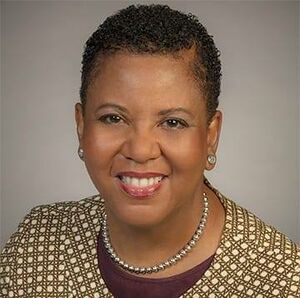 Name

Janet Crosby

School (Cohort)

Tennessee State University (2021 cohort)

Majoring in

Educational Leadership and Administration

Country

United States

Email
Bio
Driven and dedicated Financial Professional with a progressive career of over 20 years in financial services industries seeking higher level and/or management opportunities. Skilled at developing and executing financial plans and strategies with targeted business initiatives. Highly effective communicator and leader with proven ability to build long-term relationships with internal and external customers by establishing a high level of confidence and trust.
EDUCATION
Tennessee State University
Doctoral Student
MBA: Master of Business Administration Alabama A&M University – Huntsville, AL BS: Commerce and Business Administration The University of Alabama – Tuscaloosa, AL
SKILLS AND ATTRIBUTES
Education Planning
Risk Management
Cost Reduction and Avoidance
Cash Flow Optimization
EXPERIENCE
Financial Professional
Crump Brokerage
American International Group (AIG)
Equitable Financial
Tax Savings
Business Planning
Market Research & Analysis
Strategic Retirement Planning April 2014 Present
Employed financial research analysis for several critical projects on choice of investment vehicles and cash flow alternatives, translating into investment vehicles and cash flow opportunities, translating into investment portfolio model; analyzed data on pension funds studying stock portfolios.
Worked closely with clients to develop viable financial and operational strategic plans.
Networked and built a clientele base through participation in seminars, trade shows, community service projects, golf and tennis associations, and client referrals.
Grew clientele base by 20% per calendar year.
Increased profits of company by $4.5 Million. AXA Equitable July 1985 2014
Financial Professional
Provided financial information and products to individuals and corporations to aid in retirement planning.
Executed life insurance, education planning, and business continuation plans; managed financial services working with diversified clients and small businesses.
Employed monthly reporting, budgeting, strategic planning financials, and cash flow. Made recommendations concerning strength of client investment portfolios. In-Depth knowledge of FINRA and SEC regulations, along with stocks, mutual funds, bonds, and investment market.
Kept abreast of personal and financial life changes for clients and maintained a productive open relationship to facilitate continued revenue growth.
Collected financial information on asset allocation, conducting estate tax planning for clients and diagnosing risk-tolerance levels; compiled financial market reports suggesting investment options, achieving ROI of greater than 20%.
Resolved customer issues, cross-sold new products and settled 80% requests in first contact; with client retention of over 90%.
COMMUNITY SERVICE
Member of the National Black MBA Association
Member of Alpha Kappa Alpha Sorority, Inc., Upsilon Eta Omega Chapter
Vice President of the Upsilon Eta Omega Chapter of AKA 2004-2006
Board Member of the Greater Birmingham Democrats
Senator Doug Jones campaign committee volunteer and supervisor
Member of the Sixth Avenue Baptist Church
Chair of the Sixth Avenue Baptist Church Strategic Marketing Committee
Member of the United States Tennis Association
Member of the United States Golf Association
Member of the Million Dollar Round Table
Member of the Nation Association of Parliamentarians
Social media profiles
LinkedIn - www.linkedin.com/in/janetcrosby1908
---
---