Fellow:Hunter Schaufel
Jump to navigation
Jump to search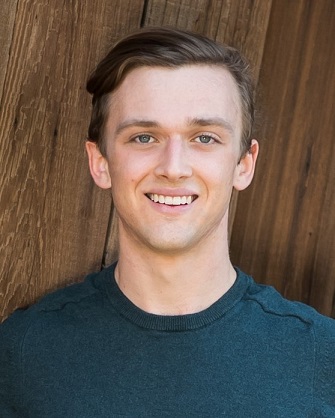 Hunter Schaufel is passionate about solving the user's real problem. Hunter discovered his passion for understanding people and designing for their needs while working for the Exploratorium Museum exhibit machine shop in San Francisco, CA, and he is combining a major in Mechanical Engineering and minor in Industrial Design at Georgia Tech in order to pursue his passion through a career in product management. 
      As a member of Design Bloc - Georgia Tech's interdisciplinary design collaborative - Hunter has contributed to user-research and prototype-fabrication for past projects to serve the High Museum of Art and Dramatech Theatre. These experiences taught him to start every design project by understanding the user through interviews and in-context observation. In his following internship with a medical-device manufacturer, he used this user-centered design approach to define employee's needs for their production workspace, in order to redesign and implement a production floorplan that served the core needs of the production staff.
    In his work with the Fall 2019 UIF cohort, Hunter and his three teammates researched the extensive network of resources available for student innovators at Georgia Tech, and then interviewed students in order to identify areas where students could gain from further entrepreneurship and innovation resources. The results of this and all past University Innovation Fellows research is available in Georgia Tech's Student Priorities wiki page. 
Related Links
Georgia_Institute_of_Technology
Georgia_Institute_of_Technology_Student_Priorities
University Innovation Fellows
Fall 2019:
Sierra Mulrine
Fall 2017:
Spring 2017:
Spring 2016:
Fall 2015:
Spring 2014:
---
---