Fellow:Hana Saeki
Jump to navigation
Jump to search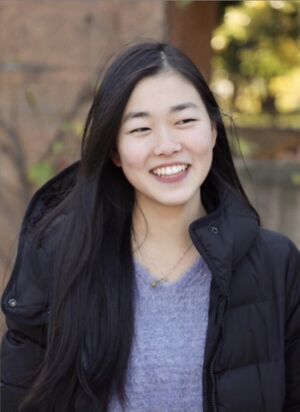 Name

Hana Saeki

School (Cohort)

Sophia University (2021 cohort)

Majoring in

Global Studies

Country

Japan

Email
Bio
Hana is a second-year undergraduate student in the Faculty of Global Studies at Sophia University's Program for Sustainable Futures (SPSF) where they tackle issues and topics on sustainability from different aspects.
From growing up in an international school and living in both China and Japan, Hana was always aware of the influence of bias and its influence on individuals' behaviors, values, and beliefs. Through her strong passion in history and understanding the significant role education plays in influencing biases, she now focuses heavily on solving social issues that she herself experienced during high school. Her area of interests in revolve around the SDGs in solving social issues related with discrimination, violation of human rights, and prejudices.
Yet, through joining SPSF, Hana recognized the interconnectedness of the different areas of sustainability (including environmental, economic, and wellbeing factors) in providing possible solutions for solving the social issues she wanted to focus on solving.
Thus, through participating in the UIF program, Hana wishes to attain skills on how to become a stronger, more confident, and innovative leader to further achieve her goals of creating a society where every individual's wellbeing is ensured.
Hana is currently enrolled in the Peacebuilding and International Cooperation Circle to further attempt to understand the significance of creating a peaceful society, the Sophia Philharmonic Orchestra, and Sophia's Athletic Association's Archery Club.
Achievements
Clarinetist in the Kanto Plains Association of Secondary Schools' (KPASS) Honor Band Association for four consecutive years.
Film director and leader in her high school's Film Club (2nd place in the KPASS Film Festival Height of Hearts Award 2020).
1st place in the Tokyo Metropolitan Archery Tournament (2017) and 2nd place in the Kanagawa Prefectural Archery Tournament (2017).
2018 Tokyo History Bowl Varsity Team Division Finalists.
Japan Council of International Schools 2020 Recognition Award for the Promotion of Japanese Culture.
Social media profiles
Instagram: clari_hana_87
Linkedin: https://www.linkedin.com/in/hana-saeki-25815a21b/
---
---