Fellow:Gregory Wilson
Jump to navigation
Jump to search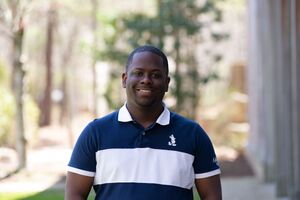 Serving as UIF Since: Spring 2013
School: University of Georgia
What he does now: Director of Innovation at GEMS World Academy in Chicago
What that means: I design and help other teachers design learning experiences that incorporate technology, design thinking, entrepreneurship, and innovation for middle and high school students. 
Contact him about: designing learning experiences, K-12 education, makerspaces, interdisciplinary learning, graduate school, entrepreneurship.....pretty much anything!
Email: mistergwilson@gmail.com
In July 2015, I graduated from the University of Georgia with a PhD in Learning, Design, and Technology in the College of Education. I have a background in computer science with a BS from Georgia Tech and a MS from Virginia Tech.

My research involves studying and developing informal learning environments that expose business, engineering, art, technology, and science students to interdisciplinary collaboration, challenge-based learning, entrepreneurship, and design thinking. I hope to uncover guidelines to what tools, spaces, and contexts are needed for a successful environment. It is expected that implementation of these learning environments would increase students' engagement in solving society's toughest problems.

My mission is to empower people to make great products that affect the world.
UIF E&I initiatives:
Worked with the Office of the Vice President of Research to expand the Thinc@UGA (thinc.uga.edu) initiative, which seeks to promote entrepreneurship and innovation on campus, to include events beyond Thinc Week.
Created a make-a-thon series called "thinc-a-thon" which fosters interdisciplinary collaboration, design thinking, and entrepreneurship among students from all disciplines and levels.
Designed an entrepreneurship and innovation website for bringing awareness to the resources and programs available on campus for learning about entrepreneurship, developing ideas, and growing student businesses. 
Collaborated with Science Library to build the university's first makerspace.
Assisted in the creation of a Council of Economic Engagement with the purpose of building a better UGA through expansion, promotion, and enhancement of university economic engagement and the role students play in it.
Related Links: