Fellow:Gabriel A. Morales Figueroa
Jump to navigation
Jump to search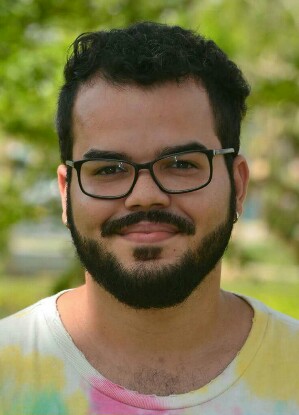 Gabriel Alberto Morales Figueroa, born on November 16, 1995 in Caguas, Puerto Rico, is a dynamic, curious, and creative young adult who's passions never sieze until he's completed everything he's put his mind on. As a young teen, grew up in the arts & crafts environment. His dad worked in multiple local tv channels and actually works in Wapa TV. At age 7 started playing drums since his dad played in a salsa band and grew up to be a successful drummer. When entered college, decided to study computer engineering but the cost of it was to expensive and had to settle for something more affordable but at the same time catched his attention. And therefore changed to graphic design. Nowadays he has worked with multiple companies, DJs, associations, organizations and as a freelance designer.
When entering Universidad del Turabo as an engineering student, got introduced into the innovation and entrepreneurship ecosystem by a class called "Introduction to Innovation and Entrepreneurship". Captivated by the subject of it, Gabriel participated in many events related to I&E like Freshmen start-up events where students and professors from different disciplines (Engineering, Design, Bussiness and Health) gathered to work together and create solutions to problems and create projects implementing each discipline to the project. After realizing that the cost of studying engineering was to much for him and was affecting eonomially his family and takes the decision to change to Graphic Design Bachellor's Degree, took that knowledge in I&E and used it to create projects as a graphic designer to solve problems in campus and out of campus. One of those projects called "Vigilante" which was an app where he connected first response services to it for when people encountered dangerous situations like car accidents, theft or even more tragic situations, professors and members of the school's administration got surprised by his initiative.
Nowadays, in his third year in Graphic Design, has worked on many projects in and out of campus, employing his knowledge as a graphic designer to create reputation and thicken his resume. Also part of the Designers and Architects Students Assosiation (A.E.D.A., acronym for its name in spanish), he's devoted to help freshman students to understand they can become more than they reach to go by creating events where they can collaborate with students from other disciplines. Also, creating a space where freshman students can go to be mentored by Juniors and Senior students where they can clarify their doubts and questions, also tutoring them to better their skills in the use in the tools used in their discipline. 
---
---