Fellow:Elio Gerges
Jump to navigation
Jump to search
Elio Gerges is an undergraduate student majoring in Computer Science and minoring in business at Saint Joseph University- Institut of Business Management.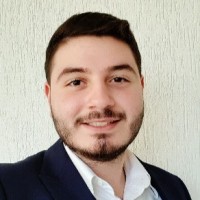 Elio joined the UIF Program because he believes that one day he will change the future of the world. Born in the year 2000 made him believe that fresh starts are always a way to change the world.
Since high school, Elio had that changemaker mindset and was always there when innovative activities were around.
Elio is a University Innovation Fellow Trainee and forms a team along with other colleagues: Josephine El Balaa[1], Tatiana Wakim[2], and Charbel Abou Younes.
Elio believes that no matter how great an application a computer scientist can build it won't ignite if he doesn't have a minimum experience in business; that is why he attends - in addition to his general business curriculum - leadership, time management, communication skills and entrepreneurial workshops as a way to build a successful future for himself and his family.
In addition, he is a Co-Founder of a startup called LIKALO an app that reimagines the way people travel. He and his team competed in HULT PRIZE. And competed in the USJ Entrepreneurship award and were placed first. While doing all these things he manages to keep good grades and be one of the top students in his class.
Related Links:
Fall 2019 Cohort
---
---