Fellow:Derek Latimer
Jump to navigation
Jump to search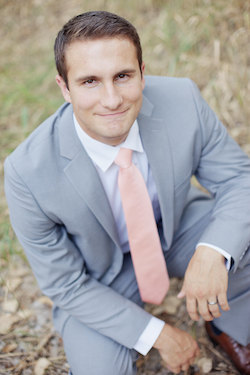 Derek Latimer is a University Innovation Fellow for the campus of Utah Valley University. Derek is currently studying Finance at UVU. He plans to receive a graduate degree to further his education and learning. Derek plans to promote on campus and within students schedules the opportunity and environment to focus on innovation and entreprenuership. If he can succeed then those that follow him and his leadership circle will find momentum and enthusiasm that was not always there.
Derek constantly is thinking about entrepreneurship and how he can innovate any problem faced before him or his group and come up with a solution using only his creativity. He feels there is a true lack of imagination, problem solving and self understanding in people because of the way the education system is set up. He is dedicated to solving this enormous problem for all students of any age, and any degree. He is passoniate about changing the way we learn and helping others be self-reliant in there lives, when it comes to knowledge.
Derek always finds peace and fulfilment when he is helping others. He is constantly seeking how he can help out in every situation and what solution he needs to provide in other people's problems. He feels that unleashing the inner creativity and innovation genes in all of us is the only way to do this.
EMAIL: derektlatimer@gmail.com
RELATED LINKS:
Utah Valley University Campus Overview
Utah Valley University Student Priorities
University Innovation Fellows
Spring 2016:
Jason Carrick
Spring 2015: