Fellow:David Gallegos
Jump to navigation
Jump to search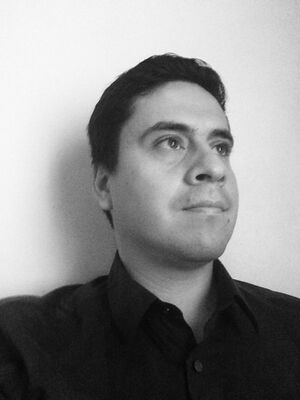 David Gallegos is a University Inovations Fellow and a master's student in the department of biomedical sciences at The University of Wisconsin Milwaukee. His current research revolves around T cell activation within the context of multiple sclerosis. This work has provided him with experience as a mentor, a strong understanding of immunology, science as an art and a method.
As a member of Engineers Without Borders, he has led or trained  water quality testing teams. This resulted in implementation of projects that successfully installed a chlorinator for a remote Mayan village in the mountains of Guatemala.
Most recently, David has developed equipment and software to automate laboratory experiments through smart devices.  It is his goal that these tools be used to speed the pace of innovation in biomedical research.
He is passionate about teaching and leveraging simple tools towards significant change.  

Related Links:
http://universityinnovation.org/wiki/University_of_Wisconsin_Milwaukee
http://universityinnovation.org/wiki/University_of_Wisconsin-Milwaukee_Student_Priorities
---
---