This site will go under maintenance from 25-11-2020 to 30-11-2020. It might not reachable during the maintenance period.
Faculty Champion:Ilya Avdeev
Jump to navigation
Jump to search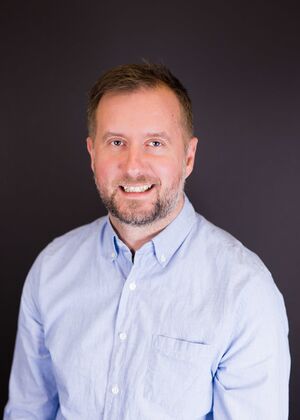 Dr. Ilya Avdeev is an Associate Professor of Mechanical Engineering at the College of Engineering & Applied Sciences at University of Wisconsin-Milwaukee (UWM). Dr. Avdeev is a Director of Innovation and Kellner Entrepreneurship Fellow at the Lubar Entrepreneurship Center at UWM. In this role he leads campus-wide efforts of expanding learning opportunities for students around innovation and entrepreneurship. Dr. Avdeev is a UIF faculty champion at UWM. He also co-directs NSF I-Corps Site of Southeastern Wisconsin. Dr. Avdeev teaches engineering design and human-centered design at UWM. He has been also an adjunct instructor for numerous short design courses and workshops at the Medical College of Wisconsin and Stanford University's d.school Teaching & Learning Studio. Before joining UWM in 2009, Dr. Avdeev was with ANSYS Inc. (Canonsburg, PA). Dr. Avdeev received both his B.S. and M.S. degrees in Mechanical Engineering from St. Petersburg State Technical University and his Ph.D. from the University of Pittsburgh.