Fellow:Dantu Mahathi
Jump to navigation
Jump to search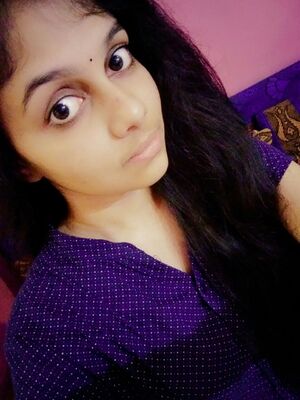 Dantu Mahathi is a candidate of University Innovation Fellowship program. She is pursuing her undergraduate degree in department of Computer Science and Engineering in Sri Padmavathi Mahila Viswavidyalayam in Tirupati, India. Mahathi is passionate about entrepreneurship and has desire to know new and innovative things.
Apart from that she is good at debate, group discussions and is quite active. She gives her best in motivating and inspiring others. Mahathi considers University Innovation Fellowship Program as an opportunity to spread the culture of innovation and entrepreneurship among the students at her campus. She feels this is good chance to share her thoughts and know others ideas.
Related Links
MORE ABOUT COLLEGE CAN BE OBTAINED IN THE BELOW GIVEN LINKS: https://docs.google.com/spreadsheets/d/12lVAnWRmD4QLPiOGZObXOtDs-z590IhR2HCLK4xD8HU/edit#gid=0
https://drive.google.com/drive/folders/0B-qyeTnzRf...
https://docs.google.com/spreadsheets/d/12lVAnWRmD4QLPiOGZObXOtDs-z590IhR2HCLK4xD8HU/edit#gid=0
UIF fellows in sri padmavathi mahila university and their wiki:
http://universityinnovation.org/wiki/Roshini_chowdary
http://universityinnovation.org/wiki/Mounika_Arekapudi
http://universityinnovation.org/wiki/Paleti_Pavani
http://universityinnovation.org/wiki/Bhavana_Abburi
FALL 2017 UIF
http://universityinnovation.org/wiki/Pyla_keerthana
http://universityinnovation.org/wiki/Gayatri_Vishnubhatla
http://universityinnovation.org/wiki/Dantu_Mahathi
http://universityinnovation.org/wiki/Veluri_Thanusha
Campus Overview:
http://universityinnovation.org/wiki/Sri_padmavathi_mahila_viswa_vidhyalayam
Our college pitch video:
https://www.youtube.com/watch?v=85OuYqTVw1g
---
---