Fellow:Crystal Blankenship
Jump to navigation
Jump to search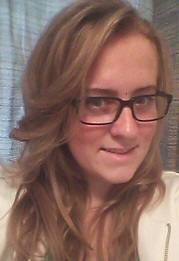 Serving as a UIF Since: Spring 2017

School: Texas Tech University

What She Does Now: COO for Turing Technologies, Chemical Engineering Student

What That Means: manage progress and contribute to startup development, study and learn the chemical engineering profession

Contact Her About: startups, interdisciplinary collaboration, product development, prototyping

Email: critolb@gmail.com

Phone: (806) 471 - 8604

Crystal Blankenship is a University Innovation Fellow and Chemical Engineering student at Texas Tech University. She joined the global UIF movement to help bring more training and awareness to the design and innovation mindset. Crystal hopes that increasing interdisciplinary collaboration and departmental unification throughout college campuses will revolutionize innovative and entreprenuerial culture across universities.
In Crystal's time with Turing Technologies, she has practiced first-hand how to apply design thinking and lean startup methodology to new businesses and new products. The company is built from multiple UIFs from her region and with guidance from the Texas Tech University Innovation Hub & Research Park, they are beginning to develop new technology to better integrate visually impaired students into the public school system. Crystal's experience with Turing Technologies sprouted her passion and desire to use innovation and entrepreneurship to introduce technology where it is currently less prominent or non- user friendly.
Also, Crystal is focused on working with other fellows on her campus to unify the local community, existing entrepreneurial resources, and the student body. Joining existing businesses and entrepreuners with today's developing innovators, not only will the mind sets of students broaden but new doors will open for graduates and businesses alike.
As a UI Guide, Crystal hopes to help new University Innovation Fellows overcome any confusion or obstacles, gain insight into the I&E community, and develop plans for the advancement of their campus and how they can contribute to this movement.
Related Links
Spring 2017:
Spring 2016:
---
---