Fellow:Cheyenne Raker
Jump to navigation
Jump to search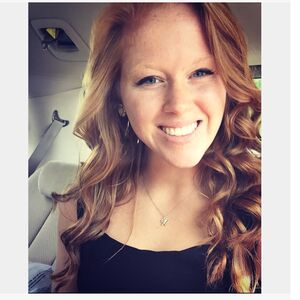 Cheyenne is a junior at Ohio Northern University (ONU) studying mechanical engineering along with art. Her focus is centered around product design and development. She has had two completely different co-op opportunities at Kokosing Industrial and Crown Equipment during the summer of her freshman and sophomore year which led to her realization of why becoming a Fellow would be so worthwhile. She has a love for creatively thinking of new ideas to alleviate some of the everyday struggles we encounter and she felt that this would be an opportunity she could not pass up.

From a very young age, she has always been curious about the world around her. She always wondered why things worked the way they did or how its simply made. Whenever she thought of an improvement to an original design, she would sketch out ideas on paper or simply just write them down for future reference. Being involved in art classes throughout her life has also influenced her creativity and inventiveness. Cheyenne can make any idea come to life with her artistic talent and hands on abilities.
At Ohio Northern, Cheyenne participates in varsity women's basketball, serves as a member of the Dean's team, and was heavily involved in an organization named ION (Innovators of Ohio Northern) that completely renovated the First Year Engineering Design Studio on campus through a rigorous design process. This is where she met one of the fellows (Alexandra Seda) and became interested in learning more about the program because she realized, throughout the renovation, this is what excites her and it is everything she has been looking for. 
Related Links
Ohio Northern University Student Priorities

University Innovation Fellows
Spring 2017:
Cheyenne Raker
Spring 2016:
Spring 2015:
---
---