School:Ohio Northern University
Jump to navigation
Jump to search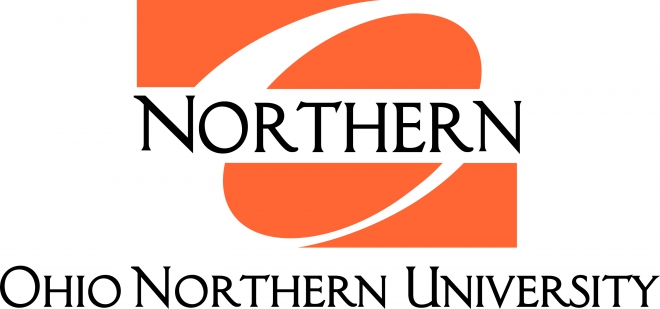 Overview

                                                                     
Ohio Northern University is an independent university located in Ada, Ohio. The school has 3,088 students representing 38 states and 23 countries. A trait unique to ONU is the "one to one" relationship between students and professors. The reputation for ONU's strong bond between the student body and the professors is attributed to the 11:1 student/faculty ratio. Ohio Northern University strives to provide students with the best faculty which is why 86% of ONU's full time faculty have a Ph.D. or a terminal degree. ONU is nationally ranked for the sciences, arts, and professional programs in the following colleges: Arts & Sciences, Business Administration, Engineering, Pharmacy and Law. It has led to an astounding 95% placement rate within six months of graduation in all colleges.
More can be found at:http://www.onu.edu/about
---
Mission, Vision, and Core Values
Ohio Northern University's core values include: collaboration, community, diversity, excellence, faith, integrity, and service. ONU strives to be a unique educational institution that cultivates academic excellence at the undergraduate level. Each of Northern's colleges promote undergraduate research and experiential learning. The T.J. Smull College of Engineering implements experiential, hands-on learning in part due to small class sizes. Their mission statement is "to engage students through personal relationships and high-impact educational experiences to maximize their success".
ONU 2021 is Northern's strategic plan approved by the Board of Trustees to further Northern's momentum of success. The plan demonstrates ONU's strategic direction and focus on goals to be improved upon or accomplished by 2021. The strategic goals and priorities seek to advance ONU at all levels and are as follows:
Enhance excellence and distinctiveness of the university's academic programs
Strengthen the campus learning environment
Support a commitment to the University's core values and foster a campus culture that engages and values all members of the University community
Attract, retain, and graduate the optimal number, quality and profile of students
Engage with more communities and organizations through mutually beneficial strategic partnerships
Build and maintain long-term financial sustainability
Achieve greater public recognition and awareness of University programs and engage our constituents to increase their level of involvement and philanthropic support
More can be found at:http://www.onu.edu/about.
---
Promoting Student Innovation & Entrepreneuership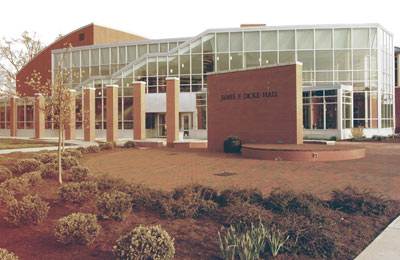 ONU seeks to implement opportunities for both new and existing academic program growth. Recently the Dicke College of Business Administration program growth added an entrepreneurship program. The James F. Dicke College of Business Administration offers numerous courses that encourage the learning and application of innovation and entrepreneurship, opening the opportunity for the program to offer an entrepreneurship minor for any major, including courses geared towards the entrepreneurship in engineering and pharmacy. 
KEEN Network
ONU is a member of the Kern Entrepreneurship Education Network. KEEN is a true collective effort of universities that are focused on preparing students to be entrepreneurial and innovative in engineering and technology.  The KEEN Network provides Ohio Northern University grants which are used to sponsor events like the KEEN Challenge and the Polar Elevator Pitch competition, as well as, the entrepreneurship program. Northern's new entrepreneurship program offers a plethora of opportunities for students of all majors to study, as well as, participate in spurring innovation and creativity beginning on-campus and continuing through to the professional level. ONU recently hired an Industry Liaison through the KEEN grant to foster entrepreneurship and innovation campus wide.
Polar Pitch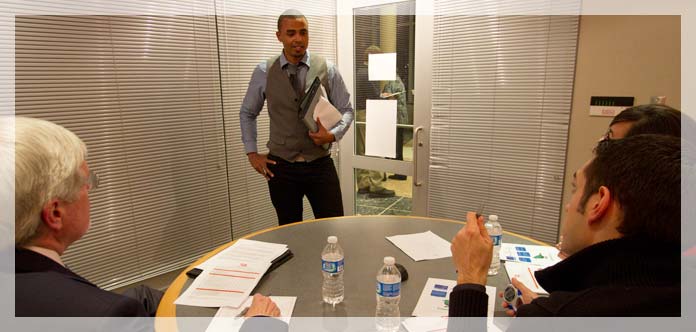 The Polar Pitch Competition prompt for students is to: captivate them with your creativity, engage them with your entrepreneurial mindset, and ignite your innovative side.
Students from all majors are invited to participate and courses such as Principles of Entrepreneurship and Intro to Engineering 2 require participation within this competition as part of an in class project. The Pitch competition has the following competition categories: ideas that improve society, high-tech commercialized product ideas, as-seen-on TV product ideas, and new businesses that creates jobs. First place participants win the grand prize and gain the opportunity to receive advice and instruction to take the winning idea from an idea to an actual product to the market.  
KEEN Innovation Challenge
The second innovative event is the KEEN Innovation Challenge sponsored by the Kern Entrepreneurship Education Network and ONU. The challenge is held on a semester basis, with no two challenges being the same. Teams of three require at least one engineering student. The premise of the challenge is that each team exercise innovation and creativity in the impromptu challenges with a given set of materials.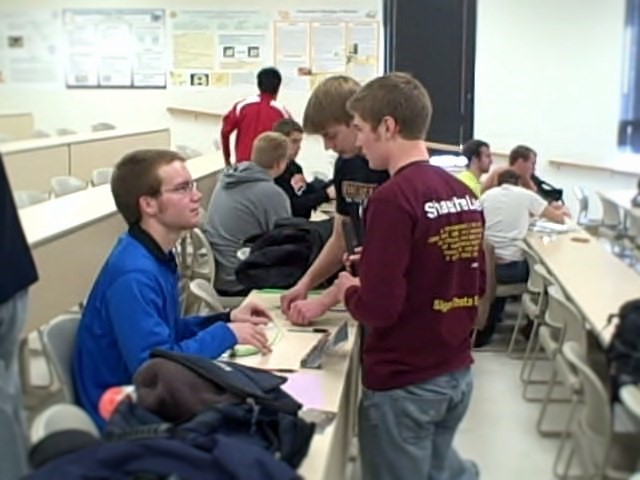 Maker Space
The Maker Space is an area where innovative students can create exciting projects that can vary over a wide range of areas due to its wide range of tools and resources. It was first started in 2019 with the completion of construction of the James Lehr Kennedy Engineering Building. It is an area utilized by faculty and students alike.
More can be found at: 
http://www.onu.edu/academics/college_of_business_administration/entrepreneurship/38285
http://www.onu.edu/academics/college_of_arts_and_sciences/62509
---
Faculty Innovation and Entrepreneurship
One of the key causes for Northern's reputation for excellence stems from their focus as a school to encourage research and collaboration with professors at an undergraduate level. ONU believes strongly in undergraduate research as the foundation for future success. The undergraduate research and collaboration with professors, spurs innovation. As of recently, with the establishing of the entrepreneurship program by Dr. Tammy Schakett, and the Polar Elevator Pitch competition, students now have the opportunity to discover and practice innovation and entrepreneurship as catalytic pairs.
Recently, the Kern Family awarded a grant of $1.21 million to the T.J. Smull of College of Engineering at ONU to continue in instilling the entrepreneurial mindset in engineering undergraduates from 2015 through 2018. As ONU continues to make strides in creating more opportunities for I & E to be integrated on-campus within the curriculum offerings, the students will not only be prepared to work at the professional level, but also be equipped to setting the innovative and entrpeneurial professional standard in their future careers. 
More information can be found at:
http://www.onu.edu/academics/entrepreneurship
ONU Landscape

 
Spreadsheet: Landscape Canvas
Related Links
Ohio Northern University Student Priorities
University Innovation Fellows
Fall 2019:
Fall 2018:

Spring 2018:
Spring 2017:
Spring 2016:
Spring 2015:
---
---