This site will go under maintenance from 25-11-2020 to 30-11-2020. It might not reachable during the maintenance period.
Fellow:Charbel Abou Younes
Jump to navigation
Jump to search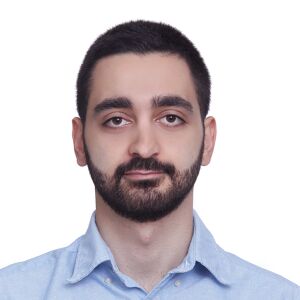 Charbel Abou Younes is a fifth year computer communication engineering student at Saint Joseph University of Beirut. He is originally from a small village in the bekaa valley of Lebanon but now lives in Beirut. He is passionate about software engineering, Innovation and design thinking and general culture. He is an avid consumer of documentaries and likes to be in a multicultural environment to meet new people and discover new cultures.
In the summer of 2018 Charbel completed an internship at a startup in Beirut digital district with NAR which is a company specializing in pipeline inspection using artificial intelligence and the power of drones. That same summer he attended a summer school in Denmark at the University of Southern Denmark where he completed a course in deep learning In 2019 after winning the fourth position at a Hackathon organized by BMW Charbel was invited to complete an internship at BMW Germany where he colaborated with an international team to develop a software for the company internal use.Charbel is planning on going to Norway to complete his masters degree
Related Links:
Fall 2019 Cohort
---
---