Fellow:Brian Lorenzo
Jump to navigation
Jump to search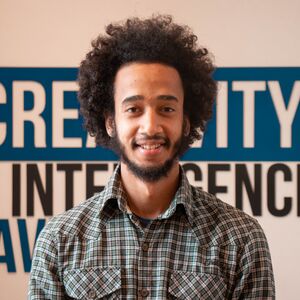 Brian Lorenzo is an advanced Electronic Engineering student at Universidad Católica del Uruguay. He is involved in several extracurricular activities such as young mass, boardgames club and different events as a class representative of his major.
Brian is a hardworking, charismatic and proactive person. During his free time he likes to play the guitar and make craft beer with his friends.  
Nowadays, he works as Innovation Manager at Innovation Lab (by 1950Labs), a boutique software company specialized in offering singular and innovative solutions to clients and institutions challenges. He also works as an assistant professor at Universidad Católica del Uruguay where he helps on coding practices of ASSEMBLER language focused on CISC microprocessors.

Brian worked on a worldwide product called "The Hy Project" where he developed the first prototype and early solution to the embebbed system attached to cars. This is a system that provides an specific frecuency ranged sound, which helps plants growth, to electric and hybrid vehicles. The Hy Project was nominated as World Changing Idea by Fast Company and was finalist in the Sillicon Valley SXSW Festival in the category of innovation in Smart Cities, Transportation & Logistics.

On August 2018 and 2019 he participated in "LOOP: Semana de la Innovación" as part of the organization staff along with his UIF candidates partners, other UIF and several international participants.
Related Links
Universidad Católica del Uruguay Campus Overview
Universidad Católica del Uruguay Strategic Priorities
Brian Lorenzo
---
---