Fellow:Brian Lorenzo
Jump to navigation
Jump to search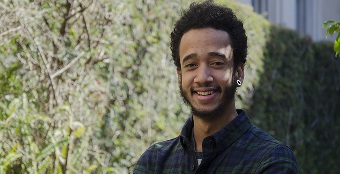 Brian Lorenzo is an Electronic Engineering student at Universidad Católica del Uruguay. He is involved in several extracurricular activities such as young mass, boardgames club and different events as a class representative of his major.
Brian is a committed, charismatic and proactive person. During his free time he likes to play the guitar and make craft beer with his friends.  
Nowadays, he works as an ElectronicTechnician at The Electric Factory, a creative company specialized in offering disruptive and innovative solutions to brands challenges. He recently started working as an assistant professor at Universidad Católica del Uruguay where he helps on coding practices of ASSEMBLER language focused on CISC microprocessors.
On August 2018 he participated in "LOOP: Semana de la Innovación" as part of the organization staff along with his UIF candidates partners.
Related Links
Universidad Católica del Uruguay Campus Overview
Universidad Católica del Uruguay Strategic Priorities
Brian Lorenzo
---
---