Fellow:Brian Hensley
Jump to navigation
Jump to search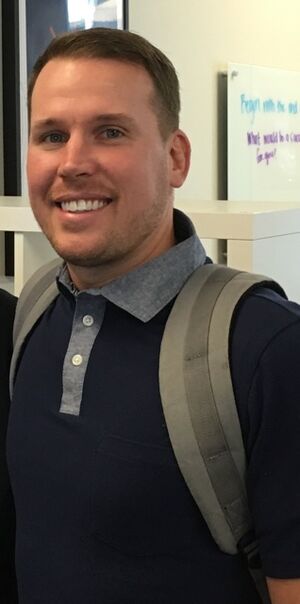 My name is Brian Hensley, but I have had the nickname "Buddy" since I was a child. Please feel free to use whichever you are most comfortable with; I will answer to either. I am currently 33-years-old, married, and have a 2-year-old daughter. So, I'm not your typical college student.
I study Technological Entrepreneurship and Management at Arizona State University. I also work as a Catalyst for ASU's entrepreneurship and Innovation office in a student stipend role. I'm also in the process of launching my first tech start-up.
I have worked in many industries throughout my career such as drafter/designer for civil engineering firms (7 years), a District Sales Manager for a large international construction products manufacturer (3.5 years), and a series 7 and 63 licensed investment broker (3.5 years). I believe my experience in design, sales, and finance puts me in a strong trifecta of transferable skills applicable to most any industry that I hope I can share with everyone. I look forward to connecting with other peers in this fellowship program and look forward to engaging with the country's most brilliant young minds.
Arizona_State_University_&_ASU_Poly_Student_Priorities
---
---