Fellow:Bria Bridges
Jump to navigation
Jump to search
School: North Carolina Agricultural & Technical State University

What she does now: Undergraduate student and aspiring entrepreneur

What does that mean: Student studying International Business Management by day, starting businesses by night and creating ALWAYS.

Contact her about: Innovating on your campus; tapping into your entrepreneurial mindset; creating content or any questions you may have.

Email: btbridge@aggies.ncat.edu
Bria Bridges is a former University Innovation Fellow studying International Business Management with a minor in Entrepreneurship at the illustrious North Carolina Agricultural and Technical State University. AGGIE PRIDE! 
In the fall of 2015, as a freshman, she worked with three other students to found MakeIT MarkET. An innovative, hands-on approach, educational program targeted towards high school students from disadvantaged communities. Bria continues to operate MakeIT MarkET on her own today. In addition, to the youth outreach program program Bria launched 
Innovation Lab, InLab,  for her college peers. The InLab serves as a makerspace, coworking space, and an educational program for entrepreneurship, DESIGN THINKING, computer science and more.
Bria also participates in hackathons and entrepreneurial competiitions across the nation. She finds the competitions to be beneficial in several ways. For instance, they help her grow her critical thinking and analytical skills, network, and learn about new emerging technologies. Her total competion winnings is over $25,000. The competitions also drive her 
entrepreneurial spirit. Bria is currently working on two separate startups. She had the privilege of going through a rigorous accelerator program that helped launch the Beta of one of her startups, AgSol.
Bria is also passionate about advocating on behalf of her communities. Her goal is to build a sustainable entrepreneirship and innovation ecosystem, among Historically Black Colleges and Universities, and the greater Black community. Bria is involved in her local elections, and she also leverages her platform to discuss today's societal issues.  After graduation, in spring 2019, Bria plans on launching her career in Private Equity. This will enable her to combat existing disparities in funding faced by founders of color.
When Bria finds time to relax she loves to travel, read and play sports!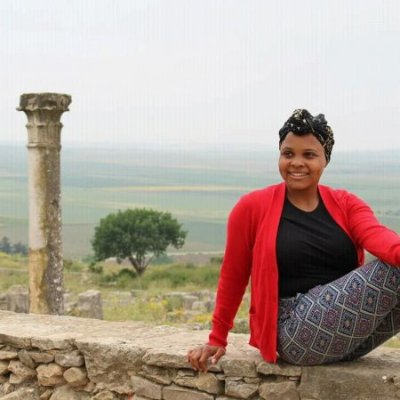 ---
---