This site will go under maintenance from 25-11-2020 to 30-11-2020. It might not reachable during the maintenance period.
Fellow:Brandon Crockett
Jump to navigation
Jump to search
Brandon is a 3rd year PhD candidate studying chemistry and materials science at the University of Oregon. His current research involves developing and investigating new nanomaterials for their use in the elctronics industry, while utilizing green, sustainable chemistry. Brandon graduated from Western Washington University with a BS in Chemistry and Materials Science in 2012. Upon graduation, he began his M.S. studies in chemistry with a focus on Semiconductor and Photovoltaic Technology at the University of Oregon. After his Master's studies he worked at SolarWorld USA in Hillsboro, Oregon as part of their R&D division, perfoming failure analysis and new technology implementation on the fabrication floor. In 2013 he returned to the University of Oregon to begin his PhD studies in Chemistry and Materials Science. Since returning to the University of Oregon he has gained a new interest and passion in innovation with respect to the sciences. The physical sciences are just recently reevaluating their educational infrastructures with respect to creativity and innovation, and he would like to be at the forefront of this movement. When he is not making new discoveries in the lab, he is likely enjoying the outdoors through hiking, mountain biking, and camping, or enjoying a fresh pint of his most recent homebrew – potentially all of the above.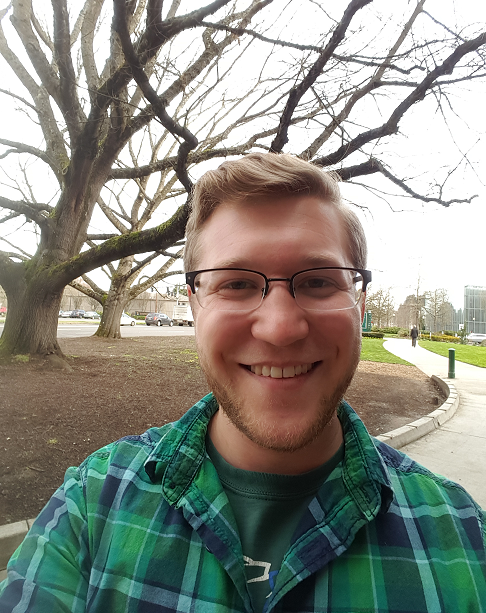 Related Links
University_of_Oregon_Student_Priorities
[U of Oregon Landscape Canvas Spring 2016]
University Innovation Fellows 
Spring 2016:
Spring 2014: