Fellow:Bradley Dice
Jump to navigation
Jump to search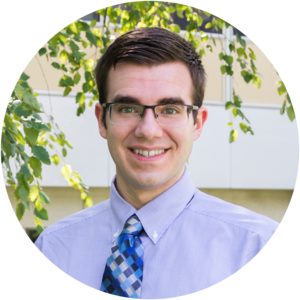 Serving as UIF Since: Fall 2014
School: University of Michigan, William Jewell College '16
What he does now: Physics PhD Student, using machine learning to design materials. Mentor for optiMize, an impact-focused social innovation organization at UMich. DJ in stealth mode.
Contact him about: innovation & entrepreneurship @ liberal arts colleges, building communities around tech, mentoring social impact organizations, data science, music
Connect with Bradley: Twitter | LinkedIn
Bradley Dice is a scientist, software developer, and advocate for innovation and entrepreneurship in higher education. He is currently pursuing his PhD in Physics and Scientific Computing at the University of Michigan in Ann Arbor. He is a member of the Glotzer Group and is a National Science Foundation Graduate Research Fellow, researching nano-scale materials via computational simulations. Bradley attended William Jewell College in Kansas City, where he triple-majored in Physics, Chemistry, and Mathematics. He holds a strong passion for applying computation, simulation, statistics, and emerging techniques in data science to solve fundamental questions of our physical world and advance society.
Related Resources
William Jewell College Strategic Priorities
William Jewell 2015-2016 Leadership Circle: Bradley Dice, Trevor Nicks, Ben Shinogle, Alex Holden, Macy Tush, Gretchen Mayes
William Jewell 2014-2015 Leadership Circle: Bradley Dice, James Milam, Kate McFerren, Amelia Hanzlick, Conner Hazelrigg