This site will go under maintenance from 25-11-2020 to 30-11-2020. It might not reachable during the maintenance period.
Fellow:Bonta Abhinay Karteek
Jump to navigation
Jump to search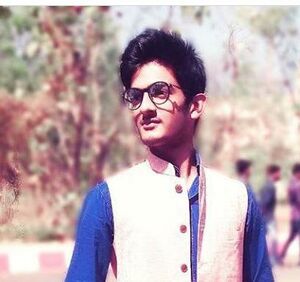 Bonta Abhinay karteek, eighteen years old, living in the Andhra Pradesh, India. Pursuing electronics and communication engineering in Aditya Institute of Technology and Management,tekkali. He loves bike riding, playing volleyball and reading books. He is a good artist who is having great skills towards the pencil sketches. He is a Philomath who loves to learn everything and teach everything.And experienced wireless specialist with a demonstrated history of working in the e-learning industry.
He has great leadership and management qualities and is skilled in Microsoft Word,communication,team building,public speaking and english.strong media and communication professional with a bachelor of technology in the stream of ECE. His aim in his life is to join the aerospace community and serve his country. His main strength is self-confidence and management qualities.
Related links:
Aditya_Institute_of_Technology_&_Management
Aditya_Institute_of_Technology_&_Management_Student_Priorities
---
---