Fellow:Bliss Tan Xiao Qian
Jump to navigation
Jump to search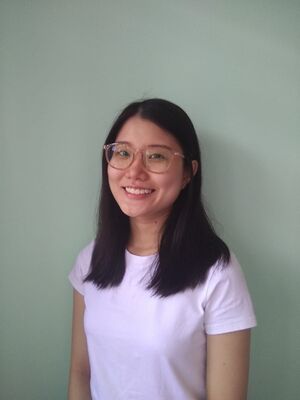 Name

Bliss Tan Xiao Qian

School (Cohort)

Lingnan University (2020 cohort)

Majoring in

Global Liberal Arts

Country

Malaysia

Email
Bio
Bliss Tan Xiao Qian is pursuing her bachelor's degree in Global Liberal Arts at Lingnan University, Hong Kong. Bliss was born and raised in a colorful, diverse and dynamic city, Kuala Lumpur, the capital of Malaysia. In fall 2019, Bliss accomplished her life-cherished dream of studying abroad in Hong Kong. During her first year at Lingnan, Bliss participated in the Startup Weekend 2019 organized by Lingnan Entrepreneurship Initiative (LEI). Since then, she has found herself enjoy delving into the world of innovation, design thinking, and new ventures.
"Life begins at the end of your comfort zone." With this motto, Bliss encourages herself to embrace new adventures and challenges. She strongly believes that the university environment provides us with tons of possibilities and opportunities to explore and experience different things.
In her spare time, Bliss enjoys jogging, reading, traveling, having a cup of good coffee, and watching YouTube videos!
Achievements
In January 2020, Bliss participated in the United Nations SDG International eTournament together with other teammates from the United Kingdom, Pakistan, Mainland China, and Hong Kong. Thanks to their teamwork and dedication, her team was named the first runner-up in the tournament.
Besides, she and her team successfully entered the finals of the YDC Dare to Change Business Pitch Competition 2020 with a project name called 'EasyJobs' in July 2020.
Social media profiles
---
---