Fellow:Ayleem Garcia Gomez
Jump to navigation
Jump to search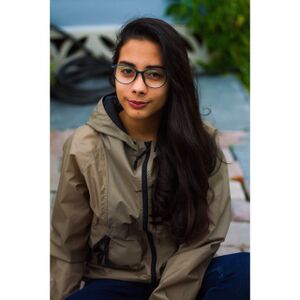 Ayleem Garcia is a student at UNAN-Managua in Nicaragua, and will soon graduate with a degree in Social Anthropology.

Now she works with the Department of Anthropology in her University as an interpreter during the exchange programs between UNAN-Managua and the University of Grand Valley in Michigan. In addition, she collaborates as a translator for Raices magazine , a Nicaraguan anthropology magazine.

Ayleem has traveled through Nicaragua as part of her field experience in her education, as well as visiting Ruinas de Copán in Honduras. Throughout 2018, she plans to travel to Cuba later this year for the XIV International Anthropology Conference. Now a candidate for University Innovation Fellows (UIF), she participates actively in her campus and neighborhood. She coordinated the youth group of her church "PJ Vida Nueva" and achieved many fund raising activities to support her community.
www.unan.edu.ni Universidad Nacional Autónoma de Nicaragua,
Universidad_Nacional_Autonoma_de_Nicaragua,_Managua
Universidad_Nacional_Autonoma_de_Nicaragua,_Managua_Student_Priorities
---
---