Fellow:Asher John Sathya
Jump to navigation
Jump to search
Serving as a UIF Since: Fall 2016
School: CMR Institute of Technology, Bengaluru
What he does now: Facilitates workshops, mentors student project teams
What that means: Conducts Design Thinking workshops and mentors teams via the Innovation and Entrepreneurship centre.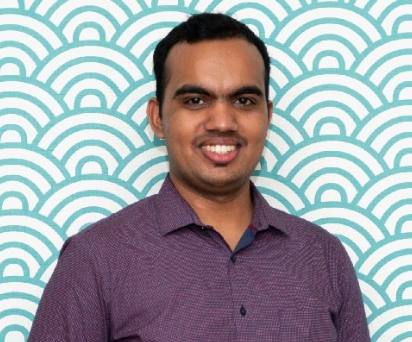 Contact him about: Facilitating workshops, collaboration, raising funding for change programs, commercial aviation, football (the one where you actually use your feet!) and coffee!
Email: ashersathya@gmail.com
Asher  is a University Innovation Fellow and an undergraduate student of Mechanical Engineering at CMR Institute of Technology, Bengaluru, India. His areas of interest are the aerospace industry and product design. At CMRIT, he was exposed to the UIF program by his project mentor. 
 Asher is currently involved in and heading two project groups for the past year. In his spare time, he is often seen discussing varied ideas and solutions with his peers and faculty members. He has always been known as an enterprising individual and he looks to put this to good use.
At his campus Asher is working towards changing the mindset of students to be more innovative, to take up projects and also change the way they approach problems and design solutions for them. He conducts workshops regularly and also collaborates with other student organisations on campus. He has helped set up an Innovation and Entrepreneurship centre ( where the focus is on Social Entrepreneurship) apart from securing funding for student projects.
Asher has discovered his passion to be a techno-entrepreneur. The recent events occurring world over have piqued his desire to help the world, and he wants his future endeavours to have a social touch to them. Since middle school Asher has been an avid reader, debater, creative writer which have won him many awards. He is a leader and has held prestigious roles such as 'School Prefect'.He is currently serving as the 'Treasurer' for the 'Society of Mechanical Engineers' at CMRIT. 
Related links:
CMR Institute of Technology Student Priorities
UIF Fellows from CMRIT: