Fellow:Allyn Lottouzee
Jump to navigation
Jump to search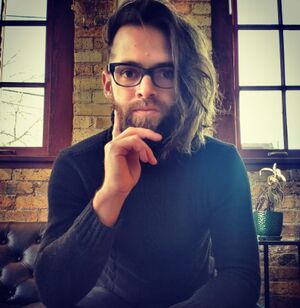 Name

Allyn Lottouzee

School (Cohort)

University of Wisconsin Milwaukee (2021 cohort)

Majoring in

Water Resources and Political Theory (double major)

Country

United States

Email
Bio
Allyn Lottouzee (he/him) is an environmental sustainability innovator. An undergraduate student of the University of Wisconsin- Milwaukee (UWM), Allyn is pursuing a Bachelor of Science in Conservation and Environmental Science (under the Water Resources track), and a Bachelor of Arts in Political Science (theory).
During his undergraduate career, Allyn has been an active member of the UWM community, where he has served as a McNair scholar, chair of the Green Fund Allocation and Mentorship Committee (GFAMC), a student senate member, participant in the Student Startup Challenge, and a University Innovation Fellow.
Before attending UWM, Allyn was involved in retail sales management, charged with directing stores or departments of various product backgrounds. He plans to pursue a PhD upon graduation in Spring 2022. Allyn has two children, Corvin and Zander (two of four people sharing the last name Lottouzee).
Achievements
2021- Ronald E. McNair Post-Baccalaureate Scholar
2020- Chair of Green Fund Allocation and Mentorship Committee
2021- Student Senate Member
2021- Jeffrey & Carrie Hoye Academic Scholarship/ UWM Retirees Association Scholarship
2020- Best Video at UWM Innovator's Expo
2018- Multi-time century bicyclist
Social media profiles
https://www.linkedin.com/in/allyn-lottouzee-495801123/
https://www.facebook.com/alottouzee
https://www.instagram.com/lottouzee/
---
---