Fellow:Adam Suskin
Jump to navigation
Jump to search
Adam is a second-year computer science & applied mathematics major at the University of Georgia. Born and raised in Atlanta, GA as a first-generation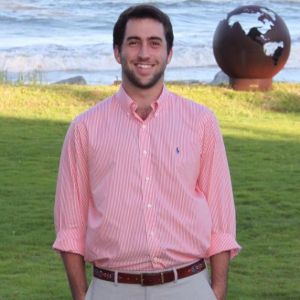 American, Adam grew up with a strong South African heritage and exposure to various cultures. Throughout adolescence, Adam demonstrated strengths in math and science, as well as a unique ability to teach himself about computers and programming, which consumed most of his time.
Starting in seventh grade, Adam began developing applications for Apple's iPhone; later, in ninth grade, Adam published his first app to the App Store called "Sky Climber." Through this learning process, Adam also gained an appetite for entrepreneurship and found his way to express his own innovations through the apps and programs he could create. Working as a freelance developer, Adam continued to build websites and apps and further gained experience in the professional world.
After starting his education at the University of Georgia, Adam worked hard to join clubs and organizations that meant a lot to him. He became a member of ACM, a national computer science organization, and joined a sub-group for iOS development. In addition to ACM, Adam wanted to further explore areas of his studies that he had not yet reached, so he began artificial intelligence research with Professor Don Potter, PhD, specifically on the snake-in-the-box problem. Outside of his studies, Adam was appointed to the advisory board of Thinc at UGA, an initiative to promote entrepreneurship and innovation among the students, faculty, alumni, and local community.
Adam is still in the process of becoming a University Innovation Fellow, a journey he helps will educate him in the concepts of design thinking and leadership. He plans on using the skills he obtains to further benefit his UGA community, as well as establish connections from and collaborate with other students across the country.
Related Links
University of Georgia Student Priorities
Adam Suskin