Faculty Champion:Felipe Wilson
Jump to navigation
Jump to search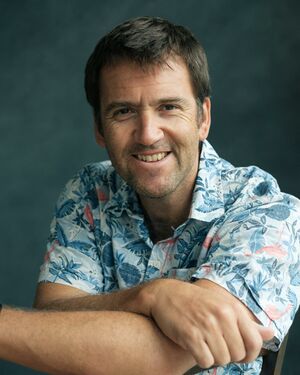 Name

Felipe Wilson

School (Cohort)

Universidad de los Andes Chile (2020 cohort)

Majoring in

Faculty Champion

Country

Chile

Email
Bio
I am a professor at the Escuela de Administración de Servicios (School of Services Administration) at Universidad de los Andes, in Santiago Chile. I have been working at Uandes since 2018, and I absolutely love my job! The contact with students, the chance to learn every day, the possibility of meeting interesting people from all around the world, and the amazing opportunity to teach are some of the aspects that make my job not feel like a job at all!
But of course, getting here required a long journey, and that journey included great struggles, fun times, big mistakes, some great opportunities, and tons of learning. When I was a young boy at school, I wanted to grow up to become a teacher, or work at a hotel...those were my dreams...But, when time came to go on to college, I was scared of following that dream, and I ended up deciding to study Business Administration, a "safe bet" in those days...
I started working for Nestlé in 2000, getting to know how a huge corporation works and learning the ropes in marketing and sales. After a year or so I moved to work at Nike, in their Chile office. There I met a great team, learned about retail (the hard way!...managing the then-new Nike stores in Chile...), and got to know a different way of working, with a global team. After several years at Nike, I worked for a year at a large retail chain in Chile and learned the importance of a good organizational culture, and how teams can make a difference in your work experience. After that, I got a call from Puma (the german shoe company) to lead their footwear business in Latin America (based in Chile). That was a great experience too! I got to travel a lot and was able to work closely with people from all over Latin America, the US, and Europe. This opportunity opened my eyes to how establishing good relations opens doors and generates innovation.
But my dreams never left, and so, in 2009, I decided to head to the US and pursue a Master's degree in Hospitality Management. I wanted to explore more about this industry, and how to improve hospitality in Chile, a country famous for its geography and rich culture. Cornell was a great experience, and it helped me see the impact that teachers can have on students, and it also provided me the tools and knowledge to understand how service (in general, not only in hospitality) can make a difference in people's life. When I returned to Chile, I started working in the hospitality business but also started looking for teaching opportunities, since I wanted to apply some of the experiences I had at Cornell. After a couple of years, I was given the opportunity to teach at an Institute that focused on hospitality and culinary arts. That is where I discovered (or confirmed) that teaching WAS my greatest passion. After a couple of months, I was offered the position of Dean of Academics and was able to learn about this whole new world, which is the academic world.
This led to my current position, and I have never been happier in my life! So you see...it was a long way, but dreams have a way of catching up....so follow your passion and dreams!
I am married, and we have three kids (Lucas: 16, Dominga: 14, and Olivia: 10) and a Beagle (Mika!). I currently live in Santiago. I love sports (running mainly), reading, listening to music (Pink Floyd, Metallica, Queen, Guns n' Roses, Faith no More, and many more), and drawing!
Achievements
- CIIMA Award at Uandes - Funding to innovate in teaching methodology (2019) - VIA Award at Uandes - which allowed me to attend TLS in 2018! - Becas Chile 2009 - Merit-based Scholarship given by the State of Chile - Finished three marathons (Rochester 2010, Santiago 2015 and 2017) - Ran two multi-day adventure races - Desafío de los Volcanes 2001 and 2002 - Played for the Chilean National U-21 Field Hockey Team
Social media profiles
Instagram: @fwlprof Linkedin: Felipe Wilson
---
---