User:TyReifeis
Jump to navigation
Jump to search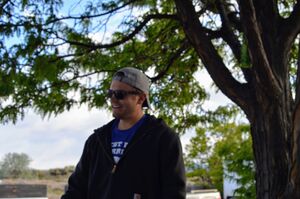 Ty Reifeis is a University Innovation Fellow and an Undergraduate at Western State Colorado University in Gunnison.  He is studying Business Administration with an Emphasis in Entrepreneurship.  He is a sophomore, who is extremely involved on campus and in the surrounding community.  Ty coaches the WSCU Lacrosse team, runs the local youth lacrosse program, sits on the board with a local non-profit, and owns two for-profit companies.  
He lived in Colorado until he was 12 years old, when he moved to Seattle, Washington.  After graduating from high school in Washington, Ty decided to spend some time in the work force before committing to higher education.  During this time, Ty worked many jobs and traveled across much of the United States, learning about what he enjoyed and what he didn't.  
After living in Colorado for a few years, Ty decided to enroll at WSCU in Gunnison, where he is currently studying.  It was here, under the guidance of Dr. Chris Greene, where Ty began his work with local non-profit (ICE Project), and launched two companies, (Gearhere LLC & Reifeis Lacrosse LLC).  Driven to make an impact, Ty spent his first year at Western working with the ICE (Innovation, Creativity, Entrepreneurship) Club on campus.  He helped put on a pumpkin launch, a rail-jam, and a speaker series hoping to build the on-campus ecosystem.  Ty then helped to bring the Kaufman Foundation coffee meetup, 1 Million Cups, to the Gunnison Valley and is currently a lead organizer for the event.  Now, as a University Innovation Fellow, Ty hopes to work with the previous four Fellows, and the three current ones to make a greater impact that will improve the learning experience for future Western students.
Related Links
Western State Colorado University
Western State Colorado University Student Priorities
Past Fellows