User:Pavan chandra
Jump to navigation
Jump to search
Pavan Chandra is a member of university innovation fellows and he is pursuing is under graduation in the field of computer science and Engineering at pace institute of technology and sciences.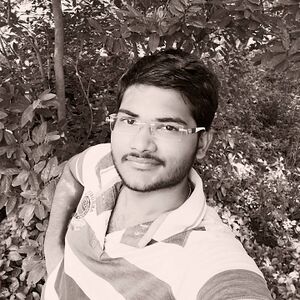 Pavan is a good person of having good character and a playboy. He like playing cricket and volleyball intrestingly.He is friendly person so he has many friends. He solves the problems of his friends and likes to face the problems. Their is no word about enemies because he likes everyone so he doesn't have any enemy. He always like to invent new things and innovative ideas which are help full for others. He is good in estimating the people so, he can communicate easily in their way of thinking so, he never get problems easily
He has good parents who supports in all aspects. He has one sibling where they quarrel even often time but he says when they quarrel each other his feeling is they are getting closer to each other. He want to be good ethical hacker and good business man in life.
Catch me on:
Facebook:
https://www.facebook.com/profile.php?id=100008248968027 
Linked in:
https://www.linkedin.com/in/pavanchandra-mpc-30b127155/
Instagram:
https://www.instagram.com/pavanchandramanne/
Related Links:
College Link:
CSE Department Link: