User:Nimesh
Jump to navigation
Jump to search
Nimesh is a junior year student studying Computer Science and Engineering at Vidyavardhaka College of Engineering, Mysore, Karnataka, India. He is currently working as a Mobile UI Development Engineer intern with Brane Enterprises.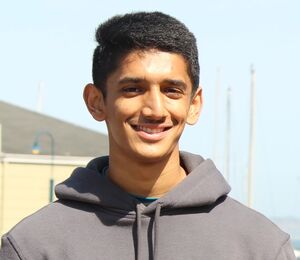 Nimesh started his entrepreneurship journey in his sophomore year with his father. They established a firm, "StepUp Strategy Consulting Services" which aims at improving small and medium-scale family enterprises. He is responsible for developing customer experience modules to coach family business entrepreneurs.
Nimesh belongs to the Fall 2019 cohort in the University Innovation Fellows family. His work on campus includes establishing and elevating opportunities for students on his campus to learn design thinking. With his cohort, he has conducted numerous workshops on design thinking and established projects such as Research Assistance for students on his campus. Now, he is selected as a UI guide to mentor and guide a new set of innovation fellows.
Nimesh is interested in reading philosophy books. One of his favorite books is "The Power of your Subconscious Mind" by James Murphy. He is the Head, of Web Design for Aspera Organization, the entrepreneurial cell(E-Cell) of Vidyavardhaka College of Engineering. He is also the president and triple crown winner of the VVCE Toastmasters Club at his college. He also participates in various hackathons and events conducted in college.