User:Dheeraj
Jump to navigation
Jump to search
Dheeraj Krishna Mekala is a University Innovation Fellow and an undergraduate student studying Electronics and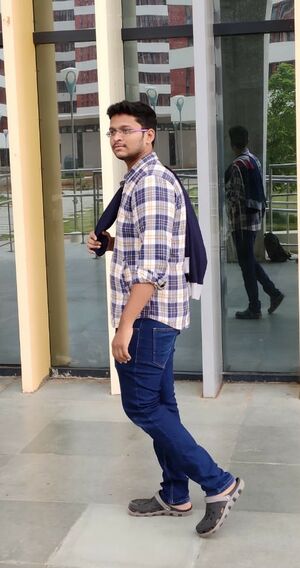 Communication engineering at KKR & KSR Institute of Technology and Sciences (KITS). he completed his primary and secondary education in Guntur, India.
 He is interested in innovative thinking and creating things. He is a part of Technology Entrepreneurship Program (TEP) conducted by Indian School of Business (ISB). He is going to start his own startup along with his friends. He is also interested in social service. He is a part of National Service Scheme (NSS), an Indian government service organization. He is interested in listening melody songs and hard rock songs. His favorite games are cricket and badminton.
He is just good to be true. He is a blend of brain and strength. He can not make friends easily but he makes his friends feel secure. His dark side is that he is a bit angry. He always tries to aim high and think in a different way. He says that" Our goal represents our capacity and our way of thinking represents our capability".
Pitch video:
https://www.youtube.com/watch?v=u1-5huvYhoA&t=11s
Student priorities:
KKR_and_KSR_Institute_of_Technology_and_Sciences_Student_Priorities