User:Asmita gautam
Jump to navigation
Jump to search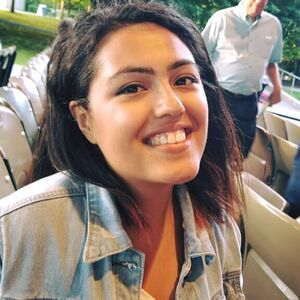 Asmita Gautam is a University Innovation Fellow and an undergraduate student studying Computer Science and Engineering Science at Smith College. She s an aspiring software engineer. Asmita is from Kathmandu, Nepal, where she lived all her life before college. She was introduced to the University Innovation Fellows from the Design Thinking Initiative at Smith, where she worked as the Empathy Design Partner her sophomore year.
At Smith College, Asmita is also the Vice-President of the Society of Women Engineers. She is very passionate about increasing female participation in STEM fields. She is also the student liaison for the Computer Science department at Smith. She is also actively involved with the international student organization at Smith and held executive board positions for two years.
Asmita's passion for innovation and entrepreneurship started when she got trained by the Director of the Design Thinking Initiative at Smith on design thinking principles. She loves the idea of human centered designs and hopes to have her own start up some day applying these concepts she is learning. On her campus, she is interested in promoting collaboration across disciplines to pursue entrepreneurial ideas.

Additional Pages:

Cohort: