This site will go under maintenance from 25-11-2020 to 30-11-2020. It might not reachable during the maintenance period.
Fellow:Tavarus Pennington
Jump to navigation
Jump to search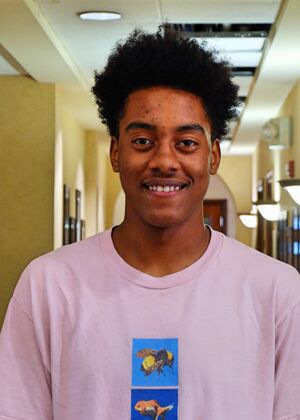 Tavarus Pennington is a sophomore Communications major at William Jewell College. He is primarily interested in discovering the ways in which we can successfully solve problems using creative methods of thinking. His passion for solving issues in unique ways originates from a love of reading and writing and particularly how we can use these fundemental mediums of expression to change perceptions within readers or listeners. Tavarus is currently a member of his college debate team and enjoys deploying with and interacting with arguments of all sorts while considering the different ways that we can think about the problems we face. He is also an editor on his school newspaper.
Since coming to college, social justice has increasingly become an interest of Tavarus's. Primarily the ways in which we create or measure how disparate outcomes can reflect a just society or not. These questions are engaged by Tavarus on a personal, academic, and administrative level. While sitting on his school's Climate Assessment and Response Team, Tavarus is active in the Social Justice debate format and strives to apply ideas of social justice in the classroom.
---
---