School:Villanova University
Jump to navigation
Jump to search
Student Entrepreneurship

---

Students are active inside and outside of the classroom when it comes to advancing their sense of entrepreneurship. Formally, Villanova offers two minor programs, and a certificate program for sophomores in entrepreneurship. A common minor for engineers is Engineering Entrepreneuship. This minor incorporates technology into a curriculum which gives students the basic tools they need to create and develop a marketable product. Students in this course start with the basics of product ideation and follow a sequence that brings them through the final steps of marketing their product and securing their intellectual property.
For business and arts students, Entrepreneurship is available as a minor and geared towards teaching students the business fundamentals involved in a starting your own venture. This minor pays special tribute to the significance employers place on intrapreneurial ability regardless of position in the company. These classes encourage Villanovans to think creatively and hone in on entrepreneurial skills such as creativity and innovation even within any organization.
Another popular option among sophomore students is the ICE CaPS certificate program. This program lets students meet with mentors, chat with CFOs of start-ups, and collaborate with other students, creating a very hands-on curriculum that enhances their entrepreneurial abilities.
Beyond these for-credit opportunities, there are a number of on extra-curricular displays of student entrepreneurship. Villanova held its fourth annual TEDx in the fall of 2015 and it wa
s a great success. A number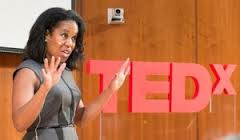 of 
short speeches given by students, graduates and faculty members revolving around the theme of "Let's Imagine" were astoundingly thought-and-conversation provoking. Between conferences, as 
is 
customary with TED events, the inspired audience was able to network and connect.
The Villanova Student Entrepreneurship Competition (VESC) provides a more hands-on approach to entrepreneurial education. This student-only competition focused on making the world a better place was founded in 2009 by graduate engineering students Ronald Warzoha and Timothy Montalbano, and it operates with the Beyond Ideas: The Art of Entrepreneurship group (See Faculty Entrepreneurship). The competition allows students to showcase ideas by pitching them initially on the IdeaBounce page. This publicizes their idea and shares it with the Villanova network, helping them hunt down any resources necessary to further their idea (and can be done by anyone at any time even outside of the VSEC competition). For further stages of the competition the students pitch their idea, create a video, executive summaries, posters and financial tables to persuade a panel of judges. The top teams walk away with $10,000 total in prizes.
Another prevalent competition is the Villanova Innovation Chase. For this competition three teams of engineering students go through a preliminary round at Villanova in which they come up with a solution to a problem- several years ago it was an on-campus transportation problem. The students work through the process of researching, designing, prototyping and presenting their solutions to a panel of judges. The top two teams that survive this qualifier travel to the annual Chicago Innovation Chase intercollegiate-student entrepreneurship competition.
A number of these small-team oriented competitions exist on Villanova's campus (multiple others are mentioned in the University-Industry Collaboration section). Though they allow an incredible, immersive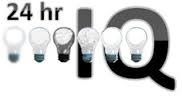 experience for their participants, the quantity of students who can be active in them is limited. To mitigate this problem Villanova developed Imagination Quest. This is an on-campus competition that is open to all students and takes place over 24 hours. Students enter as individuals then form teams. As the name suggests, they are then sent on a "quest" to discover opportunities, develop ideas, designs, and produce a business pitch, all within the 24 hour time limit. Throughout the process, students can present to a judging panel and receive feedback from mentors. This competition lets students explore, imagine, and be creative in a very fast-paced, high energy level environment.
Similar to the Imagination Quest is the Andriod Hackathon, hosted once a semester and is usually co-hosted with corporate sponsors. There are two prompts, one general and one corporate specific. Each prompt has a separtate prize. The entire challenge takes place in a span of 48 hours.
There is also the Spark Competition, a two day program where students focus on solving real world problems brought forward by industry partners. Student work along side members of industry to find solutions.
Beyond available courses and competitions, Villanova is also home to student-run clubs such as the Villanova Entrepreneurial Society. The Entrepreneurial Society works with existing entrepreneurship programs and tries to spread as much information as possible across campus concerning events, opportunities, speakers, etc. A large project they have taken on is the creation of a directory of Villanova community members who are involved in entrepreneurial ventures.
For students who have innovative attitudes but are interested less in the business side of entrepreneurship and more in social entrepreneurship, there are opportunities for this as well. Namely, Engineers Without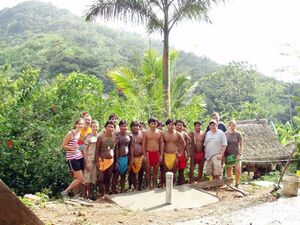 Borders and Business Without Borders exist primarily as philanthropic organizations which improve the world through innovative and creative action. The Business Without Borders group was created in 2009 and has been working in Nicaragua, Kenya and the Philippines on international development projects. More locally in the Philadelphia area, the students have united with the IRS and nonprofits to help low income people with tax returns. The group is largely inspired by entrepreneur Blake Mycoskie- the founder of the for-profit company TOM's Shoes that is famous for its non-profit subsidiary and philanthropic initiative. In the past, the group has brought him to campus to speak to students about the potential for uniting profit and social benefit.
Engineers Without Borders has a similar, global initiative. This group travels to various locations and countries to implement sustainable engineering projects. Currently, they are working with the native Embera people in Panama. The Embera village is only accessible by dugout canoe, and the villagers struggle to communicate with others because of unsophisticated electrical systems. Villanovans in the group are working on innovative solutions to bring power to the tribe and improve their communication systems.
Another group with a similar initiative is Water for Waslala. This organization is a non-profit that works to solve crises concerning accessing clean water in Waslala, Nicaragua. Not only does the student group work to find funding for solutions, but they also utilize innovative thought to create technical solutions themselves.
As a final note, a number of students are in the process of or have already brought their ideas to life using aforementioned resources combined with resources at the newly formed ICE Center. This Center for Innovation, Creativity and Entrepreneurship at Villanova works to accelerate opportunities for students across disciplines and colleges so they can develop their entrepreneurial ability and learn from each other to become more innovative thinkers. For example, the ICE Center has a its very own Entrepreneur in Residence that works with students throughout the week. This is an alum (currently Eric Adams) or a member of the community, who has experience with Entrepreneurship and comes in to educate Villanovans about effective ways to engage startups. Another interesting opportunity that the ICE Center provides is Phillanova ICE. This program supports students who wish to connect with the Philadelphia entrepreneurship ecosystem. ICE helps students fund their entry and travel to various events across the Philadelphia area. Events that aren't already preapproved parts of the program can be requested by students who wish to access them. 
Faculty Entrepreneurship
Villanova Faculty members are active participants in an entrepreneurial lifestyle, and their lasting careers as entrepreneurs inspire the students. Professor Edmond Dougherty - assistant professor of engineering and director of the Engineering Entrepreneurship program - was recently honored with the faculty Meyer ICE award. This award was created and endowed by Patrick Meyer, a 1974 graduate of the Villanova School of Business. The award is meant to recognize those who embrace an innovative, creative, and entrepreneurial spirit. Professor Dougherty embodies these traits and showed this by helping to create the Engineering Entrepreneurship minor. On campus, Dougherty is a VSEC committee member, he manages ECE Senior Capstone Projects and ECE Day, and he is a founder of the Beyond Ideas program which has let him lead student entrepreneurship teams in competitions like the Ford Contest and Innovation Chase. Outside of Villanova, Dougherty has over a dozen patents in his name, and is the president of Ablaze Development Corp, founder of Wavecam Media, and founder of August Design, LLC.
Patrick Meyer, creator of Meyer ICE Award, speaking at TEDxVillanova
 A number of professors and faculty members, including Edmond Dougherty, collect to form the Beyond Ideas Committee. As aforementioned this committee works in tandem with the Villanova Student Entrepreneurship competition. The committee is dedicated to uniting all five of Villanova's individual colleges through entrepreneurship related events that they hold. This allows graduate law students, engineering students, arts and sciences students, nursing students and business students to unite and use their unique talents to teach each other and collaborate. 
University Technology Transfer Functions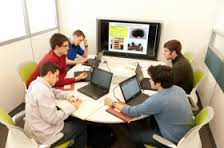 Villanova currently has an Office of Sponsored Research Program (OSRP) that has potential for expansion. This program helps students who are looking to patent an idea or license a p
roduct. They facilitate the process in accordance with the University policies for intellectual property, and assist in the student's search for external resources and sponsors.
Students can connect and collaborate in the Multidisciplinary Design Lab, which has a 3D printer available, and the Machine Shop, which offers a number of machines and materials available for the development of prototypes. Also, the law school library has a meeting environment for students. 
The college of Engineering has recently renovated two labs as Interdisciplinary Innovation Labs. These rooms contain smart technology, open space, and are available for all Villanova Students to utilize. Members of the Engineering Entrepreneurship Minor meet in those labs for their classes. The layouts of these rooms are used to help inspire creativity in the students who utilize them. The college of Engineering also plans to expand the building to include a new Student Learning Commons and Innovation Wing. These areas will be designed to help students realize their fullest potential. 
The School of Businesshas recently undergone some renovations. There is a more open flow in the building, to help students feel more comfortable and let their ideas prosper more. There is a new Innovation Classroom, which has glass doors and whiteboard walls. Students pursuing an Entrepreneurship Minor, through the business school meet there, but when class is not in session, the room is open to all students.
Villanova has recently built the C.A.V.E., a virtual reality room that is open to all students and is using KEEN Foundation grants to create an Idea Accelerator space and a tinkerer's lab. Another Tinkerer's Lab is also currently in the the processes of being built in the engineering college, which was included through Villanova's newest campus expansion plan.There will be workshops and speakers for student interested in pursuing an entrepreneurial path. 
University-Industry Collaboration
Connections with external resources such as established companies and startups are too numerous to count. Villanova has officially paired with a number of companies, while some startups and companies choose to collaborate with students for shorter periods of time on specific projects. Also, students utilize the Entrepreneurs Network to communicate with recognized intrapreneurs and members of the entrepreneurial world frequently. One program is the Intrapreneurship Internship Program which connects entrepreneurial thinkers with companies that are seeking creative minds. In addition, the Entrepreneurs Network is a widespread network which unites over 4,000 people- entrepreneurs, investors and service providers- in each of their meetings. This is an incredible opportunity for students to network and seek out business connections in people with similar interests.
Furthermore, Villanovans unite with companies in a number of different competitions. These competitions are meant to be immersive experiences for smaller groups of students so they can work closely on innovative projects with companies or other universities. One example is the Innovation Encounter. Held at Lawrence Technological University, this competition hosts student teams of about five people from various schools to solve a problem presented by a different industry sponsor each year. In 2013, Reverie Mattress Company gave students a technical problem they were dealing with, and asked them to come up with innovative  solutions to help their company. The idea's generated by Villanova's team of four won third place. Another competition is the UDM Ford Innovation Competition. This is a national competition sponsored by Ford Motor Company and held at the University of Detroit Mercy. In the most recent competition, over 90 teams competed to create the greatest, most innovative ideas for a vehicle interior of the future, and Villanova's team of four took second place. 
Example of a Villanova team'svideo entry to Ford Innovation Competition
Regional and Local Economic Development
Villanova works with SBIR and STTR program grants from the government which are, as quoted from the Department of Education, intended to "stimulate technological innovation; increase small business participation in federal research and development; foster and encourage participation by minority and disadvantaged persons in technological innovation; and increase private sector commercialization of technology derived from federal research and development" (http://www2.ed.gov/programs/sbir/index.html). The program funds research and helps provide publication and patent opportunities through partnerships between academia and industry.
 As aforementioned, a number of the clubs on Villanova's campus that are focused on innovative ideation are fundamentally philanthropic, and these clubs unite with or are a part of different non-profit agencies. This allows for the development of Villanova's entrepreneurial activity regionally, locally, and even worldwide. This strengthens student's abilities to face diverse problems, and gives an opportunity for an extensive entrepreneurial education.
Conclusion
Villanova University has an incredible amount of resources to offer its students. From courses, clubs and competitions, an incredibly talented faculty and number of available mentors, to external resources offered by businesses and many more. Students have everything they need to let their inner innovator grow and flourish.  Just a few years ago, such entrepreneurial activity would not have been so evident. Thanks to a grant by the KEEN Foundation, the Engineering Entrepreneurship Program and many of the competitions have been born and sponsored within the past few years.
Furthermore, due to the efforts of the Beyond Ideas Committee all of the colleges have been recently linked to create an influx of entrepreneurial communication and networking across the school. This rapid progression of entrepreneurial development at Villanova continues with no sign of slowing. Within the next few years Villanova hopes to expand resources in the idea accelerator, create more pre-capstone experiences and tinkerer's lab, an increase in innovator and artist in residence presence on campus, an expansion of the OSRP,  a Forum for Innovation, Research and Entrepreneurship, additional summer faculty workshops, and more. Villanovans recognize the importance of developing their innovative and creative abilities and look forward to expanding the entrepreneurial offerings available on and off campus.
Landscape Canvas
The Landscape Canvases for Villanova University can be accessed here:
Villanova Landscape Canvas Doc 2017
Villanova SlideSet Landscape Canvas 2016
Villanova Landscape Canvas Spreadsheet
Related Links
Villanova University
University Innovation Fellows
Spring 2017:
Spring 2016:
Spring 2015:
Spring 2014:
Villanova Business Model Canvas
Villanova and Education in the New Age
---
---