School:Lucerne University of Applied Sciences and Arts
Jump to navigation
Jump to search
Lucerne University of Applied Sciences and Arts (German: Hochschule Luzern) (HSLU) is a Swiss public university with campuses in Lucerne, Horw, Rotkreuz, Emmenbrucke, and Zug. Various courses can be chosen within the six main departments located at the foot of Mount Pilatus:
School of Engineering and Architecture 

School of Information Technology

Business School 

School of Social work 

School of Art and Design 

Lucerne School of Music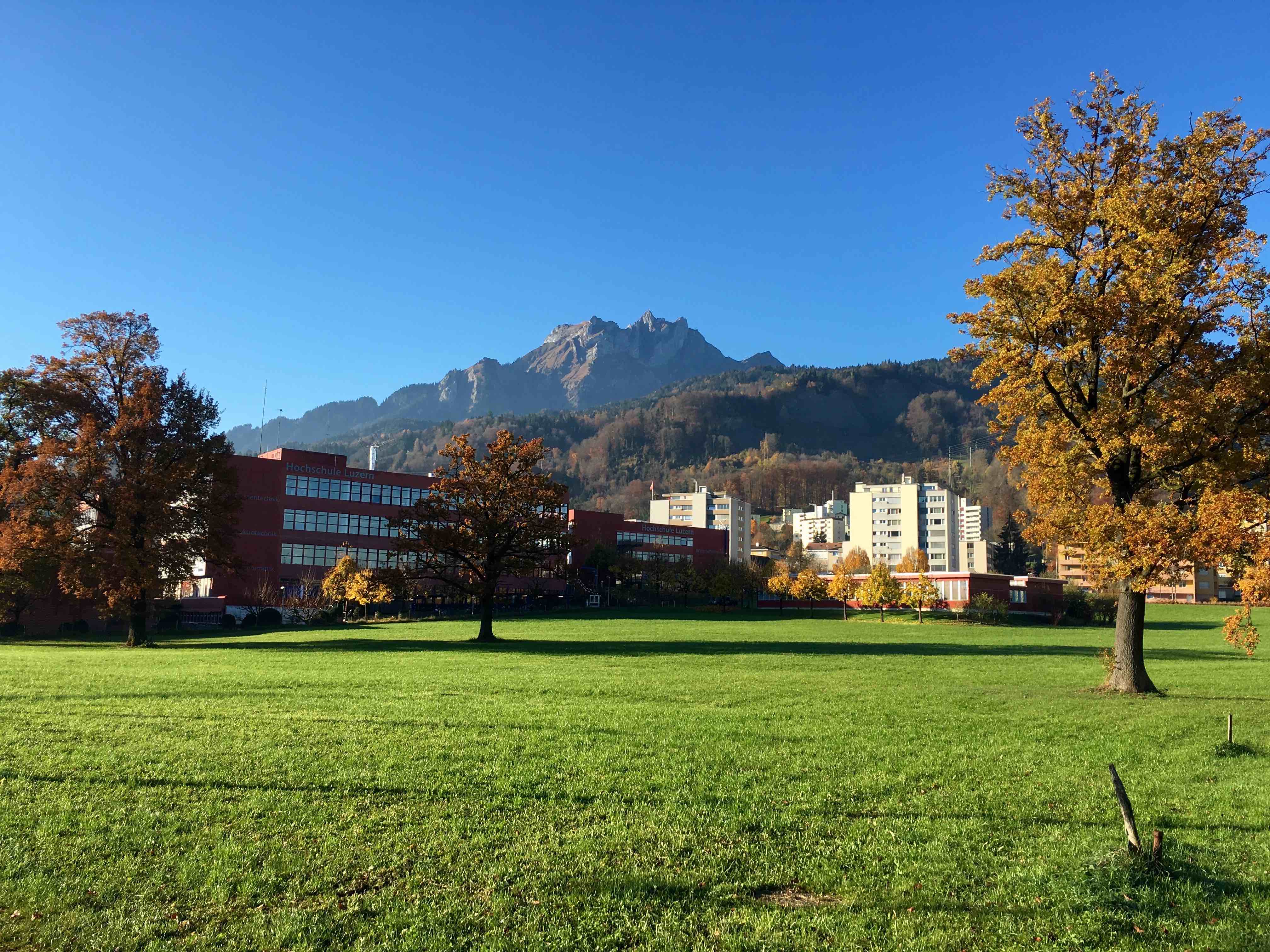 Promoting student innovation and entrepreneurship:
At the Lucerne University of Applied Sciences and Arts, innovation and entrepreneurship is mostly promoted by a cross-departmental organization called Smartup (https://www.hslu.ch/de-ch/wirtschaft/campus/smart-up/), which gives the students the tools to invent, build and spin-out their business idea. Furthermore, Smartup offers several open spaces where students have access to mentors, toolboxes and promotional events and even coworking places(https://blog.hslu.ch/smart-up/coworking/). In addition, these spaces serve as a place where venture capitalists and students come together to realize business ideas.
Alongside these efforts, there is a strong academic focus on Innovation, Entrepreneurship and Design Thinking for students involved in Smart-Up. Students not pursuing startups via Smart-up may also take these courses, and can become involved in Innovation and Design via block week courses such as "Medtech DIY". In addition, there are departmental institutes which focus on these topics, including the Institute of Innovation and Technology, and the CreaLab.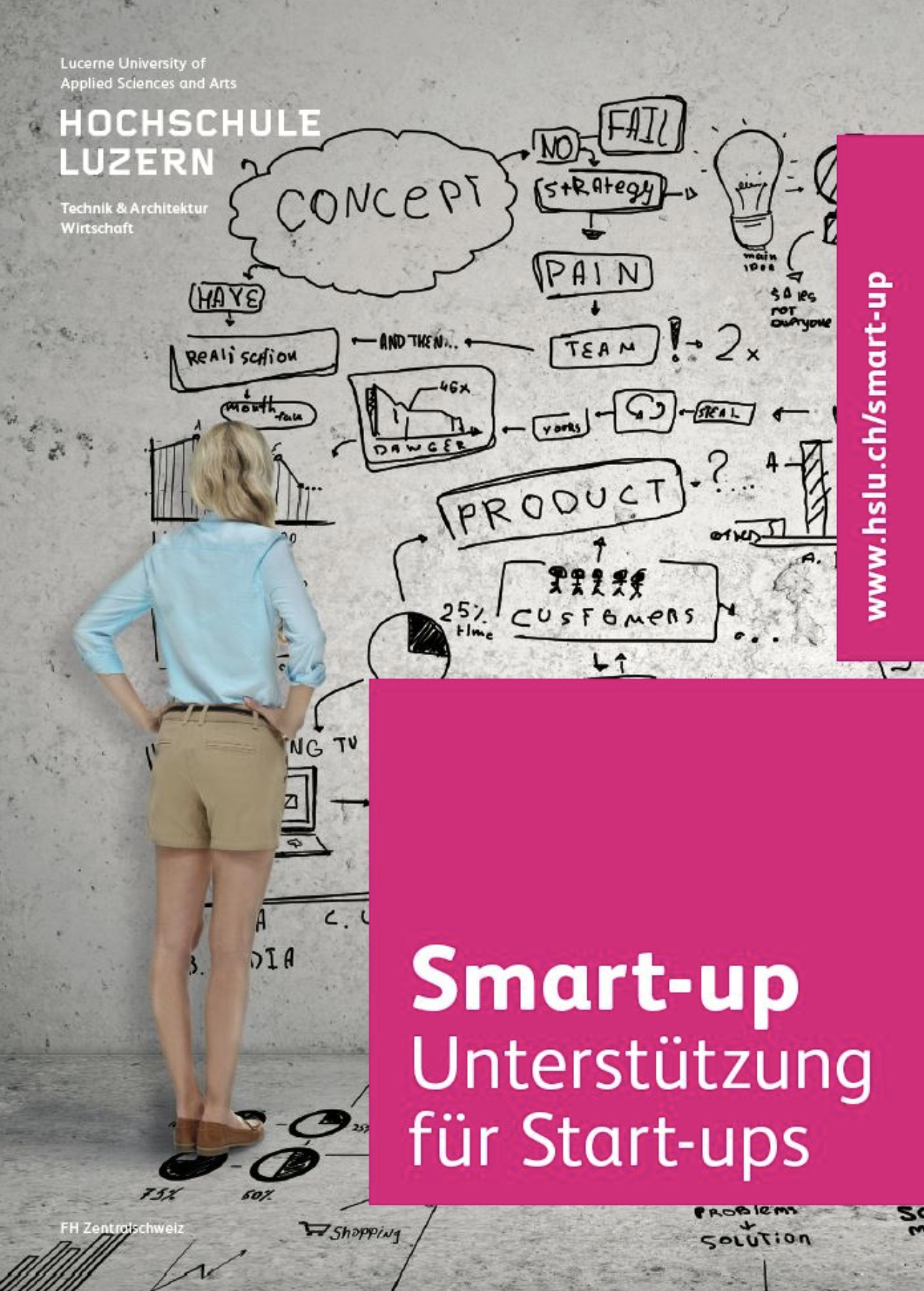 The students that want more exposure to innovation and entrepreneurship, can find several offers on the Lucernce University campus, such as the student-initiated projects, namely Future Forum Lucerne (http://www.futureforum.ch/), the club Innovatis (https://www.innovatis-club.ch/), Women in Business (https://www.hslu.ch/de-ch/wirtschaft/institute/ifz/finance-banking/womens-business-and-diversity-management/womens-business/agenda/) or TEDxLucerne University (https://www.tedxhochschuleluzern.ch). These projects serve as a base for networking and learning.
Encouraging faculty innovation and entrepreneurship:
Maybe the question should be: how can innovation and entrepreneurship be taught in university modules, when the faculty body does not have the mindset needed?
At the Lucerne University of Applied Sciences and Arts, faculty member are not excluded from participating in innovation and entrepreneurship programs that are offered on campus. Due to the presence of innovation and entrepreneurship modules, there is a high level of expertise, regarding those topics. Consequently, our faculty members possess the necessary abilities and mindset to promote these invaluable assets.
Many of the faculty members have start-ups or consultancy agencies on the side, so the mindset of entrepreneurship permeates their professional activities as well as their research. This incorporates graduates and alumni into their startups, as well as providing a practical context for the students in courses. 
Actively supporting the university technology transfer function:
The Engineering and Architecture Department (Technik und Architektur) department has recently established a technology transfer department (Wissens- und Technologietransfer; https://www.hslu.ch/de-ch/technik-architektur/forschung/wissens-und-technologietransfer/) for the Engineering and Architecture department. In addition, the building sector of the Engineering and Architecture department has its own technology transfer program (https://www.hslu.ch/en/lucerne-university-of-applied-sciences-and-arts/research/projects/detail/?pid=3716) 
Facilitating university-industry collaboration:
Smartup, the Lucerne University of Applied Sciences and Arts organization previously mentioned above, has already supported multiple spin-offs, especially including startups in the engineering and digital marketing industry. In addition, Smartup supports student entrepreneurs in the crucial phase of spinning out their business, by supporting them in with their team match making data base (https://blog.hslu.ch/smart-up/angebot-2/suche-biete-an/).
Further funding opportunities for colloaborative innovation efforts are available through Innosuisse governmental grants (https://www.innosuisse.ch/inno/en/home/start-your-innovation-project/innovationsprojekte.html) that encourage Swiss universities and industry companies to work together. The Lucerne University of Applied Science regularly takes advantage of this opportunity, especially on the graduate student level.
Especially the engineering and architecture department has built up collaborations with partners in the industry, that allow hundreds of students each semester to work on collaborative projects. Every bachelor student in Engineering completes their thesis as a co-production of the student and an industry partner.
Engaging with regional and local economic development efforts:
The Lucerne University cherishes its industry partnerships to share its knowledge with them to partake in regional and local economic development. The University's industry partners include well-known organizations, such as the city of Lucerne, Swiss Tourism as well as the VBL (Lucerne's public transportation organization) and VBZ (Zurich's public transportation organization.
In the environment surrounding the university, there are a number of further support networks for entrepreneurs, including Technopark Luzern - which houses later-stage startups. There are further funding opportunities such as Innosuisse, a governmental body promoting innovation provides funding both for startups and for university-industry collaborations. 
Related Links
Lucerne_University_of_Applied_Sciences_and_Arts_Student_Priorities
University Innovation Fellows, 2019:
University Innovation Fellows, 2017:
---
---