School:George Mason University
Jump to navigation
Jump to search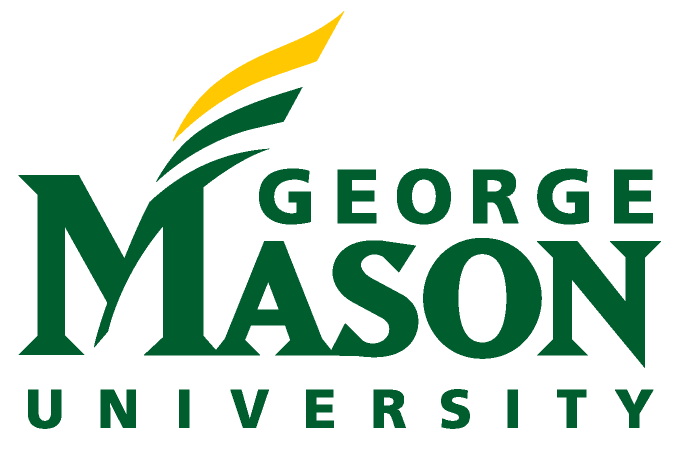 Overview
George Mason University has been taking great strides to support Innovation and Entrepreneurship on campus. So far, there are multiple organization and spaces open for students.
MIX (Mason Innovation Exchange)

Opening this October, The MIX will act as a open space for both Mason Students and the local community (on weekends) to have access to equipment such as 3D printers, microcontroller library and much more.

This space is student-run and also will host competitions and workshops.

Innovation Lab

Run by the School of Business, Innovation Lab is a 2 month program that helps students and alumni develop a focused business plan and a MVP (Minimum Viable Product)

Startup Mason
Promoting student innovation and entrepreneurship
Mason has shown strong committment to expanding resources and support for student I&E. The Innovation Lab, added in 2014, provides curriculum, mentors, shared work space, activities, and a small stipend for student teams to develop and accelerate their ideas. The Laboratory for IT Entrepreneurshipp, run by professors in the School of Engineering provides advising to student teams and hosts two pitch competitons annually. 
The Mason innovation Exchange was opended this semester (Fall 2015), and provides a large open area for student to interact and build with 3D printers, sodering equipment, and (hopefully) a laser cutter. The MIX is located in a large academic bulding that is not associated with any particuluar department, with the intent of attracting students from a vairety of backgrounds and interests.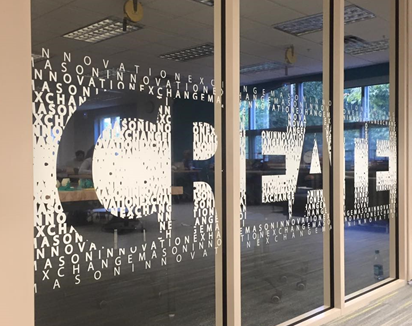 Encouraging faculty innovation and entrepreneurship
Our faculty are one of our most vital I&E resources on campus and can be a catalyst for student entrepreneneurship. Several of Mason professors are actively invovled in award winning research, product development, and startups.
Dr. Lofaro, a robotics professor in the School of Engineering, created Lofaros Labs, which is home to several cutting edge research projects focused on the development of innovative and low cost robotics systems.
Jim Wolfe, our entrepreneur in residence has either created, advides, or invested in over 50 startups in his career. He is currently working on a company with technology developed by and owned by the school called FirstGuard.
A team lead by computer science Professor Jeff Offutt was awarded a large grant from Google's Computer Science Capacity Awards program this past spring. The project aims to create an innovative teaching model of self-paced introductory programming courses.
Actively supporting the unniverstiy technology transfer function
The George Mason Office of Tech Transfer provides assistance with students and staff projects through inventor disclosure, guides to commercialization, and patent advice. One goal for the incoming Fellows is to develop a strong outline of school IP and commercialization policies that can be used to advise student ventures and projects. 
Facilitating university-industry collaboration
George Mason is ever expanding and growing our relationships with companies within the region. Northern Virginia is a hotbed for software companies and government contractors, so the opportunities for collaborations is virtually endless.  
The Volgenau School of Engineering has a deep partnership program with companies within the DC region. A list of valuable, micellaneous support include:
Engaging with regional and local economic development efforts
Mason's Center for Regional Analysis provides research and indicators on the Washington DC area economy and housing market. 
---

Landscape Canvas 
https://docs.google.com/spreadsheets/d/1ph_99TL2E3vFspyIb6y-LxKDyss_AhyAJI2zBihrI8E/edit#gid=0
Slide Deck Presentation
https://docs.google.com/presentation/d/1Hr4VuJeqUfk1-hB0dYATWCqVg0PqFLbtrI2DPuK9UVk/edit#slide=id.gded0dd295_2_14
Related Links
George Mason University
George Mason University Student Priorities
---
---