School:Folsom Lake College
Jump to navigation
Jump to search
Introduction
Folsom Lake College is a new, growing campus within California's Los Rios Community College District. The campus is 8,700 students strong and is constantly growing as an increasingly diverse campus. Our community college is unique in that we are one of the few California community colleges with a makerspace, as well as a unique maker curriculum.
Student Entrepreneurship
Folsom's Small Business Management/Entrepreneurship Certificate is an existing resource within our business department that allows entrepeneurs to gain the skills they need to succeed.
After the successful participation in the CCC Maker grant in 2017, Folsom is also pursuing entrepeneurship workshops that will bring in successful business leaders in the greater Sacramento region to build interest in startup creation. In addition, part of the grant has been designated to an Entrepreneur in Residence who can guide entrepeneurs towards the resources they need to form and scale their startups.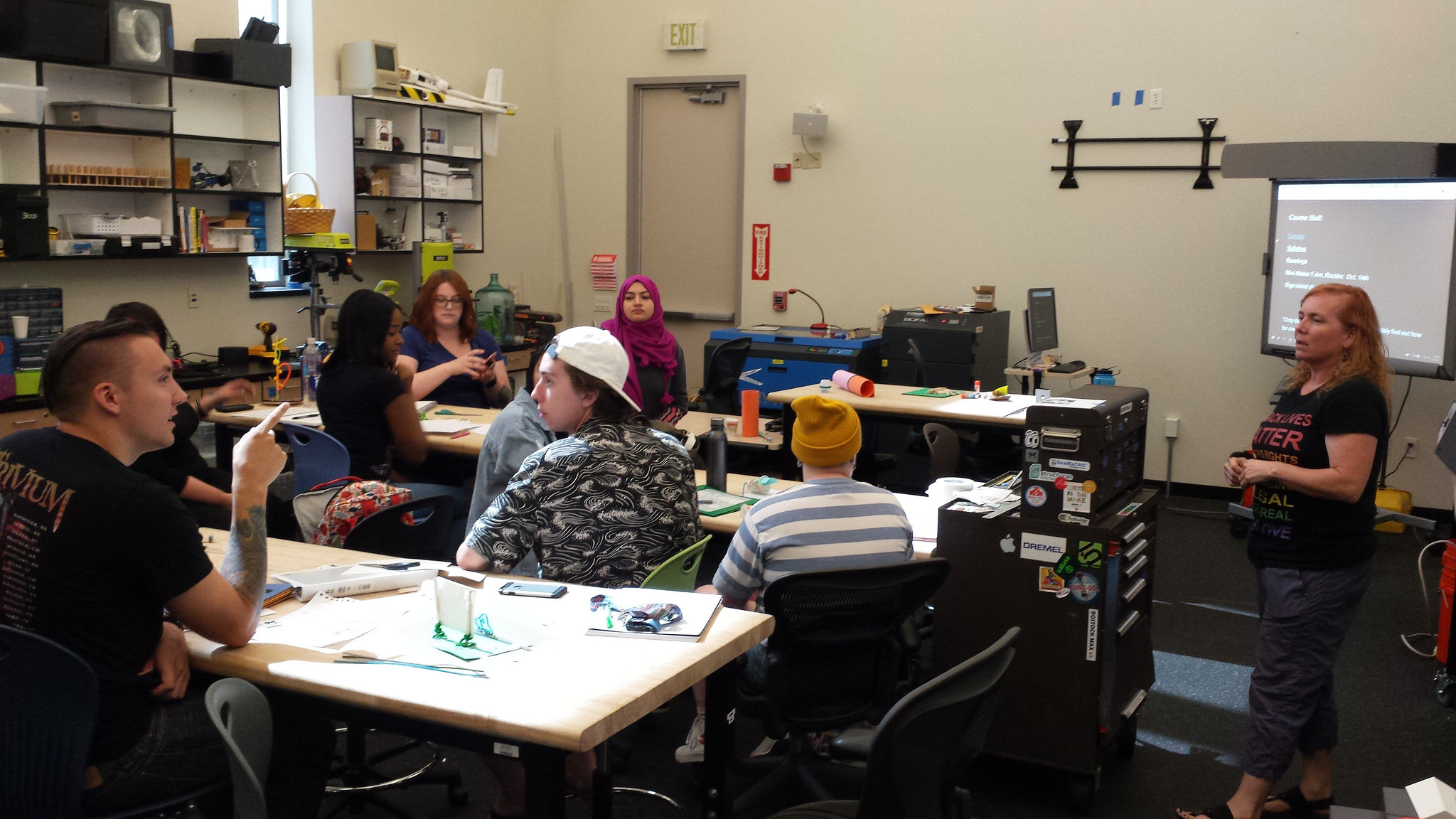 Faculty Entrepreneurship
Making as a movement has been part of the core vision for Folsom Lake College. Folsom has begun implementing a modern making curriculum across many disciplines in the campus. This encourages faculty to participate in this movement by collaborating with their fellow faculty and guiding their students to innovation in their respective disciplines.
There are multiple courses that are currently being implemented. One of which includes a sociology course known as Making Social Change. This course trains students using new technologies and tools which can help bring about social innovation. Another course that's currently being implemented is Entrepreneurship, Innovation and New Enterprise Development. This course will help our business faculty to collaborate and get exposed to modern entrepeneurship as well as teach students the methods used by startups such as design thinking, the iterative design process, and finding product-market fit.
Folsom has also participated in the instructional design program known as New World of Work. This program trains instructors on how to teach modern career-ready skills.
University-Industry Collaboration
Folsom Lake College has taken the initiative to collaborate with our region's industry leaders. One of the guiding principles of our college when building industry collaborations is workforce development.
The first main industry collaborator is Inductive Automation: a leader in industrial Internet of Things industry solutions. Folsom Lake College is currently in conversations to implement the college a site to host their new training program, Inductive University. This program will train students in using SCADA and other IoT tools to become prepared for entering the workforce.
Another large collaborator with Folsom Lake College is Intel. The college has built a relationship with Intel in which Intel volunteers employees to come to Folsom and contribute their time to guide students.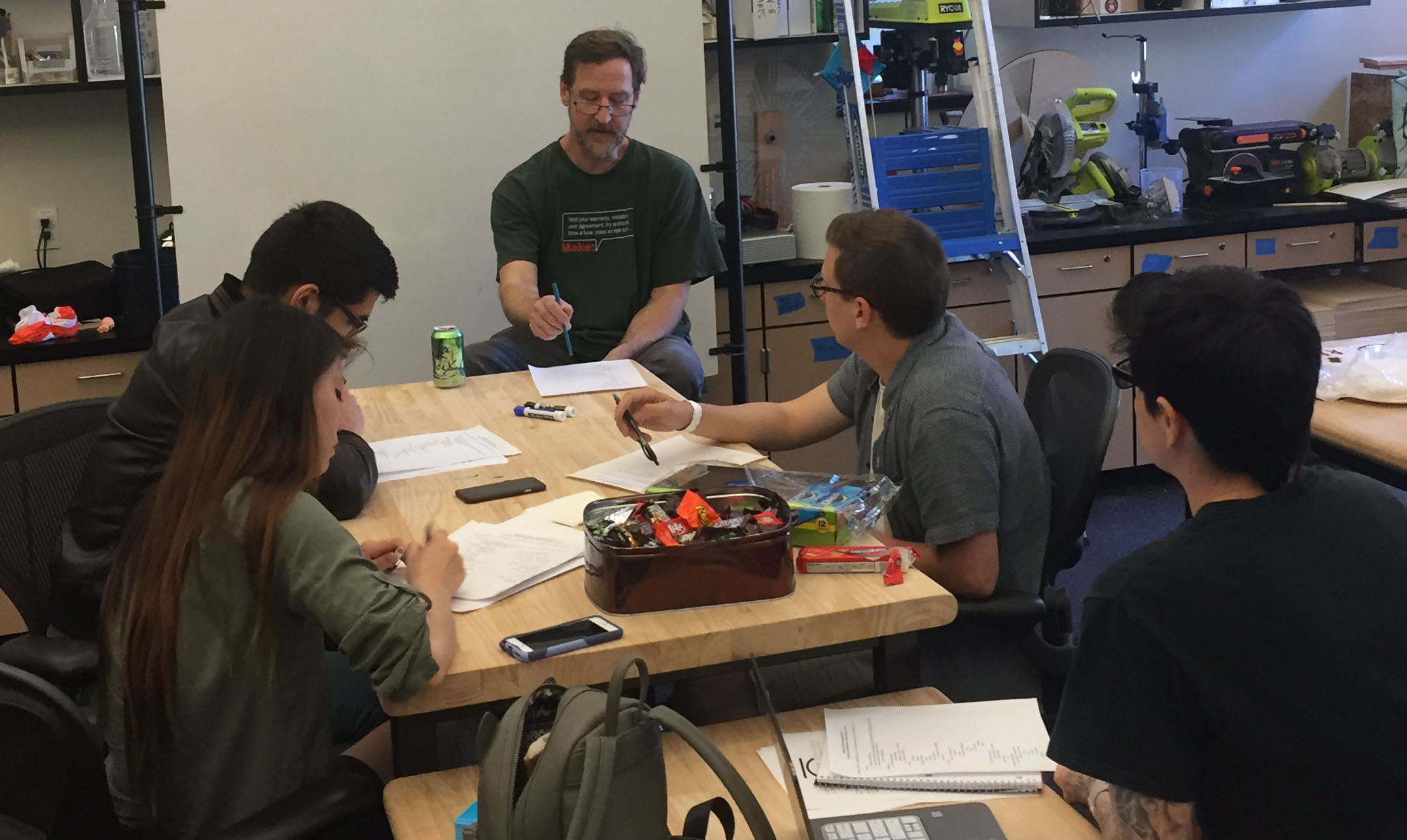 Regional and Local Economic Development
The FLC Innovation Center's participation in the CCC Maker Initiative allows the makerspace to train students and prepare them for the workforce using the center's tools and software. 
In order to create the new modern making curriculum, Folsom Lake College has built out a business advisory board of regional industry leaders to collaborate and create solutions.
FLC Works is a career and technical education center which helps students achieve workforce goals through certificates, pathways, and pop-up programs.
Related Links
Fall 2017
---
---