School:Florida International University
Jump to navigation
Jump to search
Overview 
Florida International University (FIU) is a public research institution that was founded in 1972. There are around 54,000 enrolled undergraduate students and more than half of them are Hispanic. FIU uses the semester base academic system. The current tuition rate are $6000 for in-state and around $19000 for out-of-state. The university is in an urban setting offering many opportunities for students to find jobs quickly after obtaining their degree. FIU has two main campuses; the Modesto A. Maidique Campus in West Miami-Dade County and the Biscayne Bay Campus in North Miami. There is also the Engineering Center where all engineering majors take classes. The total endowment for the year of 2013 was $234,364,817.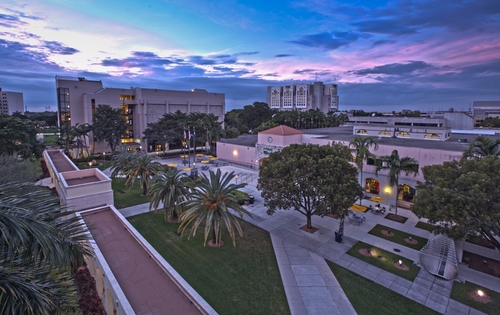 Promoting student Innovation & Entrepreneurship
These are a couple of introductory freshman level courses that give students a global view of what engineering is and how it relates to the society. For mechanical engineering majors these are a mandatory. 
EGN 1100 Introduction to engineering
EGN 1033 Human, Technology and Society
Events 
TEDxFIU: It is an event meant to spread great ideas to the people/students. There will normally be a guest spearker and a live audience of 250 students and 1500 online viewers. This is a independently organized event. It is free for students of FIU to attend the event and is usually soldout very fast.  http://tedxfiu.com/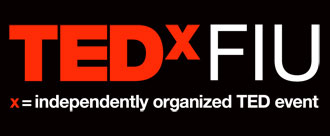 Workshops and Speakers



 These are other free events that FIU students can attend if they want to learn about other people's I&E and how it has influenced them:
Guest Speakers
Leadership Lectures
SCIS Seminars
SCIS Distinguished Speaker Series
Entrepreneurs' "How To" Webinar Series

Orgnizations

Tau Beta Pi: This is a honors engineering society, they seek out people from most majors that have secured a high class rank. One must do a couple of activities that give you some entrepreneurial skills to then be inducted into the society. The benefits that come with this society are meeting other high achieving people, obtaining scholarships and fellowships. 
Society of Automotive Engineers: Also known as SAE, this is a club that sees a couple of majors (electrical & mechanical) working together to build a race car for a competition which is held in Michigan. To join one must complete a short quiz regarding competition guidelines and attend student meetings.
Engineers Without Borders: This is a non-profit organization, its main purpose/goal is to stablish projects in developing countries around the globe and inprove their way of life. Some of the projects may include implementation of alternate sources of gathering potable water. This organization uses engineering knowledge and implements it in a I&E way.
Society of Hispanic Professional Engineers (SHPE): 

Organization that recruits students of Hispanic decent that are involved in science, technology, engineering, and mathematics fields (STEM). Students apply online to join. One big benefit of this organization is that it hosts one major career conference each fall semester.
Discovery Lab: 

This laboratory is part of the School of Computing and Information Sciences. It mostly houses computer science majors, electrical, and mechanical engineers. This lab is very innovative and mostly focuses on novel and new ways of incorporating and developing robotics into society. One present project they are working on is the TeleBot. Here is a video of the prototype https://www.youtube.com/watch?v=eiMY8WFCBZo&feature=youtu.be 
ASHRAE FIU Student Branch: 

The American Society of Heating, Refrigerating and Air-Conditioning Engineers is an organization on campus that gives the students (engineers mainly) the opportunity to several design competitions. The organization's main goal is to develop sustainable and energy efficient refrigerating and air conditioning systems. These are two of the competitions currently offered ASHRAE 2015 Applied Engineering Challenge and ASHRAE 2015 Student Design Project Competition.
Getting involved in I&E
If the student is a junior or senior and wants to get involved in a deeper understanding of  entrepreneurship and innovation and its place in our history, these are some of the recommended courses to take. Some of these are required for graduation while others are electives and students can choose to take them. 
Undergraduate level:
ENT 4113 Entrepreneurship: New Business Development
GEB 4110 Writing the Business Plan
MAN 3022 Introduction to Management
MAN 4583 Project Management
AMH 4373 Entrepreneurs in the US
AMH 4375 Technology and American Society
EML 4949 Co-op Work Experience
Design Elective (students have many options depending on the major, some of the classes will count towards obtaining a certificate in some specific area)
Entrepreneurship and New Venture (free class)**
(*Each department may has its own Co-op work experience class. I just happen to use the M.E class.)
(** Just sign up online and anyone can take the class.)
Graduate level:
EML 5927 Professional Development and Leadership for Mechanical Engineer
Funding
Undergraduate students might find it a bit hard to obtain funding directly from the university, so going to federal funding agencies is the best choice. The problem is that the project must directly relate to their area of work, here is a link that shows all the places where funding is available.
It is easier for faculty or teams of faculty to get funding, here is one source they may use while they are between cycles of other funding sources: 
http://research.fiu.edu/funding/internalFunding/seedFunds.html
Materializing I&E on campus
Students that want to materialize their ideas and convert them into a project or work with a team of people will benefit from these classes:
MAN 4802 Launching and Growing the Business
MAN 4054 Managing Innovation
ENT 4604 Product Development and Innovation

EIN 3390 & EIN 3390L Manufacturing Processes

EML 3500* Mechanical Design I
EML 4501* Mechanical Design II
EML 4551* Ethics and Design Project Organization
EML 4905* Senior Design Project
 (*Each engineering major has its respective preliminary design and senior design class. I just happened to use the ones for mechanical engineering.)
Laboratories
These are a few of laboratories that students may use under supervision or working with a faculty or taking a senior design course.
Engineering Manufacturing Center (EMC)
Advanced Materials Engineering Research Institute [AMERI]*
FIU SOA DIGITAL LAB**
*This lab is not open to everyone, it offers some positions to undergraduate students, but mostly houses graduates and faculty projects and research.
**This lab is only open to students and faculty in the Departments of Architecture, Interior Architecture, and Landscape Architecture
Competitions
Here are some competitions that offer what students might call the "third dimension" of I&E. Here students can escape from their standard classes and get involved with other people and build together great projects and possibly win awards.
Florida Healthcare Innovation Pitch Competition*
Odebrecht Award for Sustainable Development 2015
ASHRAE 2015 Applied Engineering Challenge
ASHRAE 2015 Student Design Project Competition**
*This competition is hosted by USF, yet it is a state competition and FIU students can participate.
**Anyone from FIU can participate in this competition.
Regional and local development efforts
Life Sciences South Florida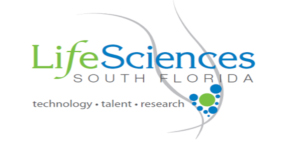 Inspired by the success of several regional economic development partners/clusters, such as the Silicon Valley in California, the Florida High Tech Corridor in Central Florida, and the Research Triangle in North Carolina. The Life Sciences South Florida (LSSF) looks to get involved in a similar manner. LSSF collaborates with regional, state, national and international governments, to promote innovation and entrepreneurship. It mainly focuses on biotechnology, pharmaceuticals, diagnostics, and information technology. Below you can visit their webpage. 
Facilitating University-Industry Collaboration
The Industrial Advisory Board serves as a mediator between the current local, and state industries and the university. It has a crucial role of focusing the current university's research and tailor it to the needs of the industry. This board produces significant impact on the design of the current university programs, students training and placement, research collaboration and funding.  
Career fairs
Career fairs offered on campus are a great way for students to get involved directly in the market- industry and gain valuable knowledge. These opportunities also provide ways for the industry to get involved in the university and perhaps increase innovation on campus. These are some of the tools that FIU students may use to obtain such internships:
Fall/Spring Career Fair (Modesto Maidique Campus)
Fall/Spring Career Fair (Biscayne Bay campus)
Professional Development Workshops
Employer Information Sessions
Panther JOBLink 
It is also highly recommended that you attend the SHPE conference and the HENAC conference. They offer one of the largest array of engineering companies offering internships, full time jobs and graduate school possibilities.
Here are their webpages:
Encouraging Faculty Innovation and Entrepreneurship
FIU  faculty as well as students looking for help and advisory in protection of intellectual property or patenting their innovative projects may turn to one of these offices or workshop:
Entrepreneurship Lunch & Learn Workshops

Small Business Development Center Network (SBDC at FIU)

Technology Management and Commercialization

Americas Venture Capital Conference

The Pino Center Shark Tank

Venture Mentor Services
FIU's Pino Global Entrepreneurship Center hosts the Entrepreneurship Workshop Series to 
deliver real world knowledge and encourage faculty as well as students towards innovation and entrepreneurship. Aside from these tools there is really not many other events that encourage faculty and student I&E on campus
Degrees Offered 
Florida International University's School of Business offers most of the degrees and certification in I&E. some of degrees that relate the most to I&E are:
Bachelor of Business Administration
Minors
Minor in Entrepreneurship

Minor in Project Management

Minor in Business
Certificates
The certificates are offered by the Eugenio Pino and Family Global Entrepreneurship Center
Entrepreneurship Certificate

Certificate in Project Management
University Technology Transfer Function

The Technology Management and Commercializationn within the Office of Research and Economic Development is primarily responsible for the evaluation and management of inventions, invention disclosures and the overall patenting process for FIU innovations. The unit manages the evaluation of disclosed technology through assessment of patentability, economic value, and other factors that could affect its commercialization. The unit also handles the negotiations and licensing of FIU innovations. Additionally, the Office works with the University community to foster collaboration with industry with particular focus on promoting research, student research opportunities, and economic development. You can visit their webpage here, http://research.fiu.edu/dor/pages/otmc.html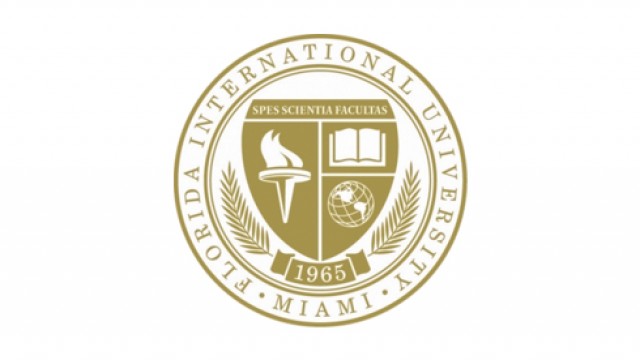 Landscape Canvas
Here is the Florida International University Landscape Canvas. Here you will find all the individual links and people to contact in case you are looking for more information regarding any of the above mentioned opportunities. This document serves as a map that can be used to navigate between all the resources available in FIU. 
Reference Links
Student Priority Page = http://universityinnovation.org/wiki/Florida_International_University_Student_Priorities
Sami El Awad = http://universityinnovation.org/wiki/Sami_El_Awad_Azrak
Landscape Canvas (direct link) = https://docs.google.com/a/fiu.edu/spreadsheets/d/1CTQBuPgm4gvsYg1eUnc0P__jyEJh2ZArw-BXPTvEO0Y/edit#gid=0
Business Model Canvas = https://docs.google.com/a/fiu.edu/drawings/d/1tikV4D-oN5Ah6vrjQPmGobXcKhB03N0lE0JoCCVg5HI/edit
---
---