School:Dalhousie University
Jump to navigation
Jump to search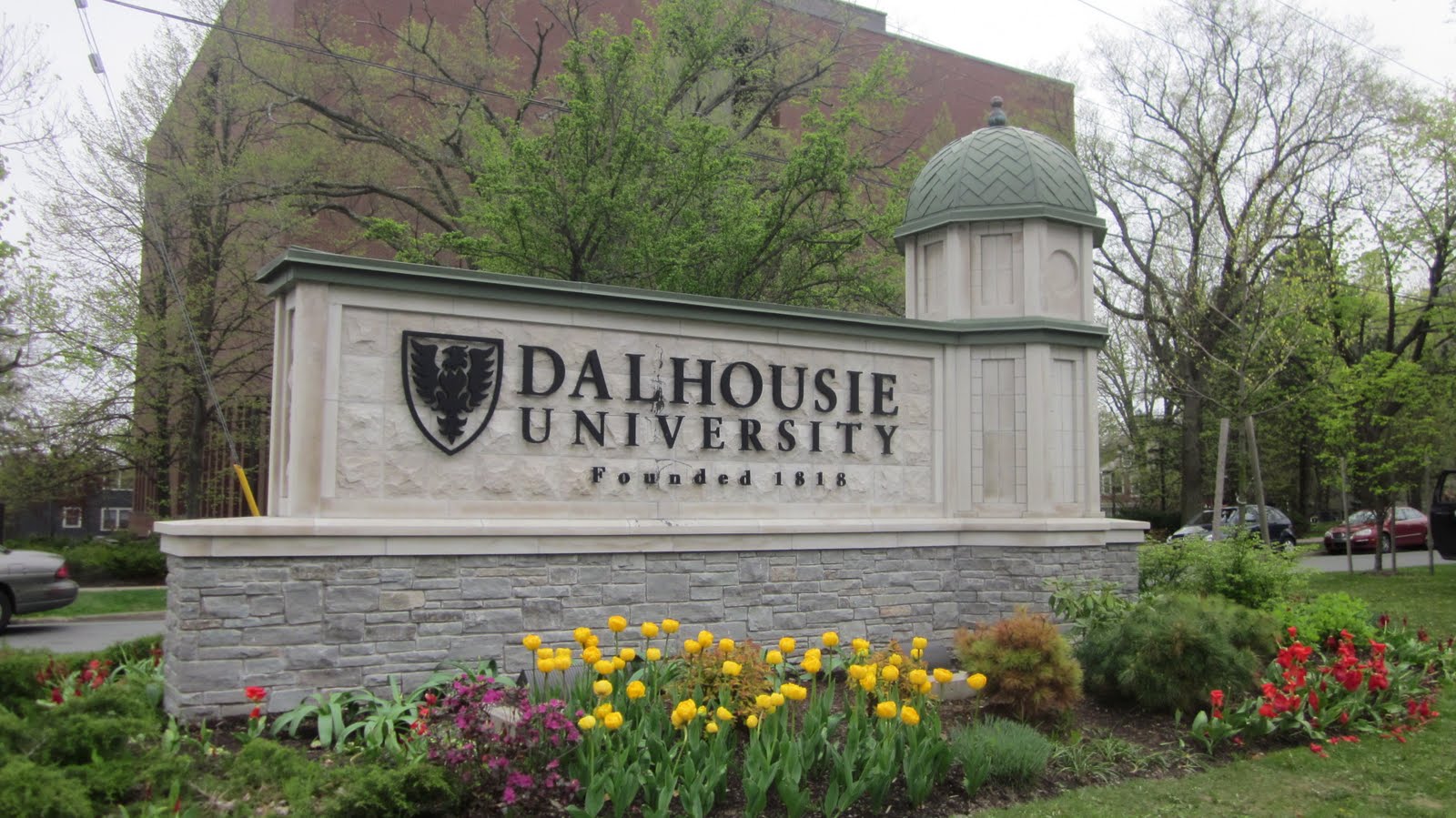 Student Innovation & Entrepreneurship
The Norman Newman Centre for Entrepreneurship (NNCE) serves as the heart of entrepreneurial endeavor and innovation at Dalhousie University. Its leading initiative, LaunchDal™, provides a series of credit and noncredit programs to help students, researchers and early-stage ventures to take their ideas to the next level.
LAUNCHDAL™ Programming
The Starting Lean course is focused on Lean methodology and provides student teams with funding of $1,500 to build their minimal viable product.
The Innovation course highlights the frameworks and best practices of design thinking and pushes students toward building prototypes by offering $1,000 in funding.
Launch Dal's $100,000 Competition is qualifier competition for students to gain entrance to LaunchPad Accelerator.
LaunchPad Accelerator is an 8-week summer program for student startups with $10,000 in seed funding to elevate their idea to the next level.
E-corps is a program consisting of a series of workshops based on the Lean LaunchPad approach using the Business Model Canvas developed by Alexander Osterwalder. This is a team-based training program (at least two members from each organization or research project), where participants work collaboratively to test their hypothesis related to the commercialization potential of their product. Workshops embrace both Design Thinking and Lean LaunchPad approaches to Customer Discovery and Customer Development using a hands-on method for participant teams.
The Entrepreneurial Skills Program (ESP) Certificate is a post-secondary program that facilitates the development, growth and success of student-run business ventures. ESP is designed to add to skills learned in the classroom through extracurricular, individualized, and experiential learning. The program culminates in the development of a personal portfolio that illustrates a student's entrepreneurial capabilities. Upon successful completion of ESP, students are accredited and receive a certificate indicating venture readiness.
Canada's Business Model Competition
The competition is hosted and organized by the Norman Newman Centre for Entrepreneurship's LaunchDal Programming in collaboration with Dalhousie University's Rowe School of Business. Canada's Business Model Competition ® has been sanctioned as the national qualifier competition for the International Business Model Competition (IBMC) with the winner advancing to the IBMC. The winners of Canada's Business Model Competition ® will share $50,000 in cash and in-kind prizes.
Collider (Innovation Space)is a space for LAUNCHDAL's programming: courses, programs, events, competitions and more. However the space will also be available to students while not in use by the NNCE.
Dalhousie University offers a Major in Entrepreneurship and Innovationfor the Faculty of Management and Commerce Programs at the undergraduate level. In addition to the Starting Lean and Innovation courses, Dalhousie University offers two for-credit courses regarding entrepreneurship: New Venture Creation COMM 3307, and Managing the Venturing Process (MGMT 4901/COMM 4301). An Entrepreneurial Work Term is offered to commerce students who have their own business venture or would like to work on their own idea to fulfill their co-op or internship requirements. In addition, NNCE co-hosts a series of entrepreneurial events including Pitch 101, Startup Canada Tour, Next 36, and Demo Camp. Demo Camp is an event that showcases local startups solely through product demos rather than traditional presentations. Dalhousie University also has an official partnership with Next 36.  
Entrepreneurial Societies and Student-Led Organizations on Campus.
The Dalhousie Entrepreneurship Society (D.E.S.) strives to build inclusive innovation and entrepreneurship ecosystem on the Dalhousie University campus by exposing students in all faculties to resources and funding opportunities, organizing hackathons and connecting them with the local startup community.
Enactus is a student society focusing on improving the community through entrepreneurial action. Enactus is very focused on getting the students envolved with innovation and entrepreneurship ideas that benefit the larger local, national, or international community.
The Entrepreneurs and Law Association of Dalhousie Society hosts law clinics to answer legal questions in relation to starting a business. Issues such as corporate structures, taxation, intellectual property, contracts, shareholder agreements and privacy law are discussed in a round-table format.
Events and Activities Around Campus
Startup weekend is a fantastic event happening around campus twice a year which gets students from different disciplines working together on bright new ideas. It is led by the Norman Newman Centre for Entrepreneurship and managed by faculty and volunteers with the centre.
Hackamarine is a student led hackathon focused on marine and oceanography which allows allows students to work on their ideas and bring them to life. The event has much suport from the oceanography department and the faculty of management which got a lot of students involved and interacting together to work on their ideas.
Faculty Innovation & Entrepreneurship
Dalhousie University's I&E ecosystems is still in its growing stage. There have been several champions working on developing the ecosystem, but only very recently has the government started to put more pressure on universities to promote entrepreneurship. There is a group of local political, academic and business leaders called oneNS Coalition. The mandate of oneNS Coalition is to instill further growth in the region and a 10 year plan for economic development and sustainability. Based on this initiative there was a "Now or Never Report" released by the chair of the One Nova Scotia Commision Ray Ivany. One of the major topics in this report is entrepreneurship and innovation. Our president Dr. Richard Florizone is very involved with this initiative and strongly advocates entrepreneurship and innovation as one of the top priorities for the university. As a result from this growing interest in I&E, the Faculty of Engineering announced a project called Innovation Hub (IDEA Building) which is a multipurpose building on Sexton Campus that would serve as a hub for innovation on Sexton Campus. E-corps is another great initiative by Norman Newman Centre for Entrepreneurship to help researchers commercialize their reserch by applying lean methodology and design thinking frameworks and providing them with small seed capital to build their minimal viable products. There is also an initiative to introduce an Entrepreneurship Certificate across faculties.
Some faculty have been very interested in developing the I&E in the student body. For example, a new course has been started for rapid prototyping in the forth year level. It is considered a computer science credit, but is open to students of other faculties. Courses like this are constantly being developed by different faculty members all around campus. Doctor Fiona Black is also launching a program for certification in "creativity, innovation and entrepreneurship" to provide students from all faculties with the ooportunity to add entrepreneurship to their degree. The certificate name starts with the word "creativity" because it is a ver neutral word where students from all faculties can see themselves doing. It comprises of both for-credit courses and extracurricular work that students have to do in order to be accredited with the certificate. It is a greatinnitiative to allow students to achieve work a little bit outside of their field and allow them to bring their bright ideas and pursue them.
University Technology Transfer Function
Industry Liaison and Innovation (ILI) manages and facilitates collaborations between companies and university researchers, commercializes research at Dalhousie University, and assists in the creation of spin-off ventures.
This year (2017) the Creative Desctruction Lab (CDL) from the Rotman School of Management of the University of Toronto, is coming to Atlantic Canada, in the form of CDL-Atlantic. The CDL is a seed-stage program, focusing on the transition phase from pre-seed to seed-stage funding, helping innovators transition from "science projects" to high-growth companies. The program will be administered by Volta Labs CEO Jesse Rodgers, closely partnered with Dalhousie University and running out of the Rowe School of Business.
Facilitating University-Industry Collaboration
ShiftKey Labs Sandbox is a workspace open to all students, located in Golberg Computer Science Building. ShiftKey Labs recently organized a hackathon event regarding sustainability called Smart Energy App Challenge.
IDEA Sandbox where IDEA is "standing for "Innovative Design and Entrepreneurship Academy" is a collaborative initiative between Faculty of Engineering, the Rowe School of Business and NSCAD University.
Cultiv8 is anAgricultural Sandbox (workspace) located in the MacRae Library on the Dalhousie Agricultural Campus in Truro. Incollaboration with NNCE's LaunchDal, Cultiv8 organized a first-of-its-kind Startup Weekend in Truro focusing on agriculture and food.
Volta Labs is a local workspace for early-stage startups that holds its tenants and network members accountable with a strong mentorship and peer-to-peer validation which help companies grow and scale faster. Volta also provides students with the ability to register for Volta network membership to stay connected to all events and offer them useful discounts for startups from companies such as Amazon or Hubspot.
The Technology Innovation Centre, run by the local venture capital group Innovacorps, provides local startups with multipurpose space off campus. Innovacorps organizes a biennial I3 Competition which is open to all students with early-stage startups or ideas to compete for over $900,000 in prizes across Nova Scotia.
The Collider, launched on October 2015, is a multipurpose collaborative space located on the second floor of the main campus library. The space is used for delivering LaunchDal programming: courses, programs, events, competitions and more. However, the space is also be available to students to collaborate with their teams on their projects, to brainstorm, and to study while not in use by the Norman Newman Centre.
Research Centers
Atlantic Health Promotion Research Centre (AHPRC), Brain Repair Centre (QEII Health Sciences Centre), Centre for Comparative Genomics & Evolutionary Bioinformatics, Institute for Research in Materials, Canadian Institute of Fisheries Technology (CIFT), Centre for Marine Vessel Development and Research, Centre for Water Resources Studies (CWRS), Minerals Engineering Centre (MEC), Centre for Innovation in Infrastructure, Vehicle Safety Research Team (VSRT), Atlantic Region Magnetic Resonance Centre, Nuclear Magnetic Resonance Research Resource (NMR3),NRC Institute for Marine Biology,Aquatron Laboratory, Bedford Institute of Oceanography.
Engaging With Regional & Local Economic Development Efforts
Innovacorps' Early Stage Commercialization Fund (ESCF)assists and supports the academic community in the pursuit of entrepreneurial opportunities. The purpose of ESCF is to provide support for projects demonstrating readiness to advance a technology that has achieved, or is close to achieving, a prototype/proof-of-concept stage and is approaching market readiness with a possibility of attracting industry partners and/or investment. The prospect of generating a new revenue stream must also be apparent.
For Landscape canvas, please follow this link! Updated canvas is on this link!
For Landscape presentation click here!
Related Links
Dalhousie University
University Innovation Fellows
Fall 2017:
Spring 2016:
Fall 2015:
---
---