School:Columbia University
Jump to navigation
Jump to search
Introduction
Columbia University is a private research university established in 1754.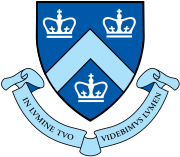 The campus finds home in upper Manhattan of New York City-- spanning from the neighborhoods of Morningside Heights to the edges of Washington Heights. Columbia has twenty undergraduate and graduate schools, in addition to several Global Centers around the world.  Specific offerings include16 faculties: 69 academic departments and divisions, 6,350 courses, covering arts and sciences and professions of architecture, arts, business, dentistry, engineering, international affairs, journalism, law, medicine, nursing, public health, planning and preservation, public affairs, social work; principal undergraduate divisions, Columbia College, Fu Foundation School of Engineering and Applied Science, School of General Studies; affiliates, Barnard College (undergraduate women), Teachers College, Union Theological Seminary; more than 100 international research institutes and centers [link]. 
In honors, Columbia boosts among its alumni, faculty, and researchers: "three US Presidents, 29 foreign Heads of State, 10 Justices of the United States Suprme Court, 96 Nobel Laureates, 101 National Academy members, and 38 living billionaires. In addition, Columbia students and alumni have won 39 Academy Awards, 125 Pulitzer Prizes, and 11 Olympic Medals" [link]
The university's motto is "In Thy light, we shall see light." 
Evening view of Columbia University 
Promoting student innovation and entrepreneurship
Columbia has a number of resources dedicated to exposing students to innovation and entrepreneurship at the graduate and undergraduate levels. Courses like "Principles of Economics" in the Economics department, and "Organizing Innovation" in the Sociology department help engage students with the topic, while inspirational events like CORE's speaker series, TEDx Columbia, and various on-campus hackathons provide creative demonstrations of the core tenants of innovation and design. After students express a desire to learn more about IE, more concrete courses like "Hacking 4 Defense", "Introduction to Human Centered Design" and "Launch Your Start-Up" provide more explicit routes to the discipline. Additionally, there are several on-campus organizations to provide exposure to IE at the extra-curricular level, such as Design for America, Columbia Women's Business Society, 180 Degrees Consulting, and the Application Development Initiative.

Encouraging faculty innovation and entrepreneurship
Faculty at Columbia are encouraged to pursue innovation and entrepreneurship. In fact, there are several resources at the Design Studio and Columbia Makerspace that faculty are explicitly invited to engage with. Additionally, there are several career professionals who serve as adjunct faculty at Columbia, and therefore provide insight into innovation and entrepreneurship from an industry perspective.
Actively supporting the university technology transfer function
Taken from Columbia's Technology Ventures Website, "Columbia Technology Ventures is the technology transfer office for Columbia University and a central location for many of the technology development initiatives, entrepreneurial activities, external industry collaborations, and commercially-oriented multidisciplinary technology innovations across the university. CTV's core mission is to facilitate the transfer of inventions from academic research labs to the market for the benefit of society on a local, national, and global basis. Each year, CTV manages more than 350 invention disclosures, 100 license deals, and 20 new IP-backed start-ups, involving over 750 inventors across Columbia's campuses. CTV currently has over 1200 patent assets available for licensing, across research fields such as bio, IT, clean tech, devices, big data, nanotechnology, materials science, and more."
More information about Columbia Technology Ventures can be found here. 
Facilitating University-Industry Collaboration
Columbia facilitates University-Industry Collaboration through industrial parks/makerspace like the Columbia makerspace and Columbia Entrepreneurship's Design Studio. Additionally, New York City has several regional sources of capital available to students like 72Angels, TechStars, and pitcHERS. Thirdly, there are a couple of on-campus mentoring and advisory networks such as Systers and the Lean In Mentorship Circle.
Engaging with regional and local economic development efforts
Columbia betters its surrounding communities through initiatives like city-wide hackathons and design sprints.
Another resource available to the community is the Columbia-Harlem Small Business Development Center, which provides small business workshops, Intensive business education programs, credit consulting, and other financial services to small businesses in Harlem. Overall, Columbia's campus serves as an innovation-driven environment that strives to help its surrounding community prosper.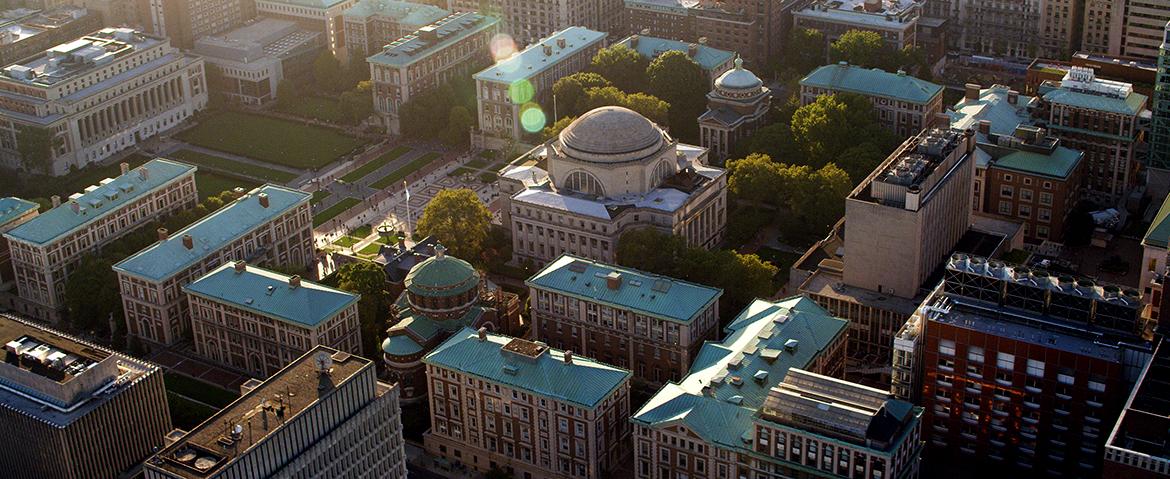 Landscape Canvas
To view a brief, visual overview of Columbia Universitiy's growing entrepreneurship, design, and innovation landscape, click here. 
---
---