Organization:Venture for America
Jump to navigation
Jump to search
Introduction
Over the world there is a problem there are a large of companies without experience, they need qualified employees in several areas but is difficult to hire due to lack of resources since they have yet to establish their brand, college graduates prefer big companies with experience. And the other hand, there are a lot of qualified college graduates crave hands-on business experience to learn how to start a business, but they have to struggle to be hire because they don't have experience.
Many organizations create programs with the aim to give graduates their first experience, put them in companies and help them in this process. However, Venture for America have something new and innovative they saw the problem and found a creative solution; the organization gives to start-up companies the opportunity to grow up and have qualified employees. Moreover, they give students the opportunity to learn how to build businesses and create opportunities for your future and become entrepreneurs really.
Venture for America is based in the idea Win-Win, they don't only help graduates or start-up companies due to this program create entrepreneurs and help the economy of the country.
How they are 
Venture for America is a nonprofit fellowship program for college graduates who want to learn how to build businesses and create opportunities, become entrepreneurs really. It  was founded in 2011 by Andrew Yang to train and place talented college graduates at start-up companies located in struggling cities. Modeled after Teach for America, Venture for America seeks to revitalize America through entrepreneurship, while enabling opportunity and restoring an American culture of achievement. 

Since its inception, the organization has trained almost100 fellows (today applications exceed availability), given fellows access to upwards of $100k in yearly seed funding and facilitated their placement in cities including Detroit, New Orleans, Providence, Cincinnati and eight other U.S. cities.
'We are a community of builders with integrity. We are a team of dedicated professionals working hard to create a better future. We are a collective of supporters, advisors, and leaders who believe that entrepreneurship changes lives, strengthens communities and makes those who take the leap better versions of themselves.' (1)
What they do
What the program do is we recruit top grads. It brings the fellows to a training camp for five weeks at Brown University. It brings in entrepreneurs, investors, venture capitalists, McKenzie, IDO to help train them in what it takes to build a company. And then the fellows work in startup companies in Detroit, New Orleans, Providence, Cincinnati and eight other U.S.cities for two years. And at the end of those two years they'll have a sense of how the se businesses grow and develop.
They'll be working with a more experienced entrepreneur during that time. At the end of the two years they can either stay at that company as a manager and leader or they can even start their own companies. 
If you want to know more about this program, please watch this video! [1]
Inspiration goal: 'The immediate goal as an organization is to help create 100,000 new U.S. jobs by 2025 by helping these companies grow and also training the next generation of entrepreneurs.' (3)
Purpose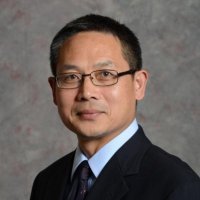 Graduating from Columbia Law School, Andrew Yang was conflicted with what to do for his career.  As with many other young professionals, Yang knew the options outside of working on Wall Street were slim and likely career-diverting.  After working with, and starting several companies (rising to the rank of CEO in Manhattan GMAT), Yang founded Venture for America, to increase the accessibility to the start-up process for college graduates.
The problem today is that qualified college graduates crave hands-on business experience to learn how to start a business.  Meanwhile, start-up companies struggle to hire due to lack of resources since they have yet to establish their brand.  Venture for America bridges this gap; the organization gives companies access to high quality, motivated young workers.
Overall, the goal is to funnel top young people into American startups, socialize them and provide future structures and role models for others.  Venture for America wishes to rebrand entrepreneurship as the most prestigious professional aspiration, as evident in one of their mottos:"Smart people should build things." 
Distinct Differences From Other Offerings
Venture for America Fellowship
After acceptance into the program, fellows commit to training and a two year commitment of work.
Through training, fellows are given the skills to hit the ground running.  Training sessions include lectures, visits from investors, website design challenges and practice with business creation.  By the end of training, fellows are well versed in finance modeling, sales, public relations, branding, marketing and basic business/office etiquette.
Fellows are then matched with the company of best fit to them through an intense match-making process including preferences and phone/in person interviews.  Companies must be able to show high growth potential (energy, biotech, health, information, technology, consumer markets) and are required to commit to $32-38k in salary (plus benefits), pay $2,500 to fund the fellow's training, and agree to actively growing the candidate (e.g. monthly sit-downs with the CEO).
Fun Fact: Venture for America will still try and connect applicants with potential start-ups if they are not accepted into the fellowship. 
Appeal
Venture for America appeals to young professionals in a few ways:
Prestige: looks good on a resume and has the reputation of attracting ivy league talent
Progress: brings young professionals to the next level in their careers
Opportunity: keeps doors open
Money: workers are compensated for their work
Skills: fellows gain skills and training for anything and everything they will face
Community: fellows build a sense of community with other inspired individuals
Public Service: Fellows are doing a public good, both for local communities and America
Impact Achieved For Students and Campus
Impact for Students

- bottom line: Venture for America is a strong training program for graduating students who want to get into business creation and also helps revitalize our economy. Todays VFA partnerships are over 50% non-technical, so it does not limit any candidates from applying (in some ways, the fellowship seeks to open doors particularly for these students).  Therefore, Venture for America's resources would be best used on a campus looking to:
(a) Give entrepreneurial students a new outlet for post-graduation plans.
(b) Create a role-model/success story.
(c) Build support for this lifestyle as a career path.
(d) Motivate student to continue studying.
(e) Give them more oportuities for your future.
(f) Encourage entrepreneurship among young people.
Impact on Campus

- by advertising Venture for America as a prestigious scholarship/fellows program, a campus ambassador could build a long-term vision in students from varying degree paths and eventually place high achieving students in the program.Therefore, Venture for America's resources would be best used on a campus looking to:
(a) Encourages universities to improve aspects of the education system.
(b) Gives prestige to the university.
Impact on Community

- start ups in areas of need will receive talented recent graduates, renewal of economy and culture, and creation of jobs by the growth of these start ups and the graduates becoming job creators themselves
<parsererror style="display: block; white-space: pre; border: 2px solid #c77; padding: 0 1em 0 1em; margin: 1em; background-color: #fdd; color: black">
<parsererror style="display: block; white-space: pre; border: 2px solid #c77; padding: 0 1em 0 1em; margin: 1em; background-color: #fdd; color: black">
STEPS To Get Involved Whether in School or Post Graduate
Options for getting involved with working on Venture for America:
https://ventureforamerica.org/get-involved/toolkit/
Process to Enter the Program:
Once accepted to this program these are the steps they will take you through:

You will be matched with one of Venture of America's Company Partners.

Attend our 5-week Training Camp

Work for 2 years at your Startup

Ongoing support for the VMA Community
Enter into one of our four options:
Launch A Company

Become a Leader at a Startup

Join an Established Company

Attend a Graduate Program
Contact Info
Mailing Address:
Venture for America
c/o Eileen Lee
40 West 29th St., Suite 301
New York, NY 10001
info@ventureforamerica.org   |    (646) 736-6460
Resources
Launch a Company
[1] http://ventureforamerica.org 
[2] http://www.linkedin.com/profile/view?id=7537948&authType=NAME_SEARCH&authToken=DpBX&locale=en_US&srchid=2371142341380851232981&srchindex=7&srchtotal=687&trk=vsrp_people_res_photo&trkInfo=VSRPsearchId%3A2371142341380851232981%2CVSRPtargetId%3A7537948%2CVSRPcmpt%3Aprimary
Also see:
https://www.facebook.com/VentureForAmerica
https://twitter.com/venture4america
http://instagram.com/venture4america
http://www.youtube.com/watch?v=t383l_7-o4o&feature=youtu.be(Andrew Yang @ Georgetown TEDx)
Written by