Organization:Techstars
Jump to navigation
Jump to search
Overview
Techstars is a global network that is designed to help entrepreneurs succeed, following the motto "Do More Faster". Their primary tool to help entrepreneurs succeed is their startup accelerator where they choose 300 companies per year, invest $120k, and connect each startup with mentors and a powerful network of resources to help them reach their goals. Their accelerator success rates are incredible. According to their website (as of 1/9/2017), they have supported 1274 companies, with 90% of them either active or acquired. Through their accelerator, they have raised over $4.4B, creating a market capitalization of the companies of over $11.4B. Business Insider analyzed the success rates of Techstars and found their failure rate to be only 6.15%, meaning that Techstars has been a tremendous success. Techstars has grown so much in the last couple of years that Business Insider claims that it is harder to be accepted into Techstars than it is to get into an ivy league school!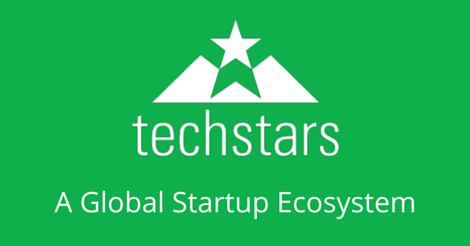 In addition to their accelerator program, Techstars supports a wide variety of outlets to become involved in the startup community. Techstars hosts startup weekends across the United States and abroad where the participants experience first-hand the success, failures, and strain a startup goes through. They interact with a number of mentors, potential cofounders, and investors that help ideate problems and generate business from the ground-up. 
Finally, Techstars has corporate and network sponsorships that help connect the startup community to companies and influential mentors across the world. Techstars allows for companies to cultivate new startup accelerators. They highlight that this program can also help source fresh ideas through mergers and acquisitions (M&A).
Purpose/Background

Techstars was started in 2006 with the plan to start a worldwide network of startups, mentors, corporations, entrepreneurs, and venture funds. By November of 2006, they had a team of top mentors including David Cohen, David Brown, Brad Feld, and Jared Polis. These individuals are some of the top investors and startup entrepreneurs. Today, the team has expanded to a number of board members and regional contacts- you can read about them here. 
Additionally, here is a video of Brad Feld at Stanford, giving a talk titled, "Great Entrepreneurs Go Out and Do"
How It Works 

Techstars is a three month, highly selective program to make startups succeed quickly. The main goal is to connect startups with a network of professionals and resources so that their business can be a success. 
Step 1: the startup chooses 3-5 mentors to work with whose experience aligns with their goals. The startup works with these mentors and their managing director to accomplish specific goals designed to get the startup off the ground. 
Step 2: the startup creates a fundraising plan and prepares to meet with investors to aquire funding
Step 3: During Demo Day, the startup presents their work and hopefully launches their startup
Although the offical program ends at step 3, Techstars is a lifelong program. Startups continue to have access to the vast array of resources that Techstars offers for as long as they want. 
If the three month program does not appeal to you, Techstars also has 3 other programs to help entrepreneurs succeed. Startup digest is a magazine designed for entrepreneurs. Startup week is an entrepreneur led week to celebrate entrepreneurship in the community. Lastly, startup weekend is two days dedicated to learning how to start a business. 
Integrating Techstars with UIF
Techstars has a multitude of outlets to blend the best of UIF and entrepreneurship into one nugget. One avenue is for students to participate in a startup weekend event. Techstars hosts them across the United States, and you can find out specific locations and times here. On the first day, the participants meet, pitch ideas, and form teams - typically on a Friday night. The following day consists of ideating through the problem, meeting with mentors, and working on the project. The final day is presentation day! All of the groups pitch their startup to a panel of judges. To prep for the weekend, it might be good to have students think of problems in their daily lives to have ideas to pitch on the first day. In addition to attending an event, Techstars may be interested in having a university host a startup weekend. Contact one of the managing directors or regional Techstars team members to find out if this would be possible.  Another route to integrating Techstars with UIF is to host a Techstars Startup week. Here is a brief summary from the Techstars website:
"Startup Week celebrates the achievements of entrepreneurial communities in cities across the globe. Our mission is to develop and support thriving communities wherever they may exist. The best way to do this is to bring entrepreneurs together in a way that they can connect, share and bond."
Techstars insists that a community of any size can host a Startup week and provides a webpage to apply online. 
Contact Information
 Go to https://www.techstars.com/contact/to submit any requests or questions
Student Contributors