Organization:Team Skill Building
Jump to navigation
Jump to search
Overview
Team Skill Building works on strategies to expose interested students with an array of opportunities to learn the fundamental skills of Innovation and Entrepreneurship. These skills range from opportunity recognition and value creation to risk tolerance and intellectual property management. Exposure to these concepts in a team-based environment expands the student's network of potential teammates and support resources, while providing the student with the confidence to test these skills on specific commercialization opportunities.
Standing Meeting Time
Bi-weekly meetings, best day and time TBD (awaiting confirmation from whole group)
If a team member cannot make the regular meeting, progress updates will be given in an external form.
Team Members
Team Leaders: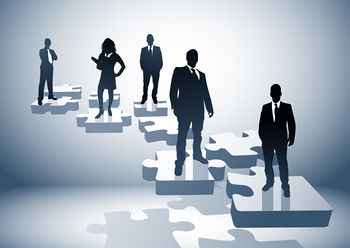 1)  Bre Przestrzelski: NCIIA Correspondance and Meeting Moderator
2)  Dean Tate and Ellery Addington-White: Co-Webmasters, Team Correspondance
Team Members:
Topics
Extracurricular clubs and program offerings
Innovation and Entrepreneurship Courses (all levels)
3-Day Startup, Startup Weekend and Other Hack-a-thons
Student Venture Funds
Entrepreneurship Landscape Tour (on- and off-campus)
Other(s)
Meeting 1: October 30, 2013 9am EST (WebEx Session)
Team and individual priorities were discussed
Current campus strengths and weaknesses were introduced from which similarities in priorities were drawn
With such a small team, sub-groups will not be formed but instead our team will operate with the goal to complement eachother's progress by providing advice to all and strengthening the depth of our student network.  If needed, sub-groups will form naturally between students looking to accomplish similar I&E tactics on their campuses.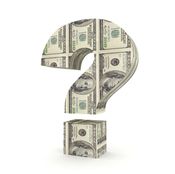 A concern was raised for "Ideas for Funding These Tactics" and was further discussed.  Possible options were introduced for additional follow-up:
Ask successful Unniversity Innovation Fellows (ex: Jared Karp creating an innovation space from an underutilized room)
Ask alumni 
Seek out appropriate grants
Find out more about your regional economic development program
Lastly, it was determined to use the bi-weekly meetings as an interactive resource.  Every meeting, one UI Fellow could invite an I&E team member that is crucial to their campus' mission to speak about their contribution and involvement in the project. (And then extend the invitation to continue to attend).  Every meeting, the team could invite a current or past UI Fellow who has experience in raising potential value on their campus to speak about their lessons learned, how they would have done things differently, etc.  (And then extend the invitation to continue to attend).  Every meeting, our team could invite a special guest that has extensive experience in I&E but is outside the NCIIA UIF network.
Note:  For some speakers, it will be imperative to provide a specific topic on which the speaker can focus for a more structured organization.  This will also provide the students to formulate questions for the speakers beforehand on the selected topics.  Topics will include all that the students are interested in learning to promote I&E on their campus.