Organization:Stanford eCorner
Jump to navigation
Jump to search
Overview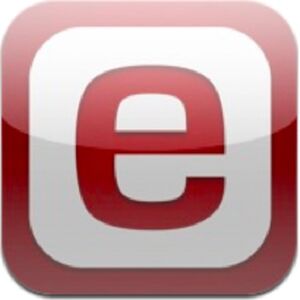 Run by the Stanford Technology Ventures Program of the Management Science and Engineering department in Stanford University's School of Engineering, the Entrepreneurship Corner is an internationally recognized resource for the education of technology and high-growth entrepreneurship. With the financial assistance of the Kauffman Foundation and others, Stanford's eCorner provides a rapidly growing database of videos, podcasts, reading lists, case studies and other information useful to the teaching and facilitation of entrepreneurship.
Purpose

 The mission for eCorner is to provide support and encouragement for the faculty around the world who teach entrepreneurship to scientist and engineers, its slogan is "Knowledge and inspiration one entrepreneur at a time". It was conceived as a response to the challenges educators experienced teaching entrepreneurship and to encourage them to think about how entrepreneurship is taught. Its stated goals include the adoption and preparation of the high technology industry resources for use by others, and the development of an archive of digital resources for entrepreneurship educators.
Value Proposition 
Insight and expertise from world class entrepreneurs and entrepreneurial thought leaders in the form of an easily accessible database of videos. 
Topics

 Topics covered by the program:
Creativity & Innovation
Opportunity Recognition
Product Development
Marketing & Sales
Finance & Venture Capital
Leadership & Adversity
Team & Culture 
Globalization
Social Entrepreneurship
Career & Life Balance 
Format
 The program accomplishes its mission through its website, podcasts, twitter, mobile app, and monthly newsletter.
Website
 The website is where the resources are archived and are easily searchable, it has organized them by topics and collections. Collections include:
Invention to Venture
Technology Ventures
The Stanford Challenge
Social Edge Collection 
Podcast
 The Stanford Technology Ventures Program hosts a weekly seminar series known as the Entrepreneurial Thought Leaders Seminar that is archived in eCorner and distributed as a podcast
Twitter
 eCorner utilizes Twitter to promote entrepreneurship, advice, and its digital content. 
iPad/iPhone app
 the eCorner app by Stanford Technology Ventures Program is available in the Apple Store and provides access to the videos, podcasts, and tweets of eCorner. 
Monthly Newsletter
 The monthly newsletter delivers subscribers a bundle of video clips and news directly via email
Speakers
 Current list of speakers ( 2/26/14)
| Speaker | Organization |
| --- | --- |
| Aaker, Jennifer | Stanford University, GSB |
| Adams, Randy | AuctionDrop |
| Adler, John | Accuray |
| Adler, Trip | Scribd |
| Agassi, Shai | SAP AG |
| Allen, Kathleen R. | University of Southern California |
| Andreessen, Marc | Serial Entrepreneur |
| Ante, Spencer E. | BusinessWeek |
| Aspe, Pedro | Protego; Former Minister of Finance, Mexico |
| Baker, Mari | PlayFirst |
| Baker, Mitchell | Mozilla Corporation |
| Ballard, Greg | Glu Mobile |
| Ballmer, Steve | Microsoft |
| Baron, Robert A. | South-Western College/West |
| Barrett, Craig | Intel Corporation (Formerly) |
| Barringer, Bruce R. | University of Central Florida |
| Bartz, Carol | Autodesk |
| Bawden, Larry | Jadoo Power |
| Beaver, Bobby | Zazzle |
| Beaver, Jeff | Zazzle |
| Bellas, Robin | Morgenthaler Ventures/The Foundry |
| Benninger, Christine | Humane Society of Silicon Valley |
| Berjikly, Armen | Experience Project |
| Berkenstock, Dan | Skybox Imaging |
| Bhide, Amar V. | Harvard Business School Press |
| Bhumkar, Soujanya | Cooliris |
| Blacker, Chip | Stanford University |
| Blank, Steve | Serial Entrepreneur |
| Bloom, Ron | PodShow |
| Bodde, David L. | Clemson University |
| Botha, Roelof | Sequoia Capital |
| Boutelle, Jonathan | SlideShare |
| Brafman, Ori | Author |
| Breyer, Jim | Accel Partners |
| Briggs, Teresa | Deloitte Silicon Valley |
| Brilliant, Larry | Google.org |
| Britt, Joe | Danger |
| Bronfman Jr., Edgar | Warner Music |
| Brown, John Seely | Deloitte Center for Edge Innovation |
| Burrill, G. Steven | Burrill & Company |
| Buscema, Ferdinando | Magic Experience Designer |
| Byers, Brook | Kleiner Perkins Caufield & Byers |
| Byers, Tom | Stanford Technology Ventures Program |
| Bygrave, William D. | Babson College |
| Campbell, Bill | Intuit and Tellme |
| Carlsson, Gunnar | Ayasdai |
| Casares, Wences | Bling Nation & Lemon Bank |
| Case, Steve | AOL, Revolution |
| Cassak, David | Windhover Information |
| Cerf, Vinton G. | Google |
| Chamillionaire | Music Artist & Performer |
| Chandrasekaran, Anand | Aeroprise |
| Chatterjee, Amit | Hara, Inc. |
| Chien, Chi-Hua | Kleiner Perkins Caufield & Byers |
| Chopra, Aneesh | US Office of Science and Technology |
| Christensen, Stan | Stanford Technology Ventures Program; Arbor Advisors |
| Chung, Patrick | New Enterprises Associates |
| Church, Jeff | Nika Water |
| Cline, Michael | Accretive, LLC |
| Coen Gilbert, Jay | B Corporation |
| Cohen, Stephen | Palantir |
| Collins, Jim | HarperBusiness |
| Conley, Chip | Joie de Vivre Hospitality |
| Conrad, Tom | Pandora |
| Constantz, Brent | Calera |
| Conway, Ron | Angel Investors LP |
| Covin, Jeffrey G. | Indiana University |
| Crosby, Brett | Google Analytics |
| Davidson, Gordon | Fenwick & West, LLP |
| Davis, Geoff | Unitus |
| Dearing, Michael | Stanford Institute of Design |
| Decker, Sue | Yahoo! Inc. |
| Dell, Michael | Dell, Inc. |
| Denman, Kenneth | iPass |
| Desmond-Hellmann, Susan | UCSF |
| Diamandis, Peter | X PRIZE Foundation |
| Doerr, John | Kleiner Perkins Caufield & Byers |
| Dorf, Richard C. | University of California at Davis |
| Dorsey, Jack | Square |
| Draper, Tim | Draper Fisher Jurvetson |
| Drayton, Bill | Ashoka |
| Dunn, Debra | Skoll Foundation |
| Earl, Nick | Electronic Arts |
| Eberhard, Martin | Tesla Motors |
| Eesley, Chuck | Stanford University |
| Eisenhardt, Kathleen M. | Stanford Technology Ventures Program |
| Ek, Daniel | Spotify |
| Estrin, Judy | JLABS, LLC |
| Feld, Brad | Foundry Group, TechStars |
| Fenton, Peter | Benchmark Capital |
| Fenwick, John | Skybox Imaging |
| Fink, Jesse | MissionPoint Capital Partners |
| Fiorina, Carly | Former CEO, HP |
| Fleury, Marc | Accel Partners and JBoss |
| Fodor, Steve | Affymetrix |
| Fogarty, Thomas | Fogarty Engineering |
| Fontaine, Juan Andrés | Chilean Government |
| Forchette, Mark | OptiMedica |
| Fox Cabane, Olivia | Author |
| Frame, Andrew | Ooma |
| Francis, Dr. Don | Vaxgen |
| Frankel, David | Altirah Capital |
| Fraser, Janice | Adaptive Path |
| Freire, Andy | Axialent |
| Friedberg, David | The Climate Corporation |
| Friel, Tom | Heidrick & Struggles |
| Garrity, Steve | Hearsay Social |
| Gates, Melinda | Gates Foundation |
| Ghosh, C.S. | Bandhan |
| Gifford, Hanson | Morgenthaler Ventures/The Foundry |
| Goldberg, Michael | Mohr Davidow Ventures |
| Goldfein, Jocelyn | Facebook |
| Gordon, Bing | Kleiner Perkins Caufield & Byers |
| Green, Jason | Emergence Capital Partners |
| Green, Richard P. | McGraw-Hill/Irwin- Publisher |
| Gross, Bill | Idealab & eSolar |
| Gupta, Ankit | Pulse |
| Hagstrom, William | Crescendo Bioscience |
| Hansson, David Heinemeier | 37signals |
| Hardymon, Felda | John Wiley & Sons- Publisher |
| Harris, Tristan | Apture |
| Harrison, Scott | charity: water |
| Harts, Heracio | The Last Mile |
| Hawkins, Jeff | Numenta |
| Hawkins, Trip | Digital Chocolate |
| Hennessy, John | Stanford University |
| Hershenson, Matt | Danger |
| Hisrich, Robert D. | McGraw-Hill |
| Hodgetts, Richard M. | Florida International University |
| Hoffman, Reid | LinkedIn |
| Holmes, Elizabeth | Theranos |
| Hopkins, Deborah | Citi |
| Hosagrahar, Dhattatreya | Institute of Integrated Resources Management |
| Houlahan, Bart | B Corporation |
| Housenbold, Jeff | Shutterfly |
| Houston, Drew | Dropbox |
| Hsieh, Tony | Zappos.com |
| Hsu, William | MuckerLab |
| Hu, Ching-Yu | Skybox Imaging |
| Huang, Jensen | NVIDIA |
| Hurd, Gale Anne | Film and Television Producer |
| Hwang, Rebeca | YouNoodle |
| Imran, Mir | InCube Labs |
| Ireland, R. Duane | Texas A & M University |
| Johnson, Kristina | Enduring Energy |
| Jones III, Quincy | QD3 Entertainment |
| Jordan, Rodrigo | Vertical |
| Jung, Mark | IGN |
| Jurvetson, Steve | Draper Fisher Jurvetson |
| Kaplan, Jack M. | John Wiley & Sons, Inc. |
| Kaplan, Jerry | Winster |
| Kapor, Mitch | Foxmarks |
| Kassoy, Andrew | B Corporation |
| Katz, Jerome | Saint Louis University |
| Kawasaki, Guy | Garage Technology Ventures |
| Keller-Bottom, Stephanie | Nokia Innovent |
| Kelley, David | IDEO |
| Kelley, Tom | IDEO |
| Khanna, Tarun | Harvard Business School |
| Khosla, Vinod | Khosla Ventures |
| Kim, Arcadia | Electronic Arts |
| Komisar, Randy | Kleiner Perkins Caufield & Byers |
| Kopp, Wendy | Teach for America |
| Koseff, Jeff | Stanford University |
| Kosnik, Tom | Stanford Technology Ventures Program |
| Kothari, Akshay | Pulse |
| Krieger, Mike | Instagram |
| Kriens, Scott | Juniper Networks |
| Ku, Katharine | Stanford University |
| Kuemmerle, Walter | McGraw-Hill Irwin |
| Kuratko, Donald F. | Indiana University |
| Kurtzig, Andy | JustAnswer |
| Kurtzig, Sandra | Kenandy, ASK Group |
| Lam, Monica | Stanford University |
| Lambert, Lisa | Intel Capital |
| Lane, Ray | Kleiner Perkins Caufield & Byers |
| Larsen, Chris | Prosper Marketplace |
| Lashinsky, Adam | Author |
| Leamon, Ann | John Wiley & Sons- Publisher |
| Lee, Chong-Moon | Ambex Venture Group |
| Lee, Jess | Polyvore |
| Lerner, Josh | Harvard Business School Press |
| Leslie, Jack | Weber Shandwick |
| Levchin, Max | Paypal |
| Levie, Aaron | Box.net |
| Levinson, Frank | Finisar Corporation |
| Li, Ping | Accel |
| Li, Robin | Baidu |
| Libin, Phil | Evernote |
| Liemandt, Joe | Trilogy |
| Lilly, John | Greylock Partners |
| Lockhart, Kimber | Increo Solutions, Inc. |
| Lowry, Adam | Method |
| Mah, Jessica | inDinero |
| Makower, Josh | ExploraMed |
| Malka, Meyer | Bling Nation |
| Mandelbaum, Fern | Monitor Venture Partners |
| Mann, Julian | Skybox Imaging |
| Maples Jr., Mike | Maples Investments |
| Marrone, Pam | AgraQuest |
| Martin, Hugh | Pacific Biosciences |
| Mayer, Marissa | Google |
| McClure, Dave | 500 Startups |
| McCormick, Steven | Moore Foundation |
| McCracken, Joe | Genentech |
| McDonough, William | William McDonough + Partners |
| McNamee, Roger | Elevation Partners |
| Mead, Dana | KPCB |
| Mehta Mankar, Urmee | Swadhaar |
| Melo, John | Amyris Biotechnologies |
| Mickos, Marten | Eucalyptus Systems, MySQL AB |
| Miller, William | Stanford University |
| Mitchell, Kate | Scale Venture Partners |
| Miura-Ko, Ann | FLOODGATE |
| Moe, Michael | ThinkEquity |
| Moily, Harsha | Moksha-Yug Access |
| Moore, Geoffrey | Mohr Davidow Ventures |
| Morris, Jennifer | Conservation International |
| Morris, Michael | Syracuse University |
| Murray, Brian | HarperCollins |
| Musk, Elon | SpaceX |
| Nag, Divya | Stem Cell Theranostics |
| Navin, Ashwin | BitTorrent |
| Neeleman, David | JetBlue |
| Nichols, Martin | DLA Piper |
| Novitsky, Donna | STVP |
| O'Reilly, Tim | O'Reilly Media |
| Olson, Mike | Cloudera |
| Orr, Dominic | Aruba Networks |
| Osterwalder, Alexander | Author |
| Packard, Warren | Thuuz |
| Padnos, Cindy | Illuminate Ventures |
| Page, Larry | Google |
| Palmaz, Julio C. | Biodesign Program |
| Papadopoulos, Greg | Sun Microsystems |
| Parenti, Beverly | KickLabs; The Last Mile |
| Paté-Cornell, Elisabeth | Stanford University |
| Patterson, Anna | Cuil |
| Penchina, Gil | Wikia |
| Perea, Carlos | Miox |
| Perkins, Tony | AlwaysOn |
| Perlas, Vincent | Lifebank |
| Perricone, Steve | BioFuelBox |
| Perry, William | Former Secretary of Defense |
| Peters, Michael P. | McGraw-Hill |
| Peterson, Joel | Peterson Partners |
| Pfeffer, Jeffrey | Harvard Business School Press |
| Phelan, Ryan | DNA Direct |
| Piacentini, Diego | Amazon |
| Pincus, Mark | Zynga |
| Polese, Kim | SpikeSource |
| Popovits, Kim | Genomic Health |
| Prescott, Thomas | Align Technology |
| Rabinowitz, Matthew | Natera |
| Raikes, Jeff | Microsoft |
| Ramdas, Kavita | Global Fund for Women |
| Redlitz, Chris | KickLabs; The Last Mile |
| Reedy, Lynn | eBay |
| Reeves, Josh | unwrap, inc. |
| Richardson, Karen | E.piphany |
| Ricks, Frank | LRK Architecture |
| Ries, Eric | Author |
| Ringold, Gordon | Surromed |
| Risley, Michealene C. | Fresh Water Spigot |
| Roberts, Janice | Mayfield Fund |
| Roberts, Michael J. | Harvard Business School Cases |
| Rodan, Katie | Proactiv Solution |
| Rodgers, Kit | Cryptography Research |
| Roeding, Cyriac | Shopkick |
| Roizen, Heidi | Draper Fisher Jurvetson |
| Roos, John | Wilson Sonsini Goodrich & Rosati |
| Rosenstein, Justin | Asana |
| Rosensweig, Dan | Chegg |
| Ross, Alec | Advisor to US Secretary of State |
| Rothkopf, David | Author |
| Rubin, Andy | Danger |
| Ruess, Nate | fun. |
| Sahlman, William A. | Harvard Business School |
| Samara-Rubio, Elizabeth | StorWatts |
| Sandberg, Sheryl | Facebook |
| Scheller, Richard | Genentech |
| Schmidt, Eric | Google |
| Schramm, Carl J. | Kauffman Foundation |
| Schwarzapel, Josh | Cooliris |
| Scott Fonstad, Jennifer | Draper Fisher Jurvetson |
| Seelig, Tina | Stanford Technology Ventures Program |
| Seibert, Jeff | Increo Solutions, Inc. |
| Seidenberg, Beth | Kleiner Perkins Caufield & Byers |
| Seligmann, Peter | Conservation International |
| Shader, Danny | Good Technology |
| Shah, Hemant | RMS |
| Shane, Scott | South-Western College/West |
| Shepherd, Dean A. | University of Colorado |
| Shih, Clara | Hearsay Labs |
| Shoemaker, Austin | Cooliris |
| Shultz, George P. | U.S. Secretary of State (Former) |
| Siebel, Tom | First Virtual Group |
| Siegel, Sue | GE |
| Silbert, Barry | SecondMarket, Inc. |
| Singh, Gurjeet | Ayasdai |
| Singh Cassidy, Sukhinder | JOYUS |
| Sinha, Rashmi | SlideShare |
| Smith, Janet Kiholm | Wiley Text Books |
| Smith, Jeff | Smule |
| Smith, Kim | New Schools Venture Fund |
| Smith, Lonnie | Intuitive Surgical |
| Smith, Richard L. | Wiley Text Books |
| Speier, Jackie | Author and Former State Senator |
| Spinelli, Stephen | McGraw-Hill/Irwin |
| Springer, Dan | Responsys |
| Sridhar, KR | Bloom Energy |
| Stephens, Deborah | Center for Innovative Leadership |
| Stevenson, Howard H. | Harvard Business School Press |
| Strang, Cameron | Warner Bros. Records |
| Straser, Erik | Mohr Davidow Ventures |
| Summit, Scott | Bespoke Innovations |
| Sumner, Polly | salesforce.com |
| Suster, Mark | Serial Entrepreneur |
| Sutton, Bob | Stanford University |
| Sutton, Robert I. | Stanford University |
| Systrom, Kevin | Instagram |
| Taleb, Nassim | Author |
| Tecco, Halle | Rock Health |
| Teig, Steve | Tabula |
| Thiel, Peter | Paypal |
| Thompson, John | Symantec Corporation |
| Tilenius, Stephanie | eBay |
| Timmons, Jeffrey A. | McGraw-Hill/Irwin |
| Tinkham, Liz | Accenture |
| Turner, Erin | Electronic Arts |
| Tzuo, Tien | Salesforce.com |
| Vasconcellos, Julio | Experience Project |
| Vasudevan , P. N. | Equitas |
| Verma, Vic | Savi Technology |
| Vosmek, Sharon | Astia |
| Wadhwa, Vivek | Harvard Law School |
| Waldorf, Gregory | eHarmony |
| Wallace, Rick | KLA-Tencor |
| Wang, Ge | Smule |
| Warrior, Padmasree | Cisco |
| Wasserman, Noam | Harvard Business School |
| Westly, Steve | The Westly Group |
| Wilcox, Ken | Silicon Valley Bank Financial Group |
| Williams, Evan | Odeo |
| Winblad, Ann | Hummer Winblad Ventures |
| Wirt, Ken | palmOne, Inc. |
| Worthington, Gajus | Fluidigm |
| Wuh, Hank | Skai Ventures |
| Yang, Geoff | Redpoint Ventures |
| Yock, Paul | Stanford University |
| Young, Steve | Former NFL Quarterback |
| Yunus, Muhammad | Grameen Bank |
| Zacharakis, Andrew | Babson College |
| Zachary, George | Charles River Ventures |
| Zoller, Ted | Kauffman Foundation |
| Zuckerberg, Mark | Facebook |
Partners
 eCorner partners include the Center for Scientific Enterprise Limited, London Business School, and the Strascheg Center for Entrepreneurship
Terms of Use 
 The content of the site is licensed under a Creative Commons copyright and allows for the download, promotion, and use of its content for teaching and educational purposes
Contact
 Stanford Technology Ventures Program 
School of Engineering 
Huang Engineering Center #003
Stanford University 
Stanford, CA 94305-4046
(650) 723-2164
Project Director
Forrest Glick
 Email:fglick@stanford.edu