Organization:Maker Faire
Jump to navigation
Jump to search
The History Behind Maker Faire

First launched in 2006 in the Bay Area, Maker Fair is a place where all ages gather to celebrate their own personal passions. You'll find an incredible mix of crafters, engineers and scientists, authors and artists, hobbyists, tech junkies, exhibitionists, and much more. The Maker Faire aspires to bring hands-on activities to showcase what these enthusiasts have made and learned. The event continues to grow. As of 2017, there were over 190 independently-run "Mini Maker Faires" and over 30 "Featured Maker Faires" that have taken place around the world including Tokyo, Shenzhen, Seoul, Paris, Berlin, Barcelona, Detroit, Milwaukee, Madison, San Diego and many more.
Maker Faires showcase and explore new technologies with forward-thinking minds. Engineering, science, art, craft, and performance are all displayed creatively and innovatively at the Maker Faire. DIY (Do-It-Yourself) is also present at the Maker Faire and allows enthusiasts to see the creative projects and ideas that are often not on display. Maker Faire is a product of Maker Media who publishes Make: magazine, Maker Faire, and Maker Shed stores.
Make Magazine, O'Reilly Publications, and Ignite

These three resources (e.g. Make Magazine, O'Reilly Publications, and Ignite) are included in the Maker Faire. It will be inferred that these three sub categories will be covered/referred by the use of the strategic resource Maker Faire, as seen in Figure 1.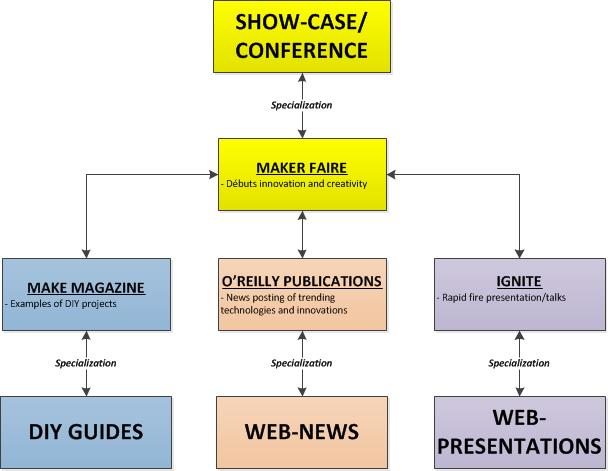 Figure 1: Diagram representation of the Maker Faire's fundamental parts 
MAKER FAIRE
Show case of crazy innovation and creativity. Makes you feel like optimistic, that anything is possible with the power of imagination and surrounding your self with people who believe that same goal!
MAKE MAGAZINE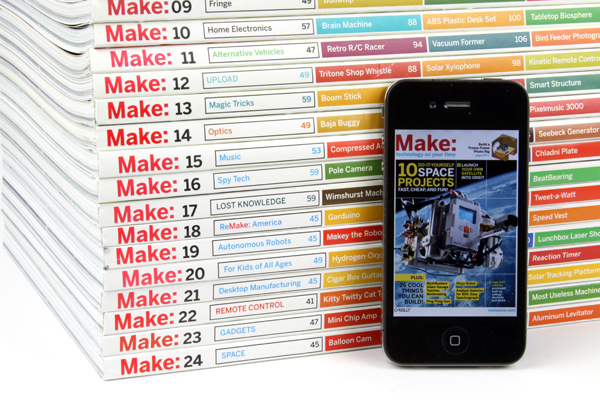 Make Magazine Home Page: http://www.youtube.com/user/makemagazine
Make Magazine YouTube: http://www.youtube.com/user/makemagazine
DIY guides and different projects for different levels of complexity and ages!
O'REILLY PUBLICATION


O'Reilly Publication Home Page: http://radar.oreilly.com/about
Web-news postings of trending technologies and innovative practices. Analyzes "alpha geeks" behavior to see what they find is interesting, "amplify this signal" and attempts to categorize were they fit in current trends/popularity/ecology.
IGNITE
Ignite Home Page: http://igniteshow.com/
Web-presentations at an accelerated pace. Essentially, this is the break down for this Rapid Fire Presentation: 20 slides, 15 seconds each, therefore 20x15= 5 minute presentations
MAKER FAIRE
Overview
Maker Faire encompasses many aspects that spans a broad spectrum of topics: ranging from the beautiful contraptions, fascinating abstractions, and just plain creativity with out limits. Maker Faire targets all ages and fields of interest, the only requirement is that the participant must show: (1) what they made and, most importantly, (2) what they learned.
History
The first Maker Faire was launched in the Bay Area in 2006, which attracted many DIY (Do-It-Yourself) communities and aspiring inventors. Since then, and with successes with the NYC show case in 2013, more of these types of events are occurring around the world. Such as Tokyo, Rome, Santiago, and Oslo. These Maker Faires are growing in size every year!
What makes the Maker?
Maker or participants of these fairs are vastly DIY'ers (Do-It-Yourself), hobbyist, and enthusiasts. This can span all fields and disciplines, which is not only limited to: arts, engineering, science, and math spanning from amateurs to professionals. These are typically people who love creativity, innovation, and self-fulfillment for a you-never-stop-learning lifestyle.
Purpose
This event allows for a melting pot of creativity and learning. Some of which do become entrepreneurs, but most just enjoy the beauty of the human imagination. Maker Faire allows for a nurturing ground for growing a community with more creative and curious thinkers.
Works from the Founder, Dale Dougherty
"I believe we are all makers. We can find all kinds of makers in our communities. Yet we also want to help create more makers. Through education and community outreach, we can offer the opportunity to make things to more people, but particularly children. They might find these opportunities at school but also at community centers, summer camps and science centers, or even at home. My goal is that all people, young and old, come to see themselves as makers, creators and doers because I know that the people who have the skills and knowledge to make things have the power to make the world a better place." - Dale Dougherty
How To Get Involved
How to Create a New Maker Space

Follow these steps and see explanation under the headings below: [1]
Describe your Space and Pick a Location:
There are many examples of large and small Maker Faires, each as successful as the last. This community-based learning event inspiring everyone involved to become a maker can take place on your campus, in your community, with smaller interest groups, etc. Therefore, space needs will change between each Maker Faire. Whether this means an outdoor Maker Faire in the community, hosting Mini Maker Faires on campus or off-campus at other schools, or partnering up with surrounding universities/ organizations to make the Maker Faire happen, the options are endless and will change for each individual Maker Faire.
Assess your Goals:
Build a Network of Makers: Be inclusive of all kinds of making that can be found in the community the Maker Faire is being hosted for. It is important to represent not only scientists and engineers, but to also find the artists, crafters, and other assorted makers that don't fit into any of the categories previously mentioned. This involves reaching out and networking with the community and connecting people through the organization of the event. Look for individuals, groups, institutions, teachers, students, etc.
Create a Showcase of Creative Work: Establish a core group dedicated to curating the event. Curators need to locate creative work in the community and find ways to showcase that at the Maker Faire. Make it a goal to make visible those ideas and projects people are doing in the community that often are not seen or heard. Find makers who are forward-thinking and are exploring new technologies.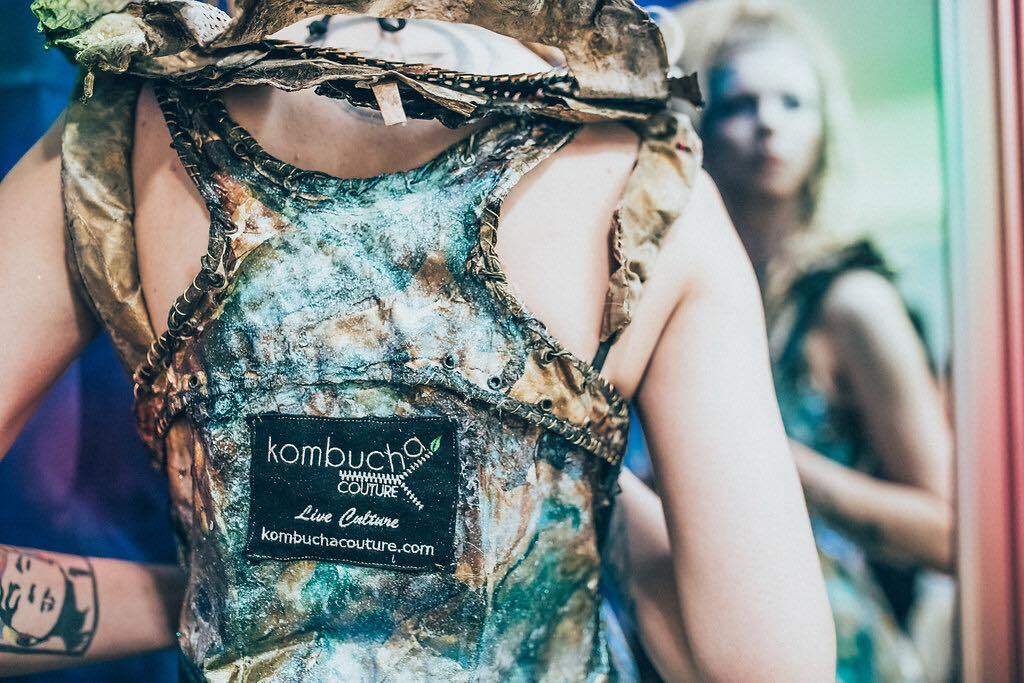 Offer Engaging, Hands-on Interaction: Make the Maker Faire fun for everyone by providing interactive and educational displays. Make this event about participation and sharing and reward makers and onlookers for their sense of curiosity. Try new things, learn how things work, explore why they work, discuss the processes behind making things work, and make it a goal to inspire everyone at the Maker Faire by understanding that we can expand our capabilities.
Support Grassroots Innovation in the Community: Grassroots innovation fosters in every community and can be found in hobbyists and enthusiasts, or in entripreneurs and start companies that are exploring and creating new products and value. Don't be afraid to celebrate amateurs as they bring a fresh and creative mind in which new ideas can emerge.
All of Us Are Makers: Everyone is a maker. Maker Faire is a wonderful way to share this with the community and provides an opportunity for people to see themselves as a creative part their community.
Considerations and Support:

Four Avenues of Support for the Maker Faire:
1. Leadership Team: This co-creative team needs to have passion and vision to organize the makers and showcase their innovation. Preperation and planning are extensive, and the team is responsible to pushing through these stages to the logistics and details as well as running the event and driving towards a successful Maker Faire. Included in the leadership team is the faculty advisor that can help with funding, outreach, licensing, and logistics during planning and the actual event.
2. Host Organization: Any scale Maker Faire will need a host or parnter organization. Examples that may bring value include marketing and promotion, payment processing, receiver of money from grants or scholarships, pool of volunteers, access to existing relationships in the community, or groups with relevant experience from hosting events. These organizations can all help the Maker Faire to prosper, but should still allow the event to remain inclusive.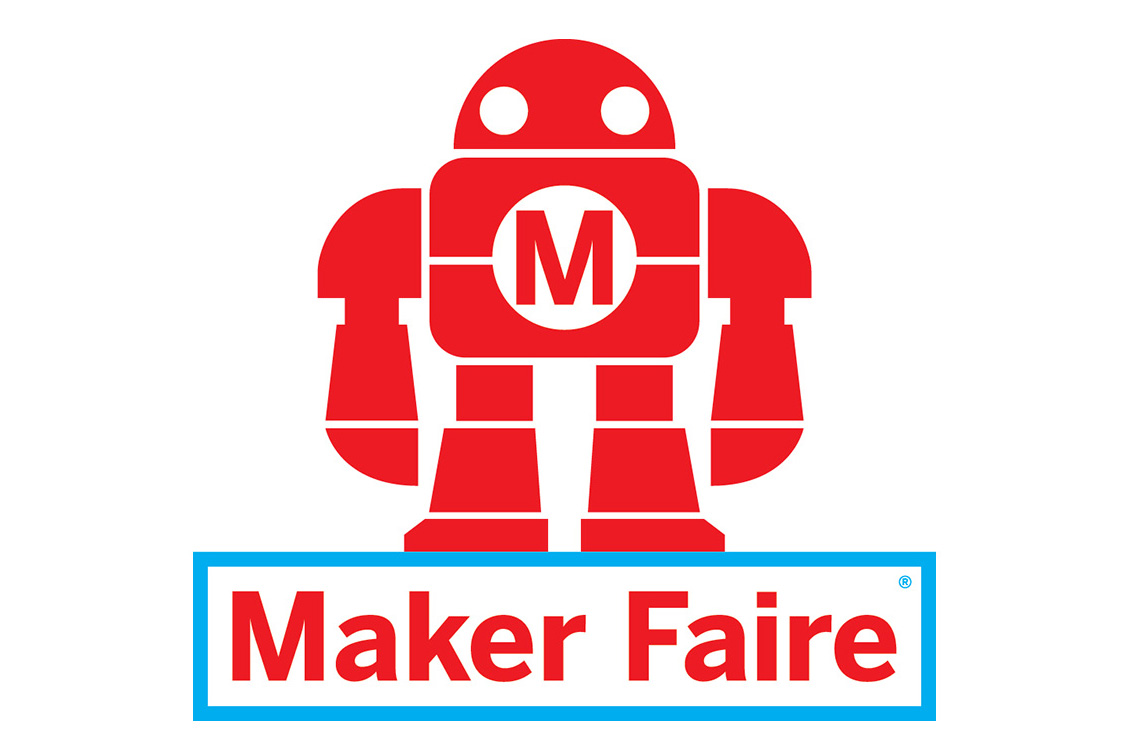 3. Location: As the frame of the event, location is important. Explore options such as indoor and outdoor space with accessible restrooms and sufficient parking. There may be permits required. Also look at convenient access for families and safe surroundings, load-in access for trucks, electricity and internet, and protection in case the weather does not permit.
4. Date and Time: Most often, Maker Faires are a one-day, Saturday or Sunday event running in the afternoon hours. As a rule of thumb, allow for six months of planning for an average of 25-makers, or a year for events with 50-100 makers.
Assess your Cost:
Resources for a Maker Faire have ranged in cost from $3K to $100K. It is possible to find sponsors or sell tickets, find a host that will cover the cost, or find donations for supplies and equipment. Make a budget as an initial target including the following costs:
Venue Rental
Furniture Rental (Tables and Chairs at the very least)
Advertising
Insurance
Security
Permits
Design and Printing of Marketing 
Equipment Rentals
Fuel
Website and Social Media
License Fee
Some risk factors to consider include weather. Carefully plan and estimate a budget. Devote a core team to tracking costs.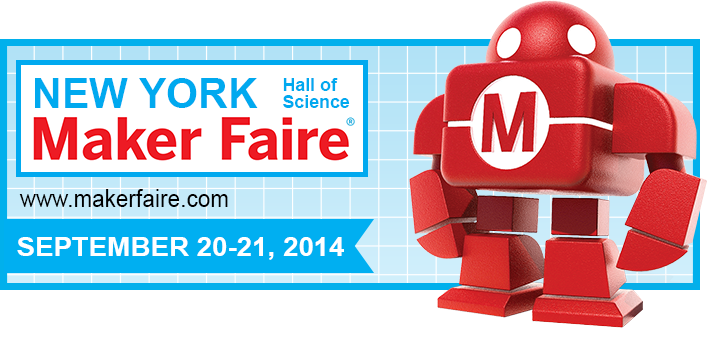 Choose the Activities:

Events that are open, inclusive, and encouraging.
Portray makers and the enthusiasm they have behind what they do and how they do it.
Embraces diversity in content ranging from the arts to the sciences.
Interactive displays with opportunities for interaction and stimulation.
Exhibiting innovation rather than competing.
Leave visitors with a sense of surprise and inspiration.
Events should continue to grow and develop maker culture.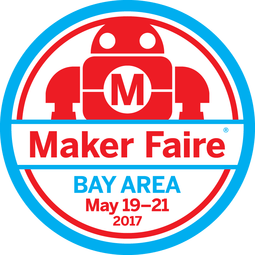 Applying for a licence:

Before you can officially create a Maker Faire event, you need to apply for a license. The First step to applying is to fill out the online application on the Maker Faire website, which includes questions about yourself and your experience handling organization and events, as well as your intentions for the event. You also need to obtain "pledges of support" from 5 different makers within your community, as well as completing a budget worksheet for your event.
Once you have filled out all the application documents, you can arrange an online meeting between your team and the Maker Faire team where they can approve your application and execute issuing a licensing agreement.
Select Management:

Every successful event needs a good management team to run smoothly and successfully. Because Maker Faire requires extensive preparation, you should select people to be in your management team who are passionate about maker faire, and will be driven by the success of the event.
Promote and Launch:

What would a Maker Faire be without an audience, or even the makers themselves? The size of your event dictates the amount of promotion required, and how you promote depends on factors like its location. For example getting students interested and informed for a Maker Faire located near or in a University, advertising through Facebook, posters, and the university web page might be the best way to get the word around. Makers might be harder to come across, and may need to be sought out and contacted directly.
How to Run a Maker Space
Space Access and Purpose:

You need to make sure sure that you have access to enough space for the duration of the event. The amount of space your requires scales to how many makers you are hosting, and how large their productions are. Some makers might have additional requirements, such as a stage for performances, or access to additional secure storage, so ensure that you communicate to your makers to accommodate for them.
For some larger event, or ones that might last longer, you will need access to toilets facilities and eating facilities, and make sure you communicate to your audience if access to these things is limited.
Mentors and Liaisons:

There are many people out there who can help you organize your event. A lot of people before you have organized similar events, and have likely experienced similar issues that you will. There are also people on the Maker Faire team who are able and willing to help out. Once you quickly sign up to Maker Faire Support through the Maker Faire website, you will be given access to a variety of emails for different people who can help you with almost anything you need.
Maintain Engagement:

Make Connections:

Tips and Resources:
Interested? Visit Maker Corps at Maker Faire Training Program for more information: http://makerfaire.com/bayarea-2013/bayarea-2013-makercorpsatmftraining/
Click here to see what the Maker Faire can create for you: https://youtu.be/5NFAk1JA6C4
Intrigued? Visit for more information: [http://makerfaire.com/mini/
Bring the Young Maker Program to Your Community: http://youngmakers.org/
Signing up to Maker Faire Support through their website gives you access to contacting people from the Maker Faire team who can help you with anything.
How to Promote a Maker Faire
Build your Audience:

Maker Faire is not all about the tech junkies who want to battle robots and create future technology. It is also about the people who want to attend the event. Focusing resources on attracting Makers is essential to the success of the event, but the Faire must also be marketable to all audiences. By advertising a wide variety of interest subjects (i.e. music, arts, sports, etc.), the Faire will attract a diverse variety of people and create an environment of interest for all.
Build your Brand:

Ask, "Why is this event going to help our community?" and use the answer to this question as a mission statement. Every successful event develops upon a beneficial idea for the community and its inhabitants. After the foundation is laid, then the brand of the event must be established. With the Maler Faire involving many advanced forms of technology, it would be best to design graphics that deal especially with futuristic applications of projects that will be presented in the Faire. Anything that stands out to the human eye is particularly important in getting people to notice the event. This is where creativity is the most important aspect of spreading awareness.
 Once the graphics are created in forms of posters, flyers, and emails, it is time to spread. Take advantage of campus announcement boards and ask to hang up flyers for the event. Ask some of the media resources around campus to include the event in a newspaper or broadcast. Tell some friends about the event and have them share it with their friends and so on. Every University has a variety of ways to spread the news around campus. It is the job of the event hosts to understand that responsibility and use every resource available to spread awareness and peak interests.
Bring People to your Event:

Part of this task is bringing general audience members to the Faire, but the other part is bringing those who supported the event to it as well. Sponsors who have funded or provided something beneficial for the creation of the Faire should be invited as honorary guests, and some of them may even present themselves as a guest speaker if asked. These honorary guests are most likely going to be experts in the field, which would create incredible networking opportunities for students in attendance (This could also be used as a marketing strategy). This is the chance for students and makers alike to gain knowledge from professionals who have experience, so don't be shy to ask anybody.
Spring 2018 UIF Biographies