Organization:Leap Skills
Jump to navigation
Jump to search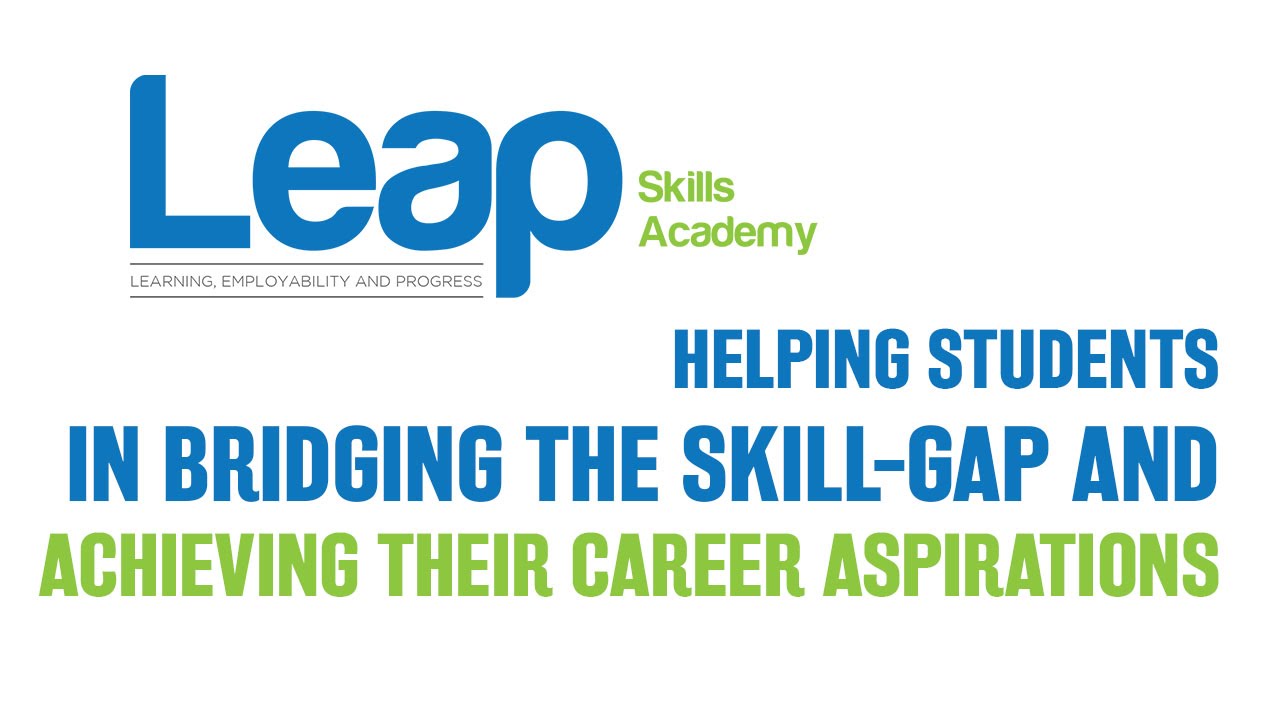 Leap (Learning, Employability and Progress) skills academy, founded in 2013, is a start-up that is done by a group of people after three years of field-based research aimed at identifying gaps in the skill development market. They observed that student aspirations are frequently mismatched with the employment generation industry – and skills development linkages are tenuous. Students often leave their degree colleges without the skills training needed for their first job.
Purpose
The purpose of Leap skills academy is to help, motivate the students in career aspirations. They believe that imparting the experience is the best way learn. Main aim is to bridge the gap between academia and industry. To achieve this purpose they started collaborating with the schools and industries.

LEAP aims to create an environment of equal opportunity for India's youth. In a world where geography and circumstance often determine our access to opportunity, leap wants every student to get a chance to realize their full potential. They aim to do this by providing mentoring, skilling and employment opportunities to learners.
Distinct Differences From Other Offerings
Leap Skills believe in LEARNING BY DOING
Leap skills have a uniqueness in their vision and puts constant efforts to follow the vision.

*

Mainly concentrates to support the students in development of their skills and learning from practical experience.

*

Encourages classrooms in favour of an innovative, interactive and Collaborative model.

*

Leap handhold students through every process and constantly support them so the students are becoming efficient to work in 21st century organisations

*

Make students to develop interest for Project based learning

*

uses innovative and interactive learning methods

*

Here, Students have the opportunity to participate in engaging experimental activities designed to develop their teamwork, leadership, communication, and critical thinking skills. Some of our lessons have included:
An entrepreneurial challenge where students developed a presentation for their own business idea

A mock UN session where students debated global waste management

A social impact night for the community in which students cooked dinner, planned workshops, and performed a play for underprivileged children.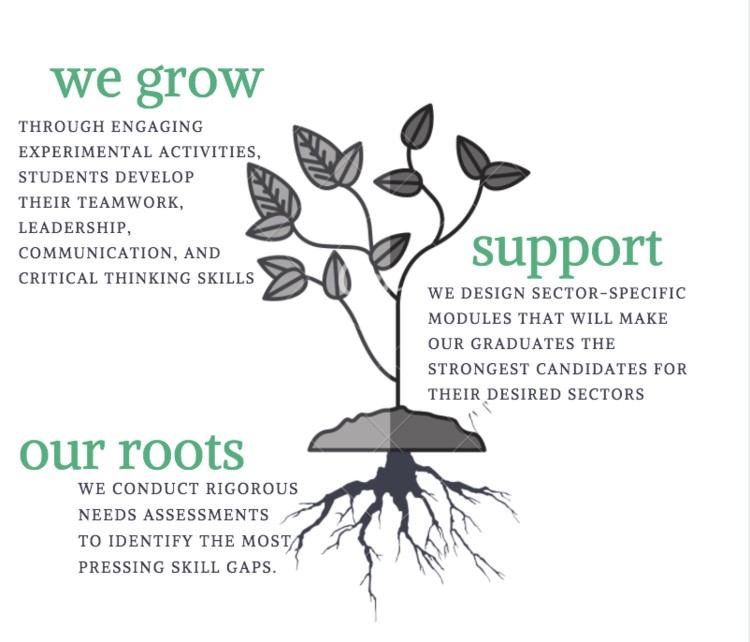 Impact Achieved For Students and Campus
In the four years since LEAP was set up, over 5000 students across five states was trained and benefited from the organization and was able to show to rising placement 60% to 99%.
LEAP Skills Academy offers skill development courses. It provides various programs as follows ,
PROPELLER

- a program uniquely designed for students enrolled in higher education or vocational training to make them more employable, by giving them essential English communication skills and the confidence to stand out from the crowd.

RECOGNITION OF PRIOR LEARNING

STEP

-

Skills Test for Employability and Progress

(STEP) is a diagnostic tool which assesses students on 14 non-technical skills that are most commonly required by industries in their employees.

HORIZON

- a pre-placement training program for technical institutes in collaboration with leading companies
Leap has also been selected to be a finalist at the Inclusive Innovation Challenge hosted by the prestigious Massachusetts Institute of Technology (MIT). MIT has awarded $35,000 to recognize the innovative work Leap is doing. Leap is now a part of a cohort of exclusive innovators and thought leaders who are revolutionizing access to opportunity and the future of work.
Notes About How This Resource is Deployed
A group of team, composed of persons specialised in different fields, felt that there is an enormous gap between the present day student's employability skills and industry's expected skills. So the team has done a intense research on this field and had come up with a start-up based idea to create an academy which helps the students to enhance their skills. From the starting levels onward the results were astonishing as lot of students are getting benefited and developing themselves in the required field.
With in a short span of time, the academy has started to spread to different organizations and schools and started to train the students in the campus. In this way the journey of Leap skills academy was able to achieve an high impact on the students. Lot of students who got trained with them are placed in top companies.
Steps Required To Bring Resource to Campus
Following are the steps required to bring the organization to any campus
Contact the organization head through mail or in person

*

Express your interest in having them involved in your institution

*

Assure them that college will provide all the resources to conduct the classes in campus

*

Provide a letter from the head of institution to them mentioning that they will give all the support required.

*

Once they get all the required things from campus they will start their work in the campus
​

Contact Information



Address:-
LEAP SKILLS,
D.No:- 38, Mathura Rd, Block A,
New Friends Colony,
New Delhi - 110065
India.
Note: Enter above address in G-Maps to get location of office
Phone:- (011)43560866
Email:- info@leapskills.in
Website:- https://leapskills.in/
Created by:ARJUN CHAKRAVARTHI POGAKU, SUSMITHAPARIMI, SYED JUNAID and VISHNU CHANDANA.