Organization:JOLTS
Jump to navigation
Jump to search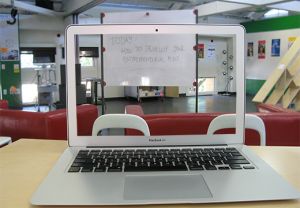 JOLTS (Just-in-time Online Learning Tools)
Stanford Technology Ventures Program
Overview
JOLTS is a series of user friendly online videos that are made to enhance the educational experience in entrepreneurship and innovation. An expert in a specific field posts a short learning tool video covering a topic that all can quickly grasp and receive insight. It was started through Epicenter and the Stanford Technology Ventures Program. This program was started to focus on engineering students, but JOLTS can also be used and applied by all student and workers, no matter what discipline, who strive for improvements in entrepreneurship and innovation.
Purpose
 JOLTS purpose is to educate people at all skill levels about entrepreneurship and innovation, by including creativity and design, strategy and leadership, and how to understand the finer details of financing options and company culture. Their goal is to show students and professional how to incorporate all these aspects on campus, or in a business effectively. The have pushed their resource to be an online resource so that is accessible and always available across the nation. This resource is designed to be used as an individual or group. When using this resource in a group setting, the resource can be more beneficial to collaborate with others who are starting with the same general knowledge about a topic, and then experimenting with how each individual received that information to apply it in a entrepreneurial or innovation setting. Their purpose is to share visions with topics such as, working creative teams, prototyping, storytelling, designing physical space for innovation, risk taking, failure, and collaboration. JOLTS help you understand the entire picture; they help you understand the why, how, and the whats next about every topic.
Distinct Differences From Other Offerings
·      Highly accessible
·      Can be used at small or large scales
·      All scales of experience benefit
·      Complete understanding of all topics which are broken down to better understand
·      Works with entrepreneurship, innovation, design, and technology
·      Does not have high funding requirements
·      Any expert on topic can create a video, which increases opportunities nationwide
Impact Achieved for Student Campus
JOLTS has such a great impact because it does not need spatial presents on campuses. The mobility and access of this online program allows it to be used at any location. This program can impact through recognition and word of mouth. Every campus striving for better entrepreneurship and innovation can be impacted by JOLTS.
Steps Required to Bring Resource to Campus
Bringing JOTLS to campuses goes along with how it impacts campuses. This program does not require a designated space or funding, which is why it id perfect for all campuses. The only step required for bringing it to a campus is getting it known as a resource around the entrepreneur and innovation communities. The are courses curated by an academic community.
Contact
Leticia Britos Cavagnaro
Stanford University
Deputy Director of the National Center for Engineering Pathways to Innovation
475 Via Ortega
STVP, Huang Engineering Center, Suite 004
Stanford, CA 94305
United States
Links