Organization:Institute of Quality Skill Training
Jump to navigation
Jump to search
Overview
IQST is an Indo-Swiss Social enterprise that provides world class employment-oriented skill training for class 8
pass to Graduate/Post-Graduate job seekers. IQST has tie-ups with over 200 reputed companies all over India for providing jobs with all statutory compliance for its students. For its endeavour towards creating a social impact by providing employment-linked programs, IQST was awarded the SANKALP AWARD 2013 in the "Educational & Vocational" category and the inclusive India Award 2013.It is the vocational training partner of multiple state government in East & North India and had implemented innovation and impactful PPP Programs – (W Bengal, Odisha, Sikkim, Assam, Mizoram, Nagaland, Jharkhand and Manipur).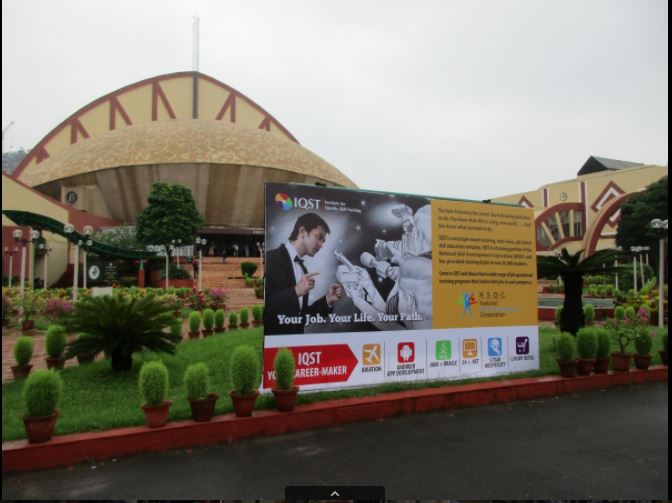 Purpose
The vision of the "INSTITUTE OF QUALITY SKILL TRAINING " is to provide livelihoods for all through best skill training and to provide a world class education enterprise that addresses the skill gaps and creates sustainable livelihoods through market-oriented,cost efficient and high social impact solutions .
IQST offers a wide range of customisable, modular solutions for various training needs , in the following domains :
1.
2 .
Aviation

hospitality

java

bpo and financial planning
Distinct Differences From Other Offerings
There are a lot of Distinct features from other offerings.In this Institute of quality skill development ,Attracting,Nurturing and growing the best talent is a key focus area.Needless to say ,fair and transparent business practises,attractive remuneration,benefits and performance based rewards are just one part of the story.
In this IQST,Focussed and extensive attention is paid to ensure that each team member get the opportunity to express his/her potential to shine.Cross-functional exposure ,training  and the freedom to innovate enables each member to fast-track his/her career.
Impact Achieved For Students and Campus
In this Institute of quality skill training the students are mainly focussed to improve their skills and making them employed in a very big companies.The student  work with on a different life path. They measure the  impact as progress to the goal on three levels - Skill development, values and mindset, and exposure and access.
Till date IQST has trained and provided employment to nearly 40000 youth in India.create livelihoods by providing employment-linked training .IQST has tie-ups with over 200 reputed companies all over India for providing jobs with all statutory compliance for its students
Notes About How This Resource is Deployed
The resource"Institute Of Quality Skill Training" has been deployed successfully and set up various branches across India.This Institute is encouraged by majority of the state governments to promote the quality eduation.There are a large number of Partners Behind the deployment of this IQST.They are...
Primary Partners:
National Skill Development Corporation
Kitendo Capital
RASCI(Reatailors Association of Skill Development of India)
​State Government Partnership:
Government of Sikkim - Industry Liaison and Knowledge partner
State Institute of Capacity Building - Training partner
Unity Government of Nagaland - Industry Liaison and Knowledge partner
Mizoram Youth Commission - Training Partner
Skill Development Initiative Scheme(Ministry of labour and employment)Mission
Assam State Urban Livelihoods Mission
National Urban Livelihoods Mission
Odisha Skill Development Authority
Howrah City Police
​Recruiting Partners:
There are a large number of recruitin partners for IQST.Some of them are....
Reliance
Bata
AirAsia
Indigo 
JetAirWays
Royal Archid
Titan
Other Partnership: 
Tomorrow's Foundation
​
Steps Required To Bring Resource to Campus
We have to bring together a lot of initiatives  to impart quality skill training in our campus,they are..
Initiative-1: Make the problems visible  
Regular assessments are needed to measure progress in learning and make the current levels visible in a way that can be understood widely. India should participate regularly in international assessments like Trends in International Mathematics and Science Study and Programme for International Student Assessment so as to set goals and benchmark its performance and progress. The quality of national assessments should be improved and third party assessors like Annual Status on Education Report and Educational Initiatives should be encouraged to provide periodic feedback. The District Information System for Education (DISE)1system should be upgraded to a 'Student Progress Tracking System' which will track learning levels of individual children and provide diagnostic data to serve as a basis for improvement to schools and teachers.
Initiative-2:  Check any skill gaps and fill them through effective training
We have to make sure that there are no skill gaps found in the students and if found they must be filled through effective training . Every time assessment on the students education procedure will  achieve Quality skill training in every campus.
Initiative-3:  Invest in technology for education
Hand-in-hand with educational research inherent in all the initiatives above, there is a need to research and develop ways to use technology to drive the change we desire. The focus should not be on installing hardware but creating new, high-quality content such as intelligent teaching systems and tools that will help students to hone basic skills like reading and mathematics, and developing content in multiple Indian languages.
Initiative-4:   Holistic development
Efforts in areas such as sports, arts and culture should be initiated or expanded in order to enrich holistic development.
Initiative-5:   Introduce school/campus-based practices for learning improvement
Every learning should be practical to have a very good understanding on it.Campus based practices are very important for professional and quality skill development.
The above five steps/Initiatives are very important to bring the resource to the campus.
Contact Information
Head Office :
Best First Step Education Pvt. Ltd.
Institure of Quality Skill Training
2E & 2F Shyamkunj,12C, Lord
Sinha Road, Kolkata - 700071
Opposite Imami market
Phone : +2280 4163/65/67
contact@iqst.in
Get in Touch
https://www.facebook.com/IQST-1719750605010880/
https://twitter.com/iqstinconnect
https://www.linkedin.com/in/iqstinconnect/?trk=hp-identity-name
---
Written by: